Snagged a really nice AC tonite...again. There's been a lot coming and going around here lately, but one in particular that has been a keeper on my list for a while now. This is the second time I've brought this old girl home, and she's not much worse for the wear on round two!
I picked this 917H up from it's original owner a couple years back. It was in primo condition, having been a mower deicated to a seasonal cottage, where the owner openly admitted that it was overkill and had seen little use. It had to be a low hour unit, and so I paid a pretty fair sum to make it mine.
Fast forward only a few weeks, and my love affair with my first 900/7100 series machine was stiffled by the constant begging of a good friend to let him take it home. Whatever was pressing for me at the time required financing, and so his growing offers wore me down. He took it home, tilled some, mowed some, and even pushed some snow, but never quite used it like he expected. Tables turned recently, and he wanted some cash a bit more than the machine and told me to come get it back.

And so, it's returned home, and is as great as I remember it. Sure is a sharp machine.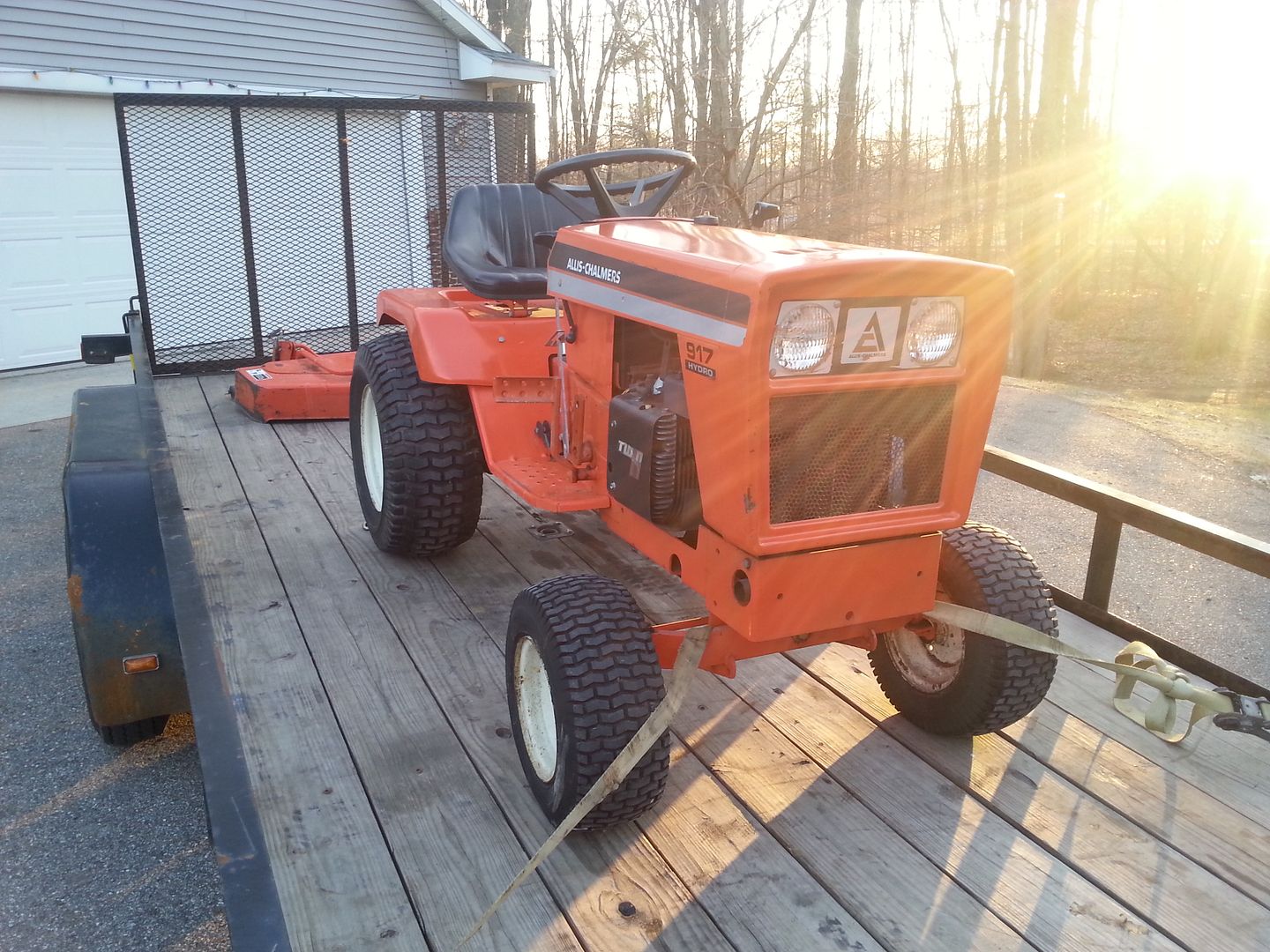 My little helper wasted no time meeting the AC that Daddy had owned a short time before his birth. Even brought me a celabratory brew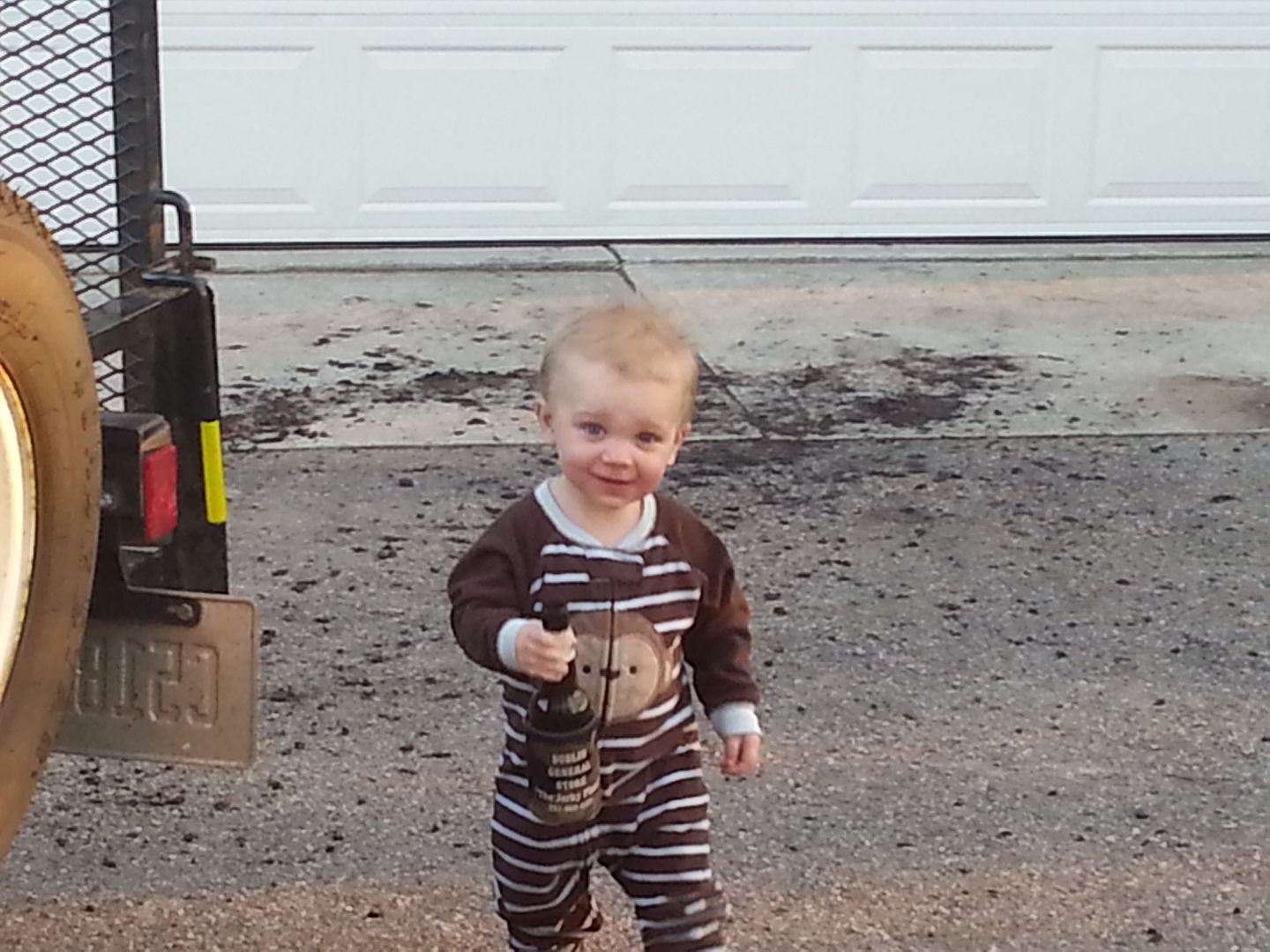 My Finance Director approved...this has become a familiar sight. The 'test ride' to determine if a tractor is a keeper or not might now be tradition.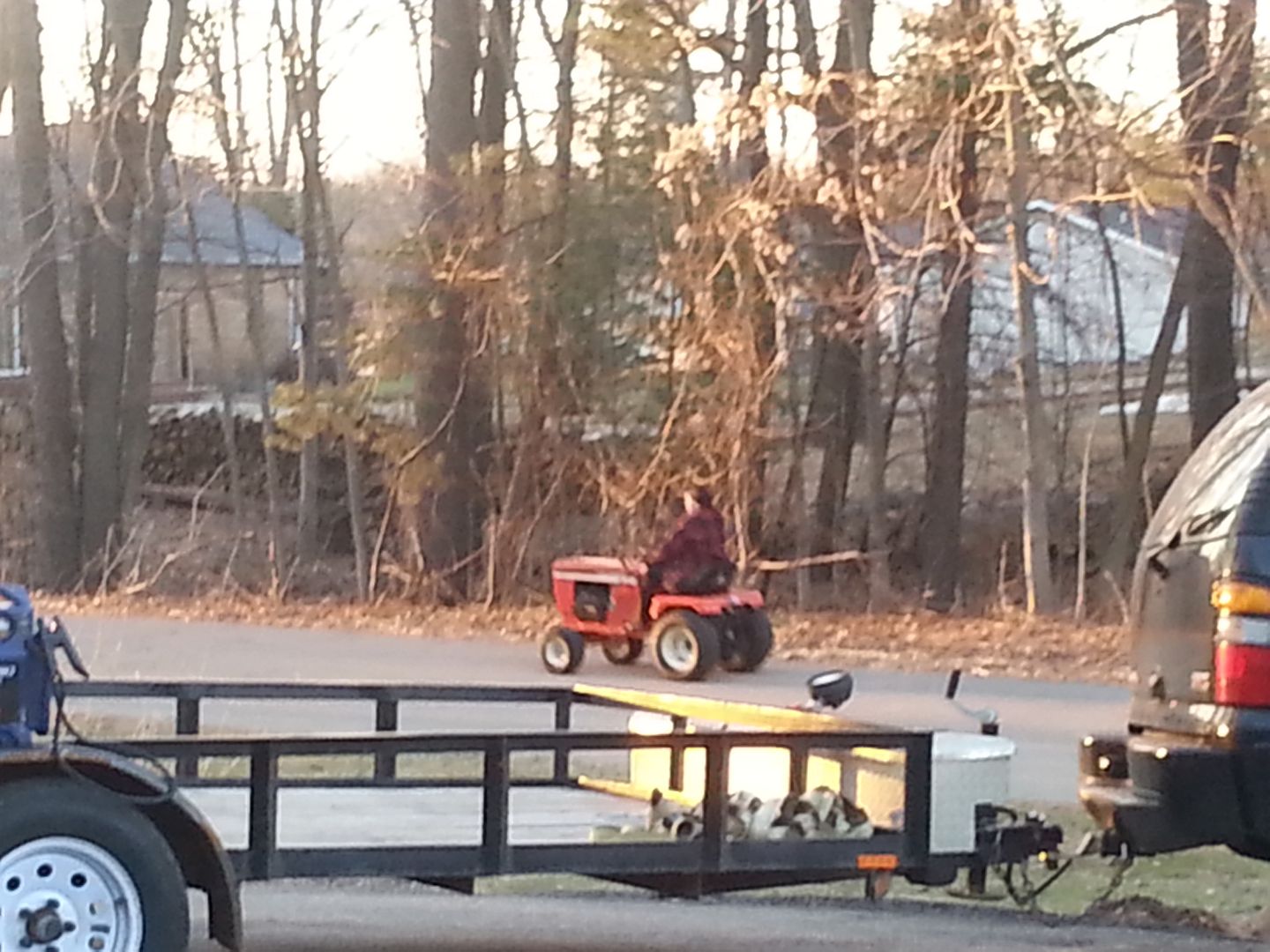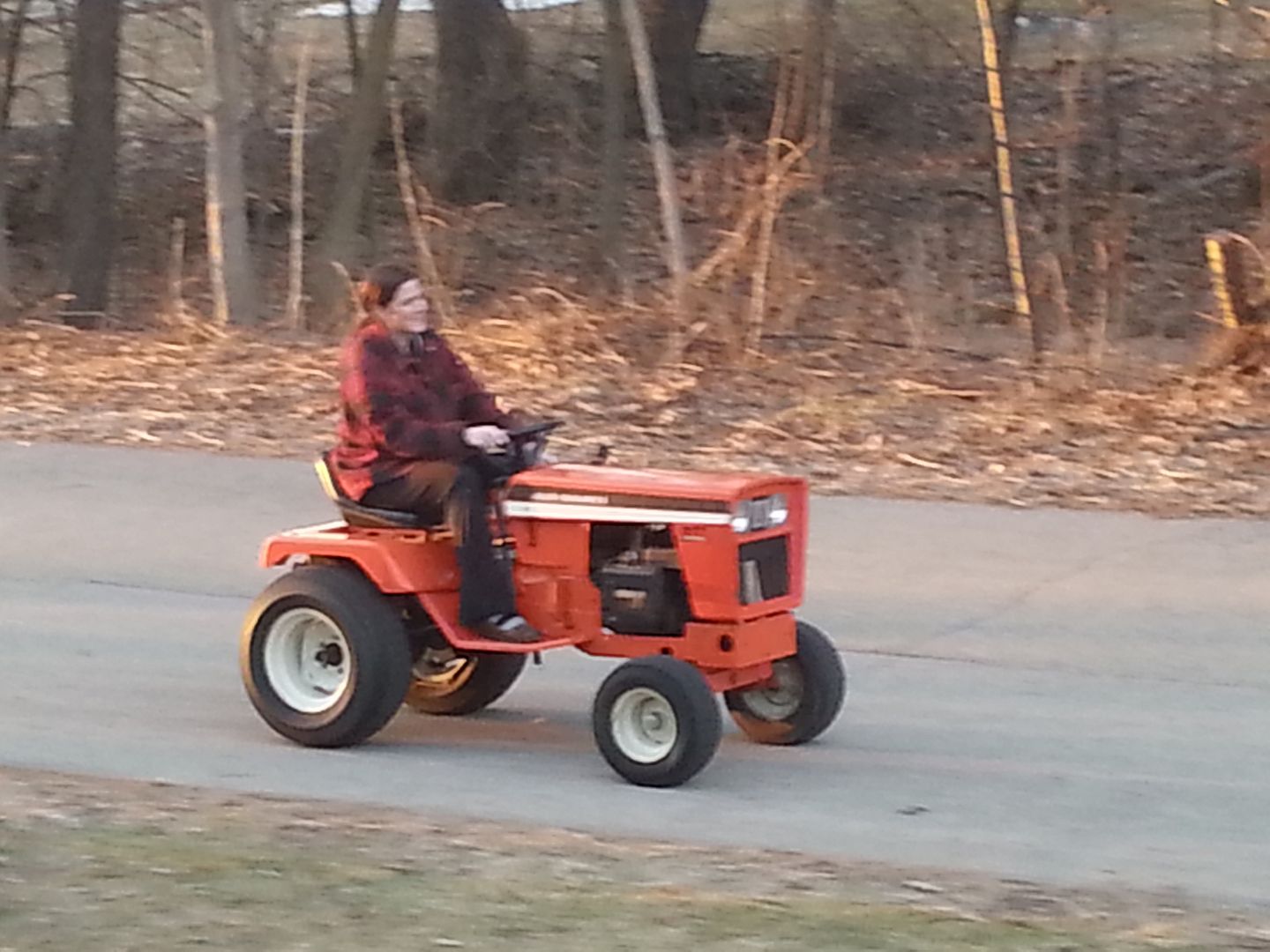 My little buddy is almost too big for Dad's lap on a Sovereign now. He still has plenty of room to ride along on the Legacy, but needs to grow a bit to drive anything on his own.

I squeezed her in tonite, but it's getting tight again in here...no room for the diesel, it has to stay next door.