I can't believe I'm going to type this, but...... Alan was right
when he told me in an older thread I needed and would love tire chains for plowing my gravel drive.
I found a set in my dad's barn when I cleaned out this fall, they have probably been hanging there since he bought the HB212 in 1971. I brought them home and decided to see if they would fit my Sears. They were just a little long ( my Deestones are smaller diamater than a true 23" tire) but I was able to get then somewhat tight. I had to tighten a couple times during use as they wanted to slip sideways, but the last tightening seemed to do the trick.
Man, what a difference on the gravel drive. I never got stuck this go around ( we got 4-5") and I could back up the drive with out spinning...wonderful! I don't like the thump, thump, thump on the concrete drives, but I can live with it.
Ok, so you have to read this in a Jeff Foxworthy voice.....
" If you ever used electrical wire as chain tensioners on you garden tractor, yyyooouuuu might be a redneck"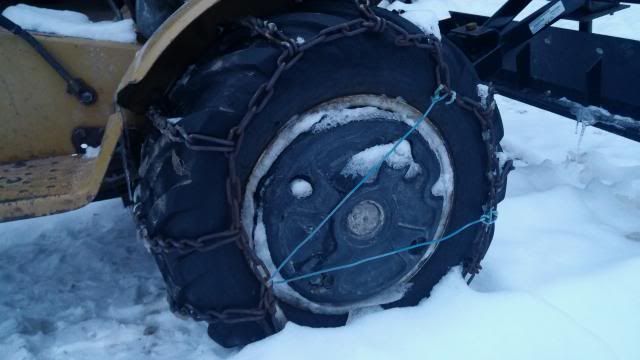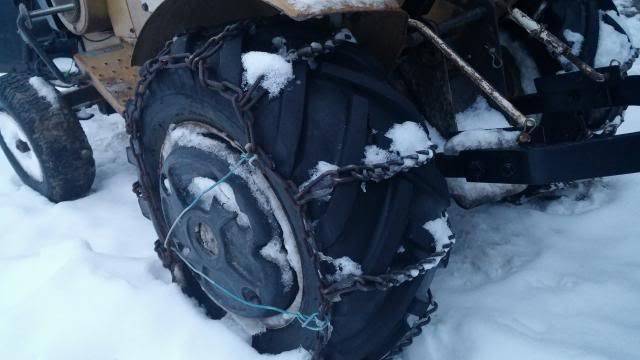 Here is mom's drive plowed. I sure am glad for this warm up this week, I have no where left to put this stuff. Gonna have a lot of gravel clean up come spring though. Could've pushed higher if not for the back blade stopping me.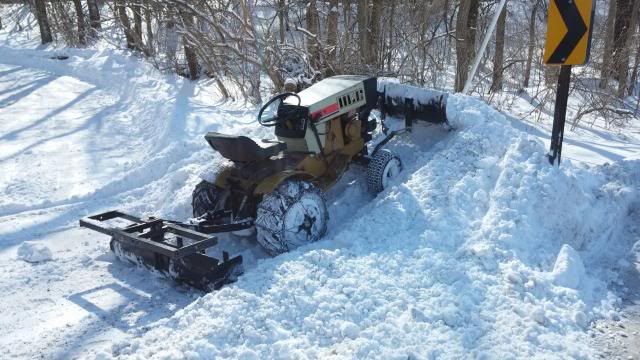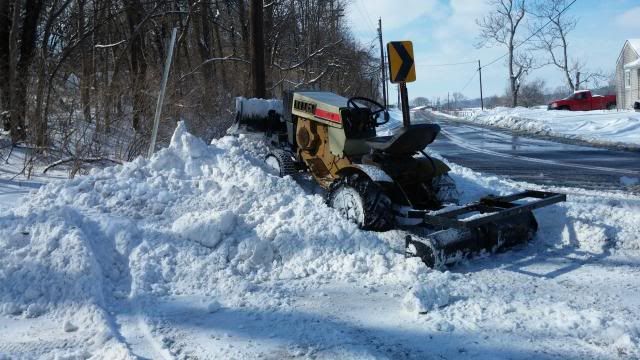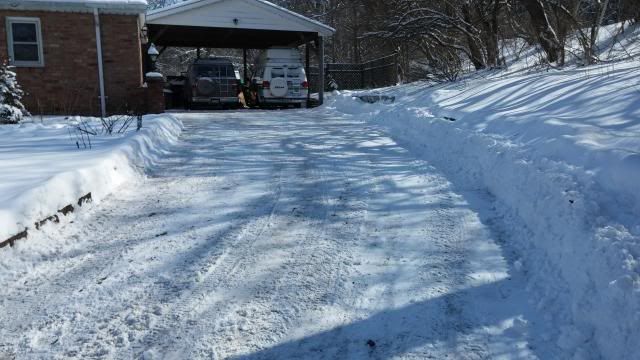 This hill is a solid sheet of ice today. Thawed some yesterday with rain up till dark, then refroze. Backing down this morning, Tahoe did 180* spin, I just put in drive and pulled out
You are turning while going down the hill, one you break over the top of hill, you are already in a turn, just hold on!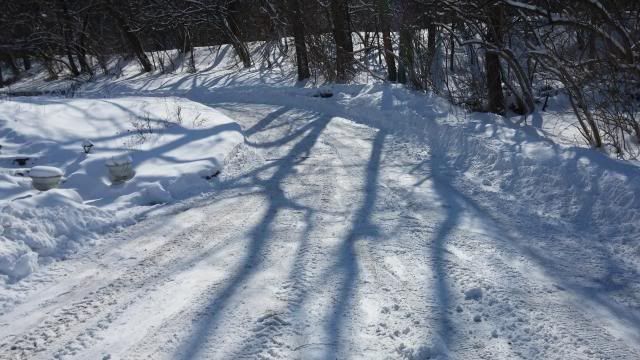 The neighbor's drive, probably 200-250', looks shorter in pic. Two little old ladies live back there have a little 1 bedroom house behind that garage on a hill, their nephew owns it and doesn't plow so I try to keep it clean so they can at least get in and out. It was rough plowng Saturday as there was deep frozen ruts from the previous snow I didn't get plowed.