Once all the big snow work was done this weekend, I had to give this little Allis Chalmers a try. I picked this up locally...one that had sat for decades, but fired right up with minor cleaning. It's a real gem, a 1969 Allis Chalmers B-208 Super, and joins my son's other 'small frame' Simplicity, Wards, Allis and Homelite tractors. A fellow collector gave me the proper blower for it (early AC 32"), and this morning my little helper kept me entertained as I got it mounted & belted up, did a quick oil change, and put the tire chains on.
Then it was time to play! He loves riding along...getting him to go back indoors is the real chore
It's a cute little devil, and does a nice job...just like Dad's blower machine! The boy loves to 'drive' his Allis!!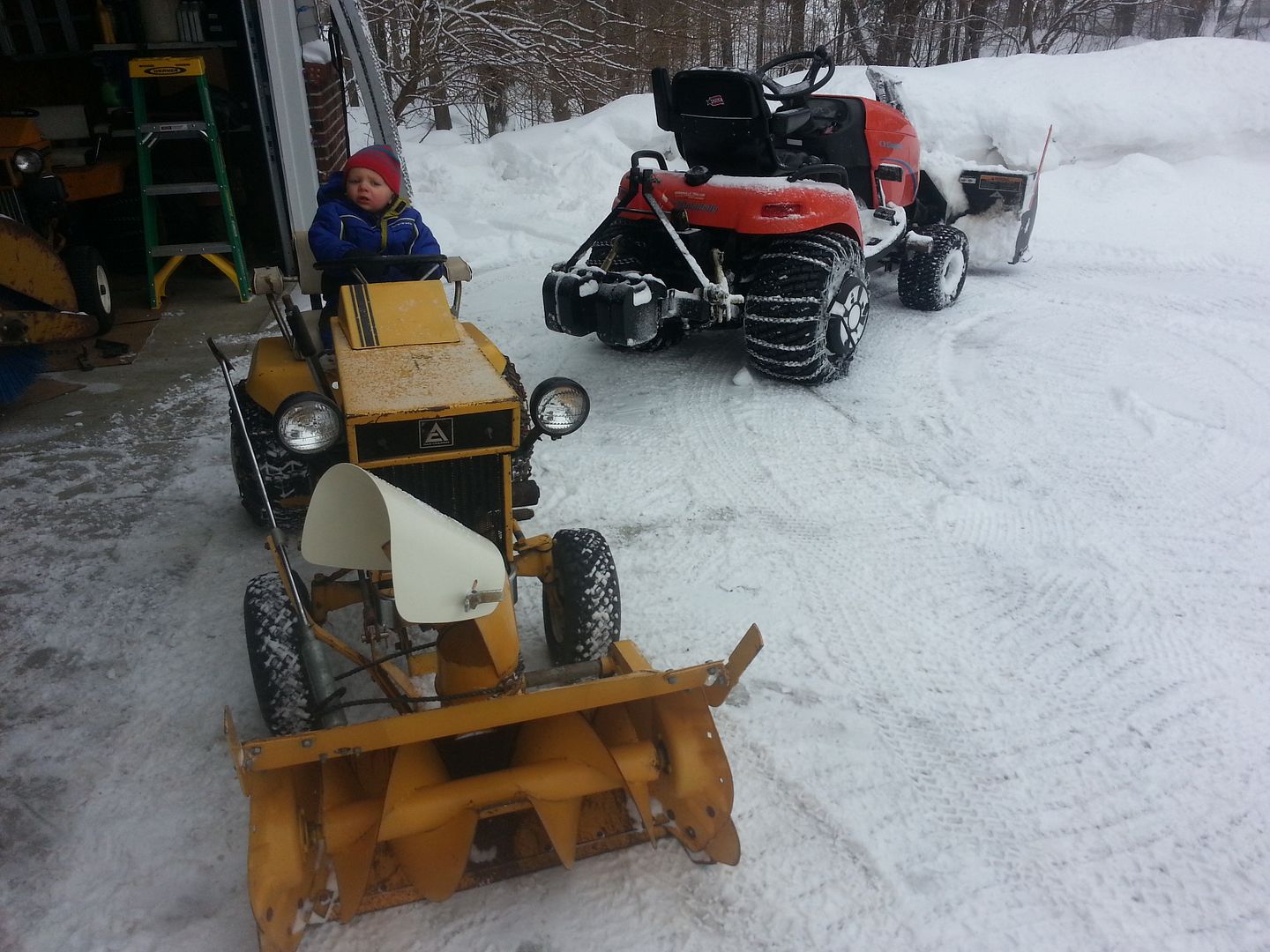 A video os some of the action...belt needs a bit of adjustment, as it was slipping a touch under a load. The tractor is powered by an 8hp Briggs.