Took a drive with my boy yesterday morning, to fetch a bargain blower for the Legacy. It looks nearly new. I'm not a big fan of blowing snow...never cared for dealing with, or working inside of a cab, and blowing always covers an unprotected operator with snow. It's always been slow going and cumbersome.
BUT...after rolling the dice on this monster, I think a blower will be a regular tool for me! This is worlds apart from the 36" and 42" single stage blowers I have been used to in years past. My snow banks are rock solid, and a single stage wouldn't be effective. This unit tunnels right into the banks and I'm amazed at how far it will throw this stuff...easily twice as far as the 42" single I have been using this winter on the Homelite T-16.
I pulled the loader, which is pretty simple on the Legacy. There are 2 bolts, and one pin that hold the unit to the frame and subframe.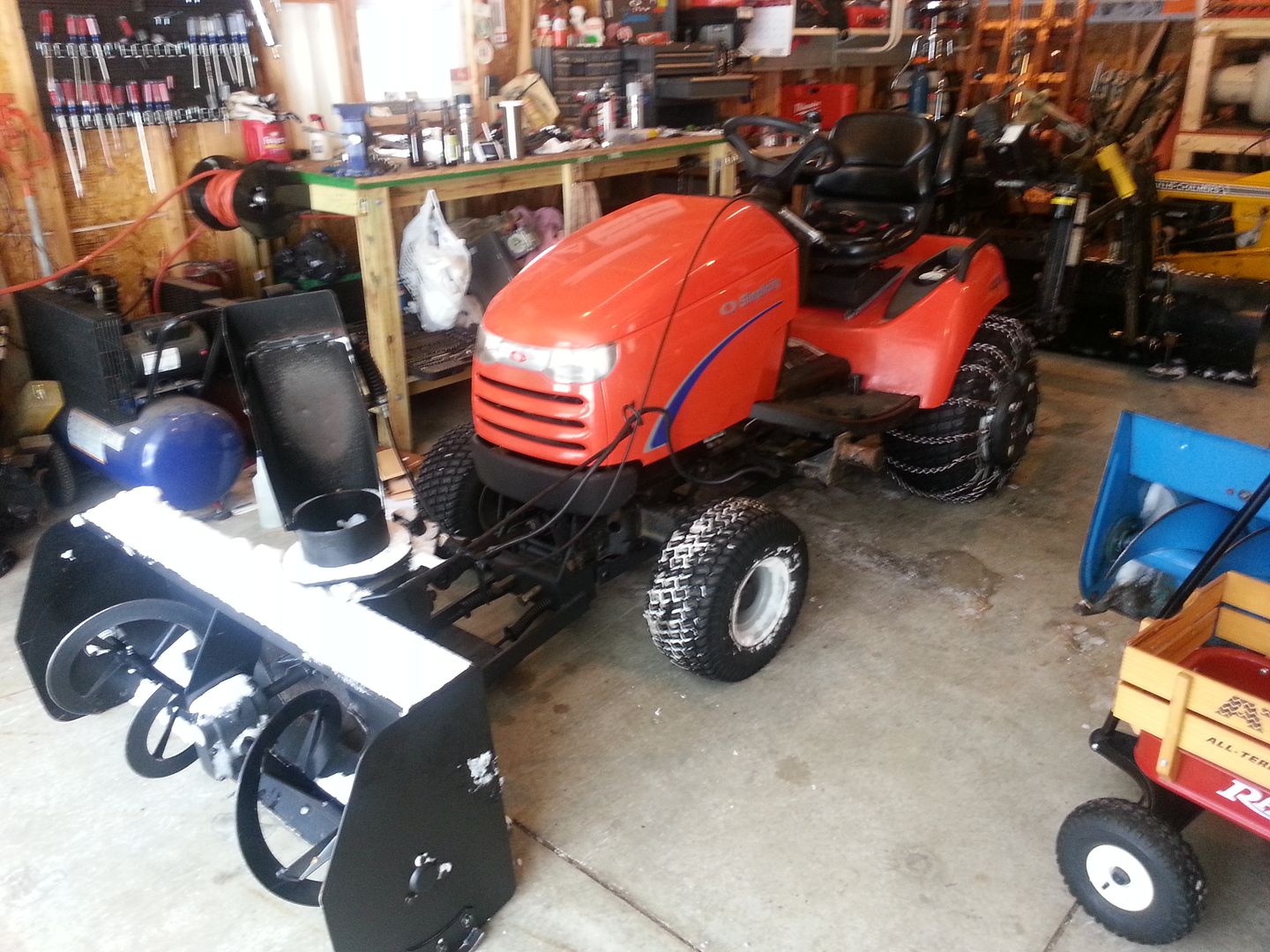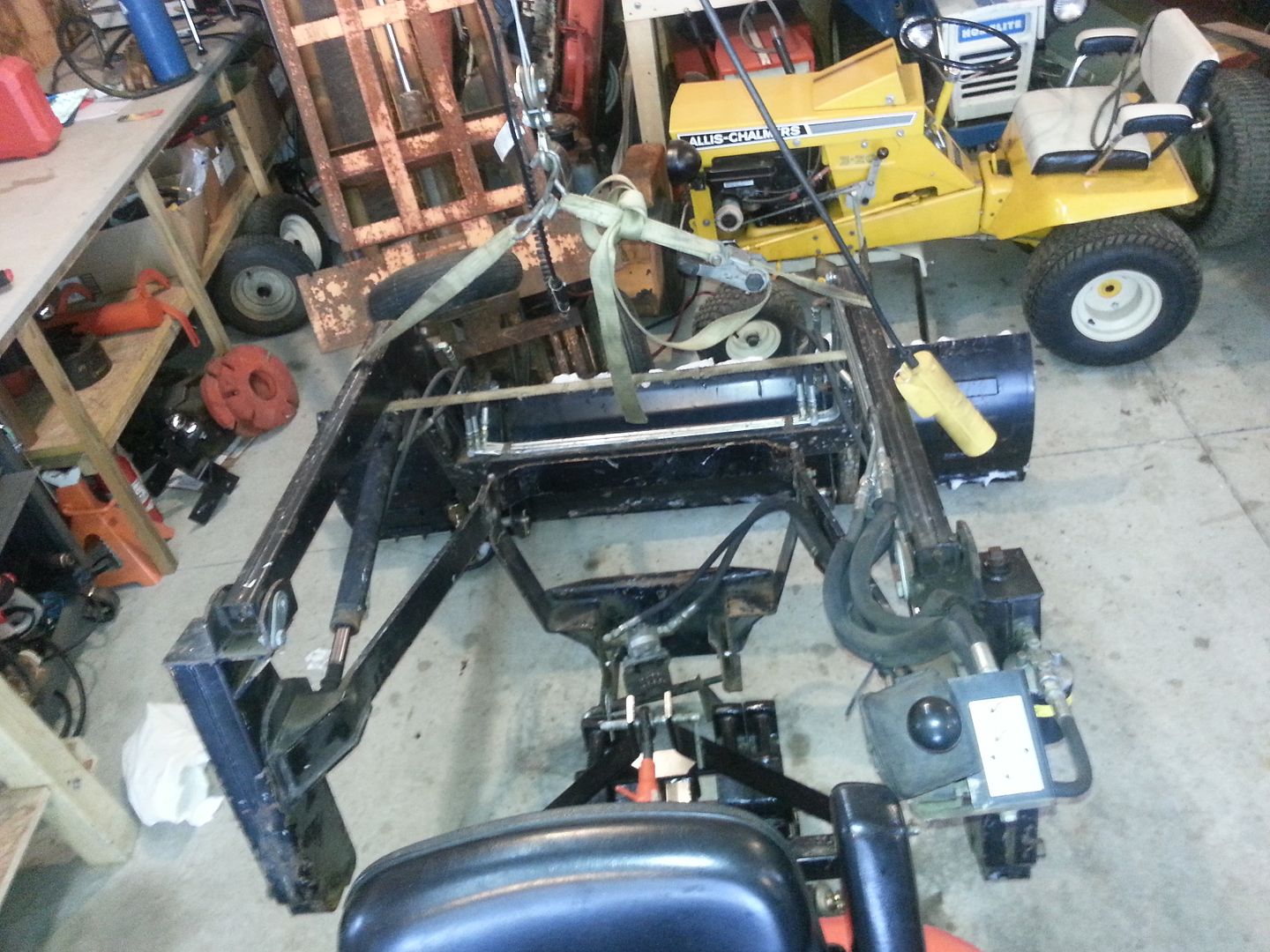 The blower utilizes the same subframe as a dozer on this machine. This blower is quite easy to mount, despite being very, very heavy. The subframe mounts with 4 pins, the lift rod with one on either end, and then the blower hitch mounts to the tractor with 4 clevis pins. The blower is a quick-hitch design, and can be mounted to the hitch using the tractor's lift, hands free. Once mounted, 2 spring loaded pins hold it in place.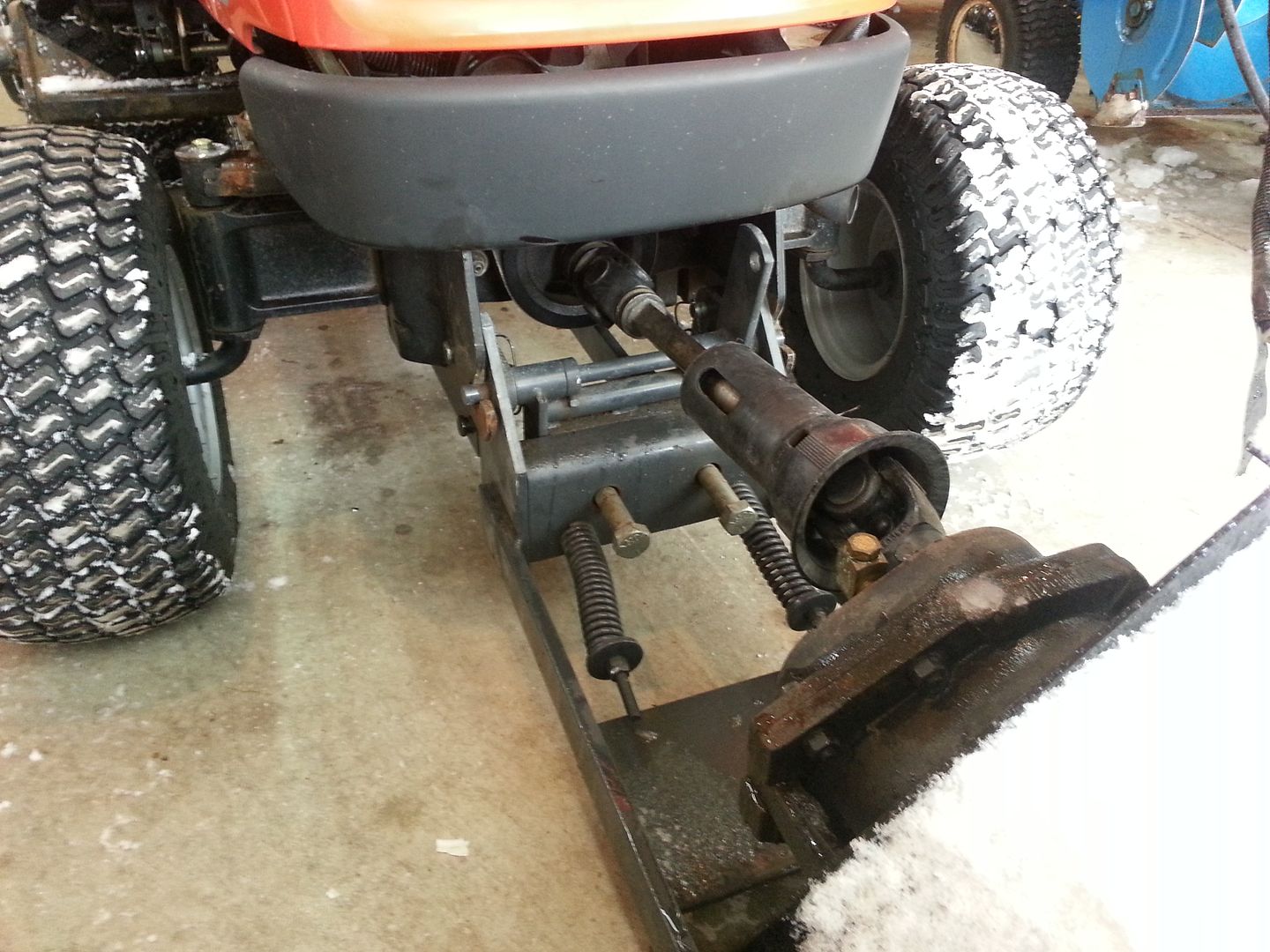 The chute rotator is operated through the dash toggle, and the chute deflector, through a cable control mounted to the dash.