One of the B's that has evaded me for a few years now, has been the B-1. I tried to chase down a few, so-so survivors, but was either far outbid, missed the boat, or simply wasn't comfy pulling the trigger.
Today the search is over! I have become a big fan of trading, and was offered an amazing B-1 for my Massey Sweepster. I was told it didn't have compression, and hadn't moved from the barn in 30 years. It was the lone AC of a large GT collection, and hadn't seen daylight in decades. It appears to be 99% original...no repaint, original tires and dust caps, decals, seat, grill, etc. It's missing the grill badge, but is the first B-1 I have seen with the correct front and rear light placements, though the brackets came from Simplicity and are orange. The Model 19 is dated October 1962.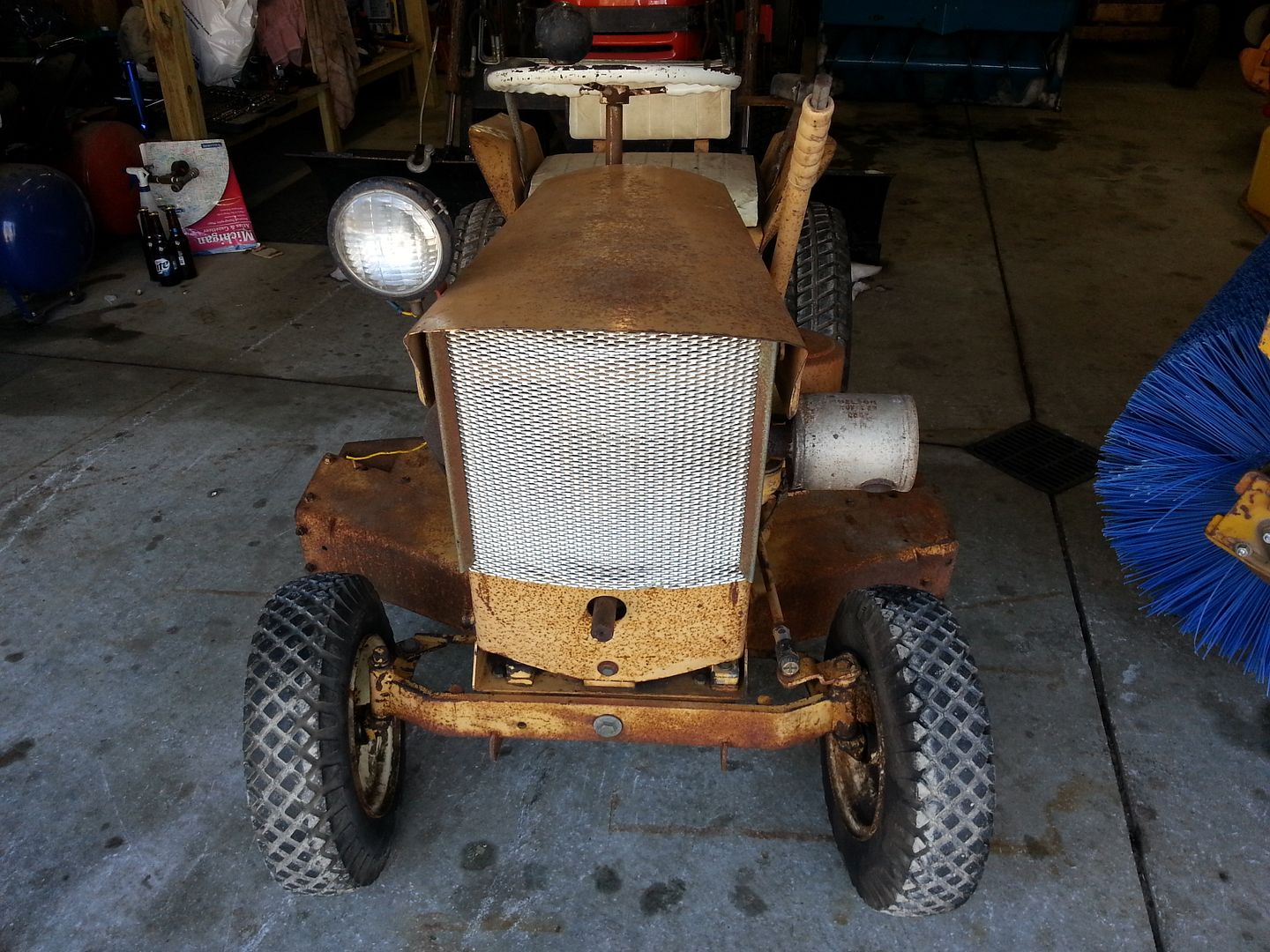 The tractor is damage free...I can't find a dent or crease anywhere. Everything has a nice even patina, and I was hoping to find a stuck valve, for an easy fix. Turns out, the compression is great, and the tank clean. The points were a mess, but cleaned up easy and it has nice spark. The fuel line was crusty and pinched, so I replaced that, fueled her up, and within 45 minutes or so, had her warmed up, dialed in and went for a joy ride! Quite possibly, the easiest ressurection I've worked on...didn't even have a mouse house in the shroud. The shifter and steering are pretty stiff and gummy, but everything should clean up real nice. I won't do a thing to it cosmetically...I love the way it looks.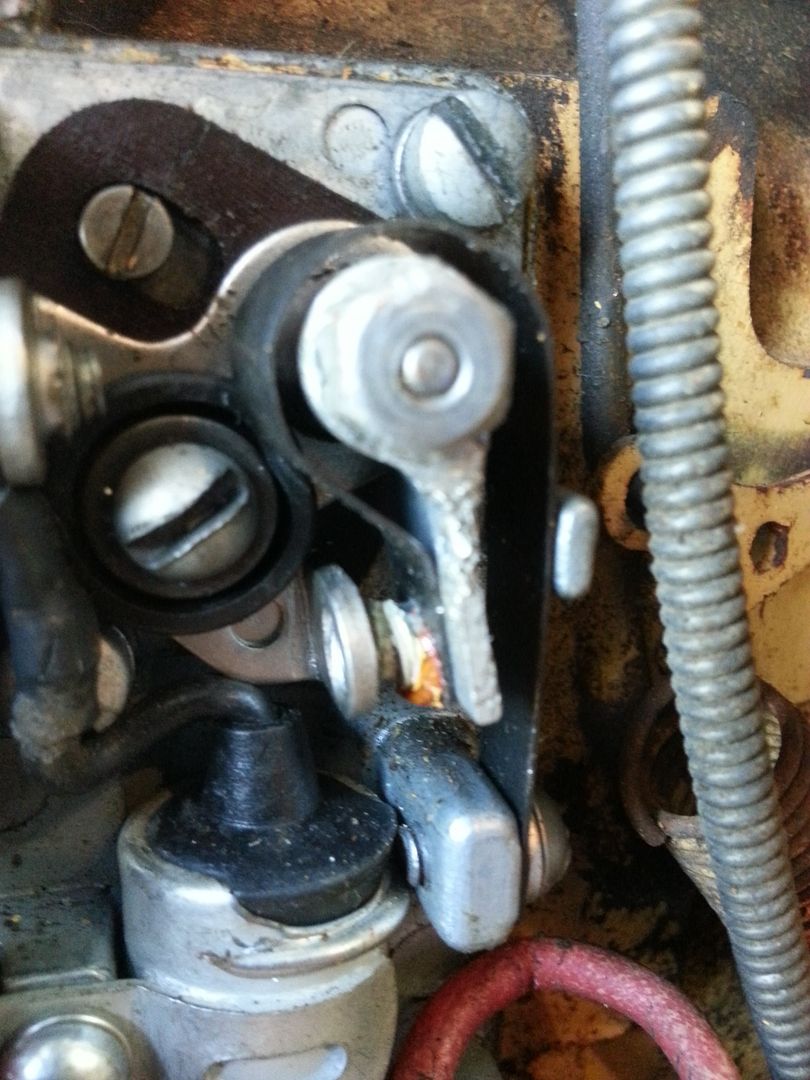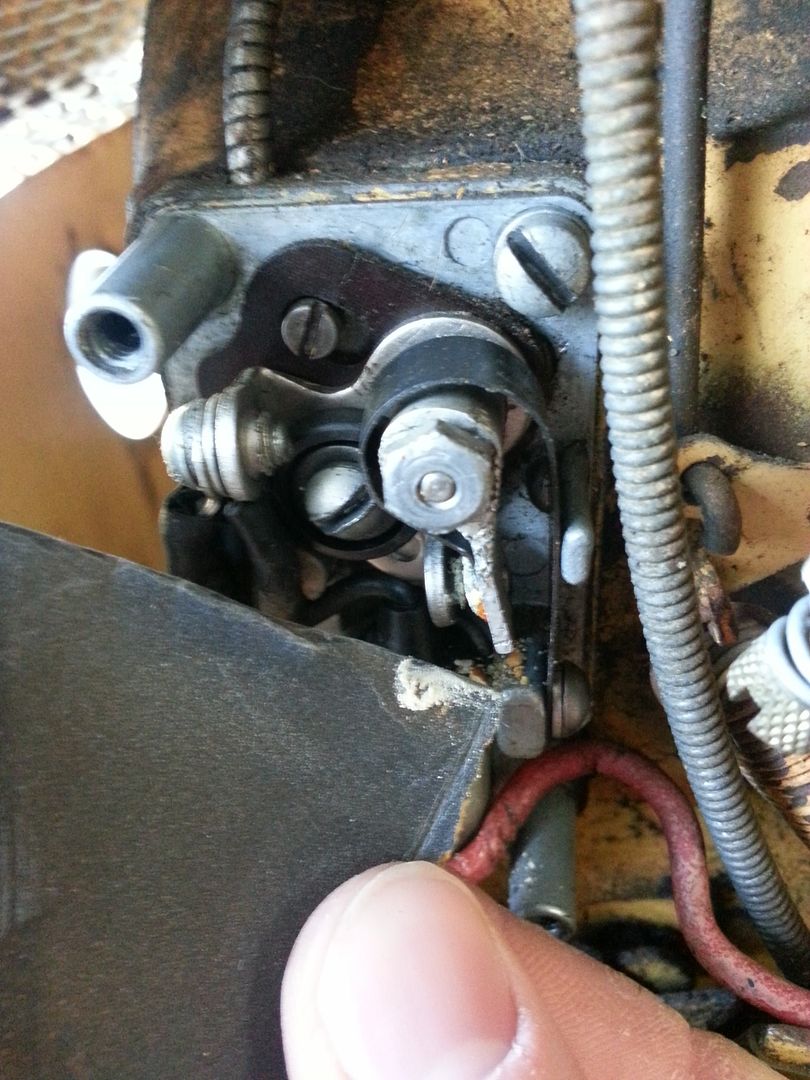 Pretty neat dealer tag too...they are still in business today.
Now, to find a forklift attachment for her!
Edited by Talntedmrgreen, December 30, 2013 - 09:50 AM.