I'm told it's a 1969. I can verify, if you can assist by letting me know how to do so. It appears to have the original K321. Starts and runs well. Drives nice. Great shape, but I don't know much about them. Does have a crack at the front of the hood. Deck looks amazing, and had unused blades. The H3's 3-spool auxillary hydraulics work. This tractor also has the rear auxillary hydraulic ports. Tires appear to be originals, look good and don't lose air. OEM lights all work. New battery. It's really a sweet machine, just not my flavor. I'm out of space, and loaded her up to store at my folks place yesterday, so let me know if you would like to see more of it, and I'll get over there to grab it or get pictures.
Dorr, MI - $950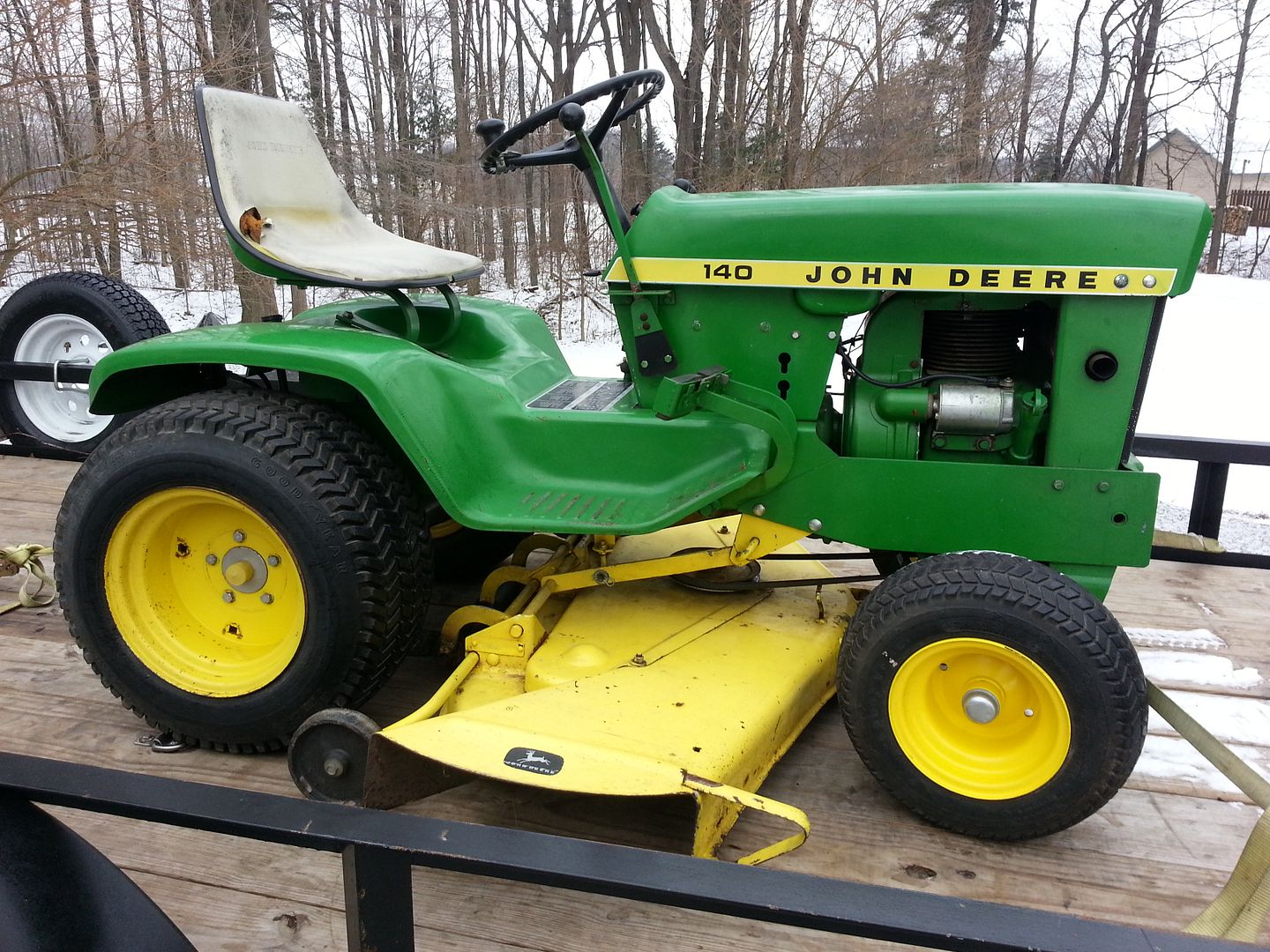 I can help arrange shipping on my end, if that is a need.
Also, I'm heading to Lansing, MI some time in the very near future, as well as the Shepshewana, IN area and can take it that far with me.
A bit of a different twist...I'd keep the tractor, if someone had an L4800 Sweepster that fits it. I had two of them within the last year, shopped for an H3 and couldn't find a clean one, sold the brooms, then brought this tractor home. I've grown a bit weary of broom shopping for it, and other than that, it's just a shop queen and I could use the space back.