So while at Ball Hollow plow day, I bought a group of implements from a member ( cant' remember his name, him and his wife drove up from Atlanta) one which included a newer craftsman hitch plate/handle and a lower sleeve hitch arm/hoop. The Craftsman sleeve hoop fits on the hitch plate with two short pins/clips. The Sears 3 pt is a bar through rear hitch plate and is much narrower, too narrow to just slide the sleeve hoop on.....so that meant MODIFICATION
I have the issue that is I get something, when I mod it, I make sure I do it so it can be reversed back to factory or used as it was, same for this. Since the sleeve arms on the hoop were too wide, I decided to make new bars that would bolt on to the sleeve arms at the same time move the arm width in so they would fit the Sears 3 pt lower bar.
I just happen to find 4- 3/16" bars that were almost the perfect width and I just ha to cut a short piece off the end. I clamped them together and stitch welded in a few places, this made a 3/8 bar in a sense, hopefully this will be strong enough. Drilled some holes which lined up in the holes of the sleeve arms, bolted them together.
I then needed some way to lift it. The Craftsman hitch uses one bar in the middle, Sears uses too links, one on each arm.
I took a piece a angle, welded it to my new bars, then drilled a hole to attach.
Once those were done, I threw a coat of paint on it all, then once dry, attached it. The bars were still just a tad wide, but there is enough spring in the arm I was able to clip one side, then push the other side in enough to slide on a washer and clip. Works well.
I also decided to make a quicky hitch stop. With no implement, the sleeve hitch or my Sears lower arms for that matter, sit to low when lowered. I also needed to keep it at a certain height so I can pulled my yard trailers. Too low and the tongue on trailer binds up.
So, just a couple pieces of angle, welded at proper places and there ya go. I bolted the front hole, used the hitch link for the front hole. I can pull link pin, slide off hitch stop, the replace link in hole and makes hitch stop ineffective if I need to drop implement to the ground, say like the moldboard that make need that extra drop.
Welded a nut on the bottom angle and when lowered it rides on part of hitch plate. I can always put in longer bolt if I need to keep hitch up higher.
Only issue is the top bolt prevents the hitch assembly from going all the way forward and locking. I ground part of the head off, but not enough. I may cut the head completely off and weld the stud in the angle then grind smooth. This would give clearance for the side link to clear and hitch to lock in up position.
So here are all the pics, I'll just post kind of in order. Also pics of my new to me box blade with scarifier teeth, this was the only reason I bought all the implements.....I wanted this!!! I need a longer pin to make it sit right and then I can adjust sleeve bolt to make it tight. I may need to add an assist bar to my lift arm...that booger is heavy to lift not to mention the mods make it sit farther out from tractor. I got it to stay up, but just barely, you have to hold it up while moving. I really need to modify the old Sears hitch I have with the electric actuator under the work bench to make and electric lift hitch
Parts starting with
welding bars together
Attaching to sleeve arms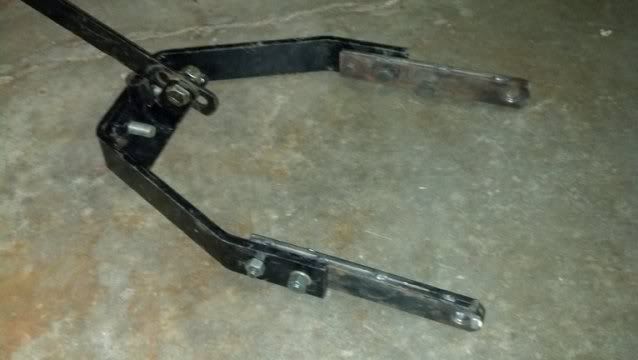 on tractor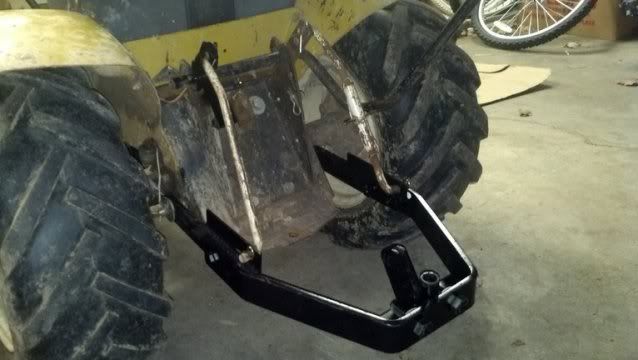 Hitch stop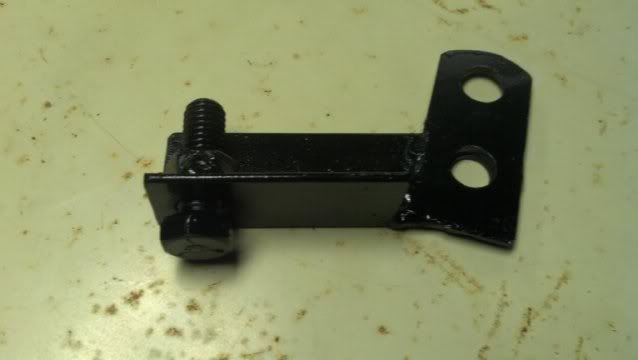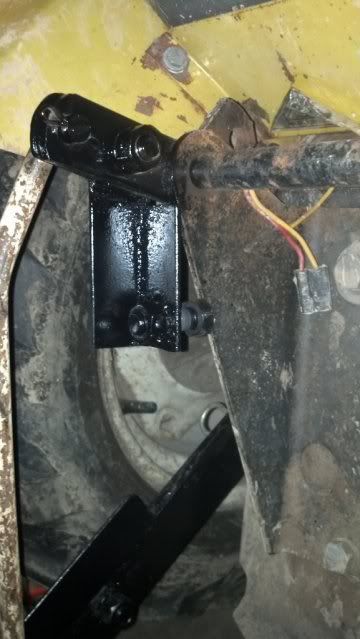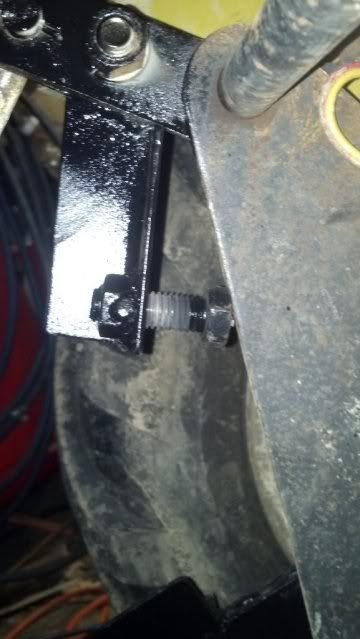 interference bolt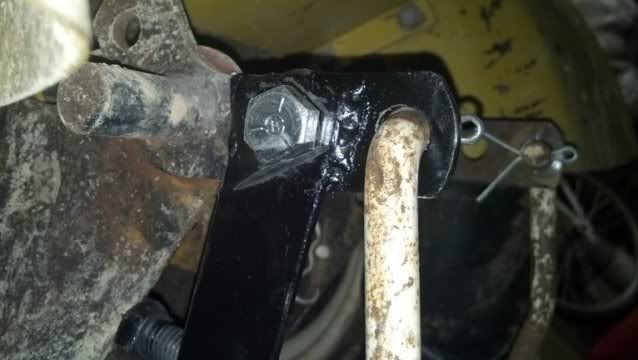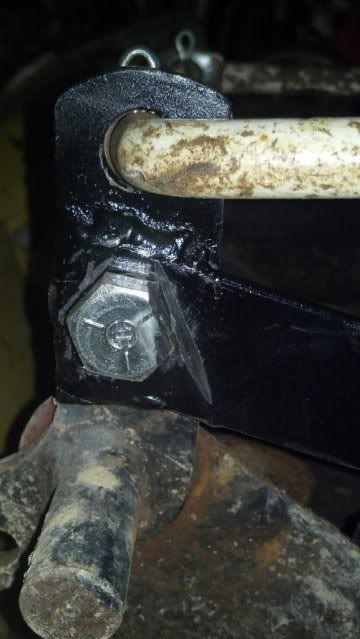 Box blade down
blade up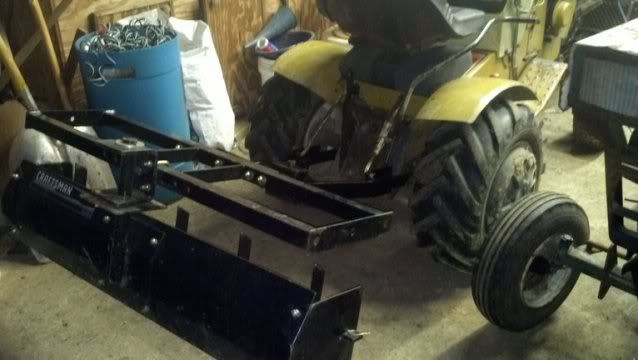 Edited by TAHOE, December 01, 2013 - 07:35 PM.