I've become a fan of the small frame tractors, especially when in nice, original condition. While not a vertical engine fanatic, I am impressed with the power and work that they will do. The LT's of the '60's and '70's are certainly respectable workers, like their larger brothers. Best of all, the small frames take up less room, fetch less dough, are neat as heck to buzz around on at shows, and will give me something to pass on to the kids sooner than later. Their small stature turns heads whether piloted by an adult of child, and a pulley change on the tranny can make them move, without racing an engine.
Obviously, it's fun to find some of the scarcer models, and to make a drive to 'chase' one down. But, in this case, I had one under my nose my whole life, without knowing it. This one was 3.6 miles from home, and is a one-owner machine that I have driven past on my way to and from work for over a year now. Everything appears original except the engine, which is engine is from a later model 8 horse, but the original came with it, and the PO cannot recall why he swapped them out. Thinks he did it to get away from points...we'll see some day.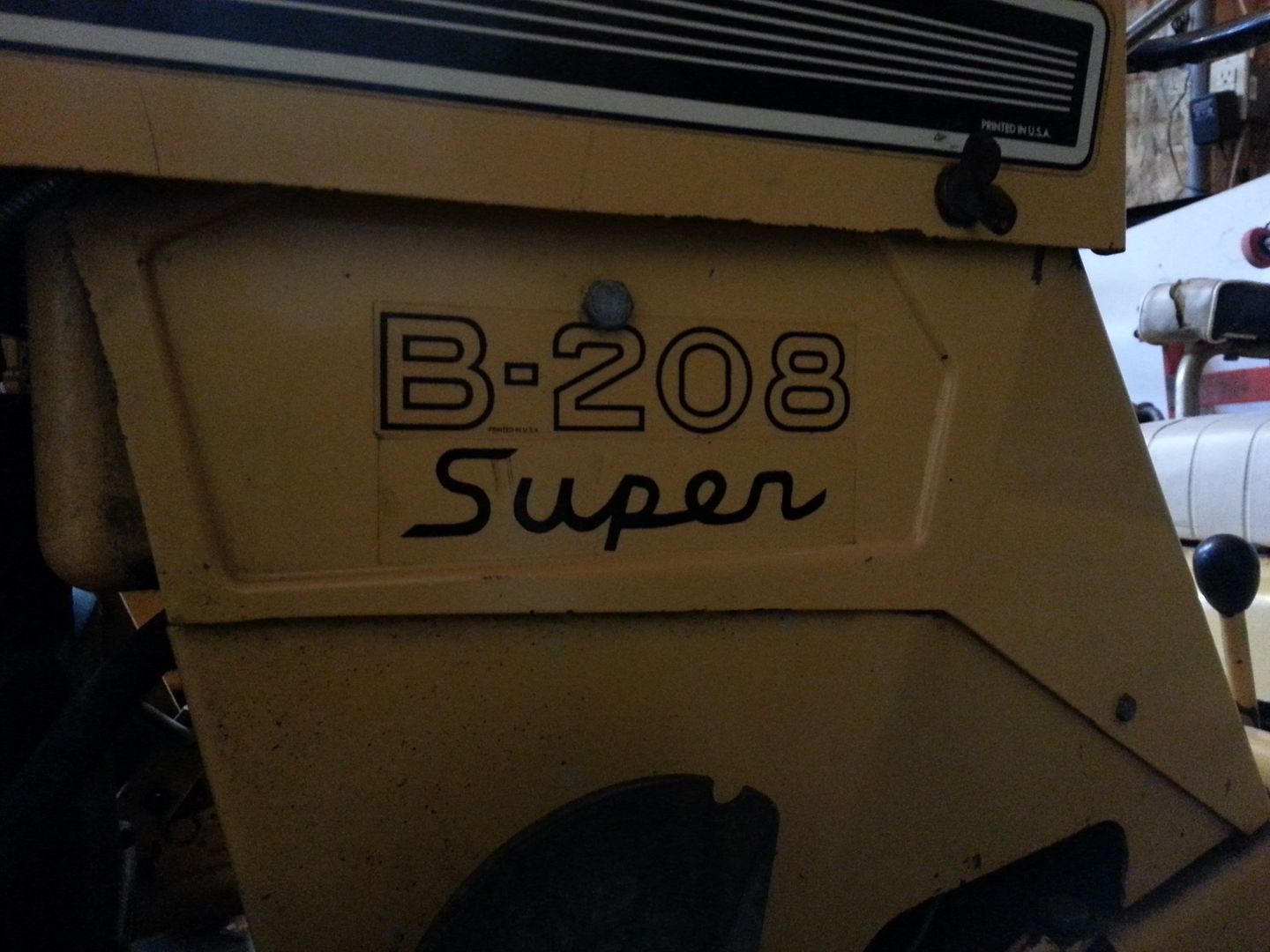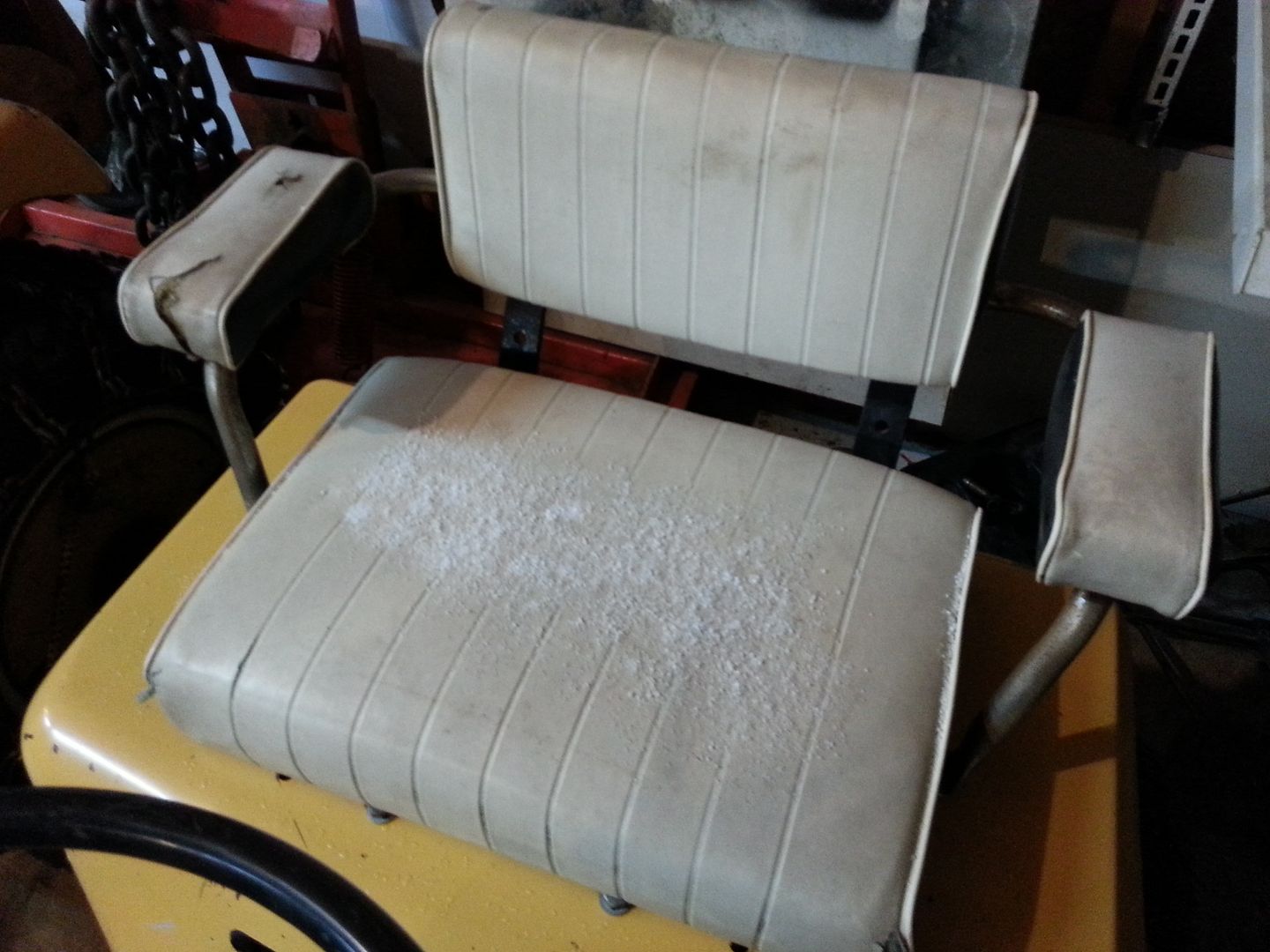 The extra-special-fun-part...This had popped up on CL for the astronomical price of $1000, but I was intrigued, as I hadn't been able to track down a decent B-208S, and it was too close to ignore. The listing was being managed by the seller's grandson, a charming, but more or less uninterested middle school student.
Grandpa's tractor had not run in 20 years, so I'm told, but I offered to stop by and give my opinion on it. I visited the seller 3 or 4 times over the past month to chat and 'take another look'. I gave him my thoughts on the value of the various pieces, and of course, my take on the hobby, shows, befriending collectors, etc. My goal of buying it became secondary, and I had a great time getting to know a local fella who appreciated the old Simplicity and AC machines. He's currently mowing with a Prestige. =]
Each visit was one of those "Hey I'll stop by", but turned into a "Hey, I really gotta go, it's been 2 hours!" type of encounter.
Eventually, I received a call to just come and get it, as I had told him I really wasn't looking for a project machine at this time, but he promised he could get it running with ease. I arrived and it took no less than 3 minutes of tinkering with the carb and some fresh gas, before it fired up off a battery box. He even insisted on loading it all up, and delivering it to my house on his trailer.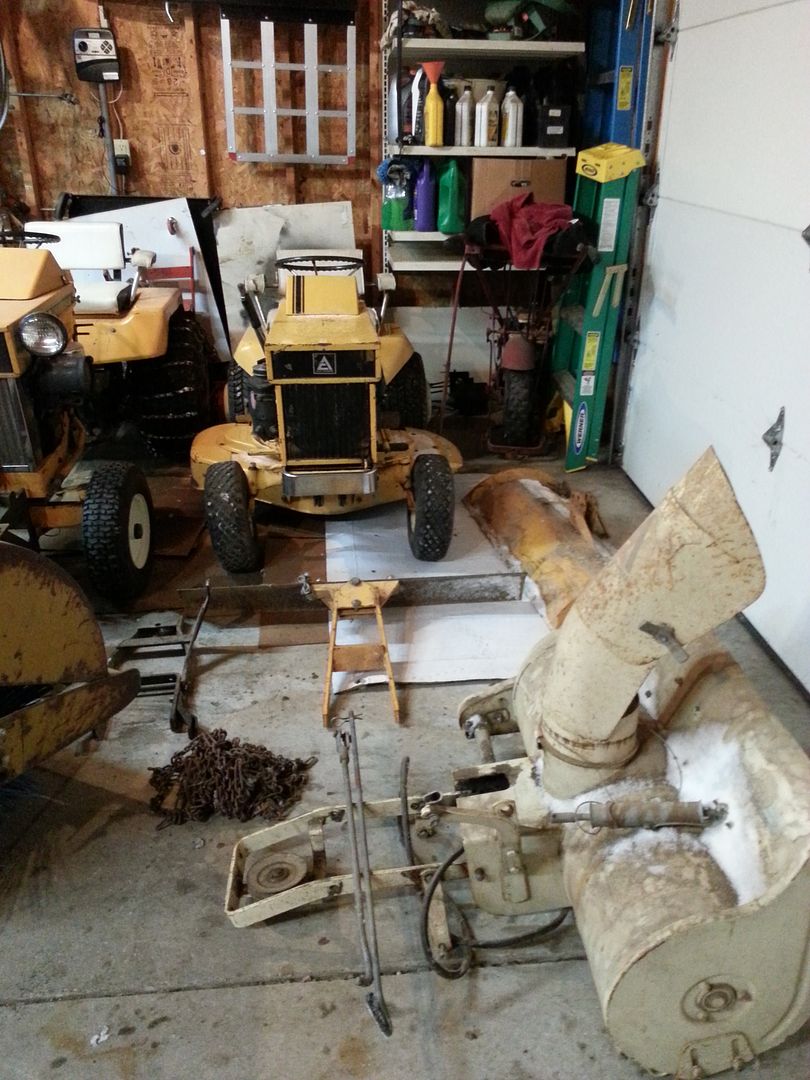 To boot, this fella has begun buying up small engine machines, fixing and selling them, to keep his retirement active. He took my info, and will give me a heads up on anything of the right brand =] He has one tractor that I have never seen or heard of, and that he's been mowing with for 10-15 years he says. I cannot recal the name or model, but it was built in Freeport, MI and is nearly the size of a Powermax tractor. It's huge and heavily built. He was told it was one of 3 prototypes built, before the company scrapped the idea of building garden tractors. He has a 72" zero-turn mower deck hooked up beneath it, and stuffed a CH23 Kohler under the hood (with plent of room to spare). I reminded him of my phone number, should he decide to let that go =]