Well, about a week ago, I called a guy that had this tractor and I asked him if he would trade. Well, I told him I had a snapper LT12 and he took the trade. So today me and my dad went and dropped off the snapper and picked up the Custom. The deck is horrible cracked. So thats useless. It came with a newer agri-fab sweeper, but it will be a LONG time before I get to use it lol. It has had a replacement engine installed.
Anyway
with out farther rambling. Here she is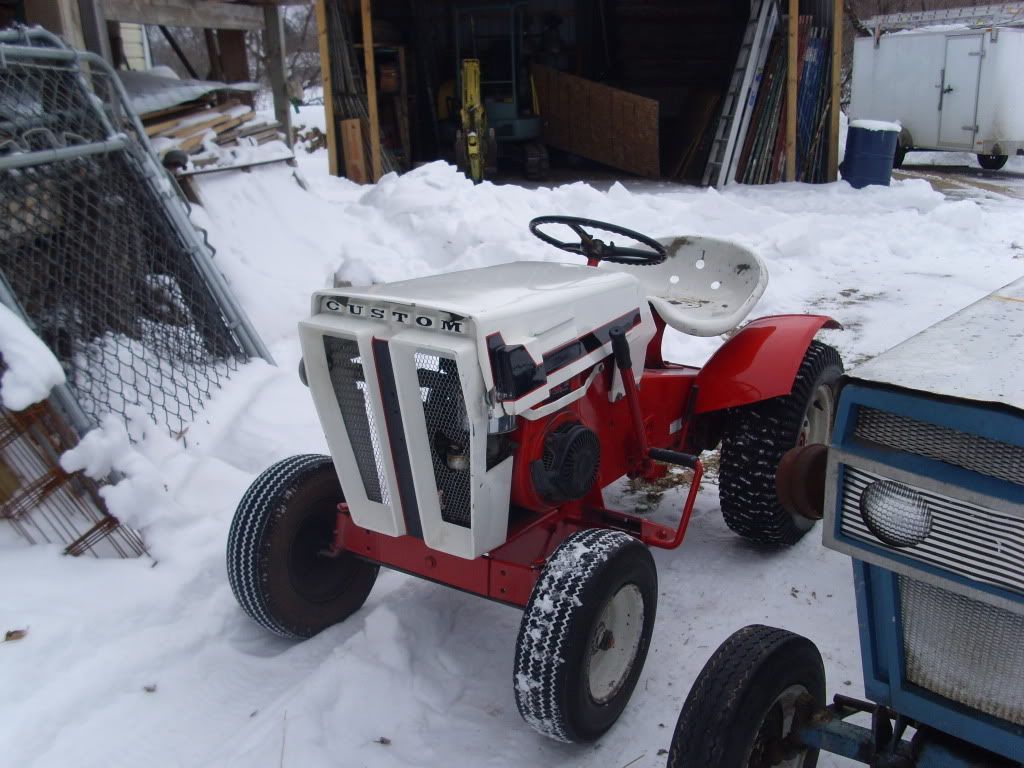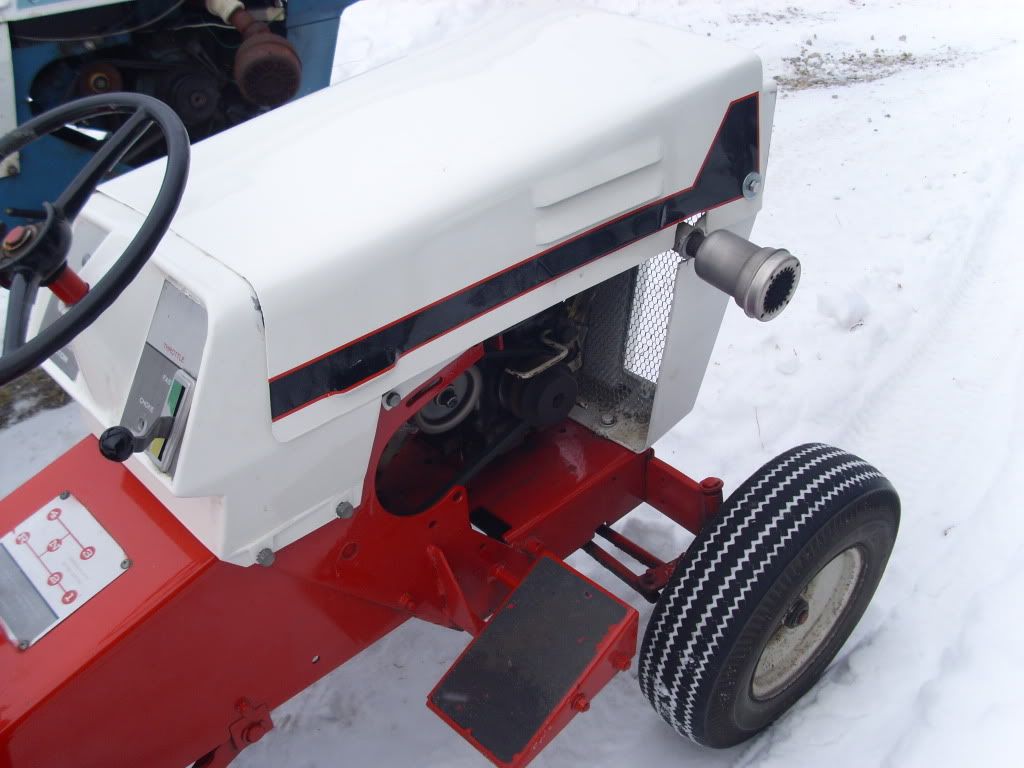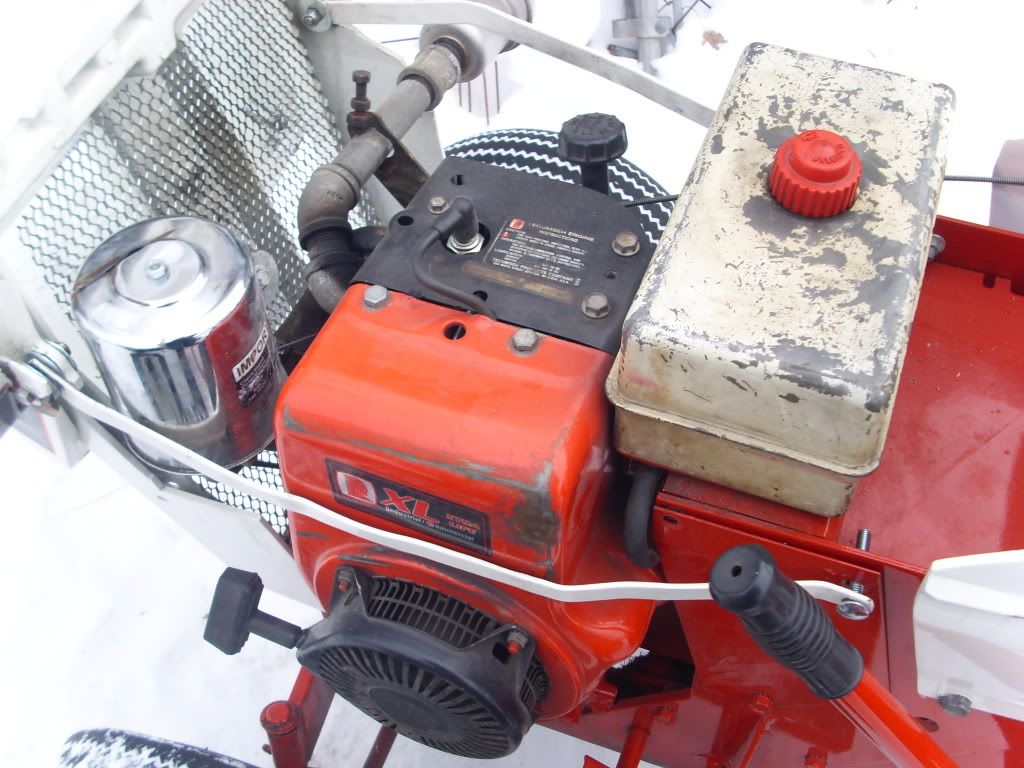 The hood strut thats in front of the engine has been removed. This thing runs really well to. Its fast as well. Tranny is in good shape.