Spent part of Saturday in the bathroom.
Sorry for couple blurry ones, but kind of gives idea what I started with.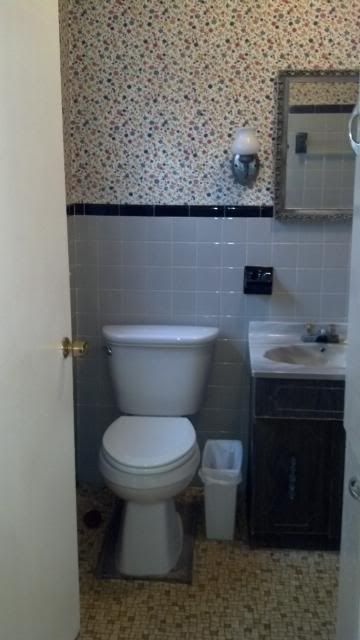 Dining room, bathroom door and closet, will end up with one door going into bathroom.
Pardon Mom, she was like a 5 yr old under my feet every time I turned around, HAHA
I think she is more excited about this than my wife and I, she wanted dad to do this for 15 yrs.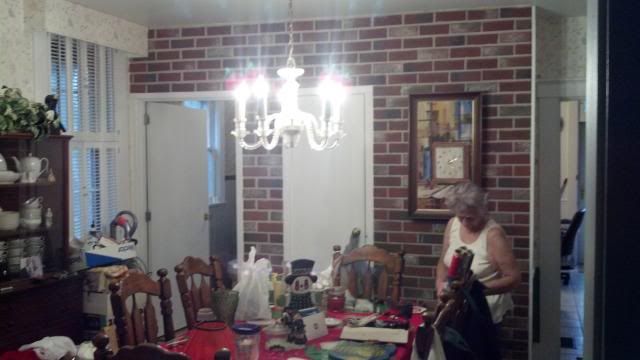 Started ripping out. Started gingerly popping tiles off wall, which lead to the 3 pound sledge and just ripping it out! LOL
Amazing what you find in old homes, this house was built in 1909. IT\t appears part of the soffit wall and end wall of bathtub was outside wall of original house. I think it maybe bearing wall, but not supporting anything over soffit area. We were going to move it and make, but now I will just make area frm old DR closet our new bathroom towel cabinet and leave rest of wall where it is. Also notice the crooked booard in soffit area, I think that may have been a header for original outside door as bathroom/kitchen was added years later.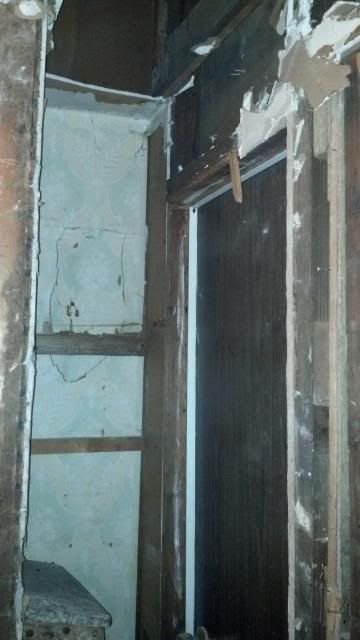 Wow, guess they did the wall paper boarders way back in the teens, maybe 20's? Original ceilings were 10'
You can see through DR closet into bathroom now and finally, starting to remove the 70's face brick....it will all be gone.
Hopefully Monday I can remove bathtub, finish tearout of some drywall, and maybe some plumbing removal.
Edited by TAHOE, December 23, 2013 - 07:27 AM.