So, I guess I will start a thread on the home that I will be moving to next summer. I have already posted a few pictures with remodel concerns, but I will just now add everything here.
My parents bought this home in Oct 1971 as just a big old two story farmhouse built in 1906 ( the white center section) they moved in 4 teenage daughters and a baby boy in 3 bedrooms.
1976 dad build the left side addition which was a large family room, master bed, and full bath. Then in 79/80, he built the garage on left side. In 2001, we built the large carport for the van and their Class B motorhome.
My dad did all the construction/maintenance up until about 2008 when he had double aneurism and open heart, the house went down hill after that. Dad just passed away this past Dec and now mom is struggling by herself.
My wife, mom, and myself along with my sisters have agreed that I would buy house, move in and mom would live with us while I fix up house. We are working through the purchase, probably a land contract at this point until we move in then sell our house and actually purchase from mom. A land contract allows us to pay minimal payment but still is a legal contract for my wife and I to purchase. This Is being done versus a provision in the will as I have one sister who most likely would protest sale.
Anyway, here are some pictures of our future home and ideas on future remodel and projects. First order of business is just to clean and purge of both mom and dad's hording tendencies, parents of depression.
From front drive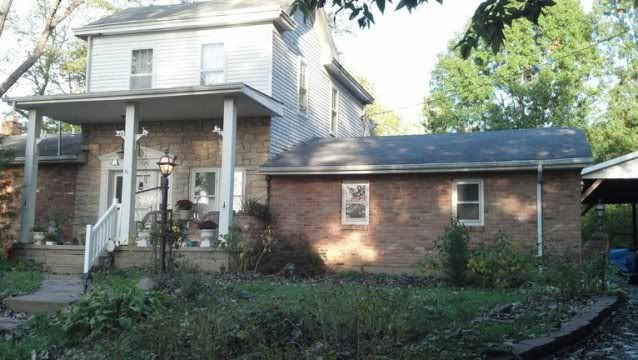 Back of family room/house/garage/ carport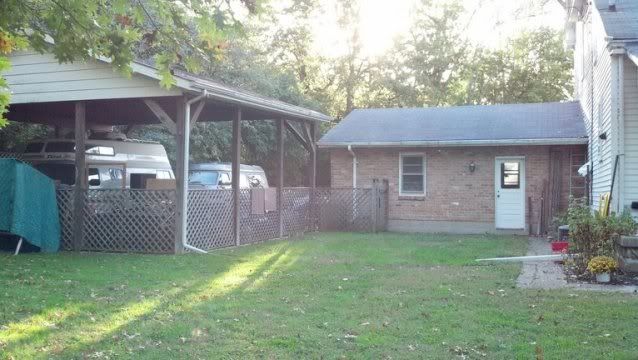 The old barn, perfect for me since I already have my goats/chickens there.