So my father past away this past Dec and my family will be buying house from mom next spring. Dad was a child of the depression, he threw away almost nothing cause " someone might be able to use this".
My son and I started cleaning out his barn and also burning old lumber that was piled up.
Here a few pics from today, 1st is cleaned out part, I should've taken before pics, it was piled high with bicycles, tractor, junk, etc.
Here is the tractor and Gravely out in the drive. The Allis HB212 hasn't seen daylight since 1990 when motor broke rod, took us forever to get it moving, all tires were flat and groundhog dug up gravel under deck, had gravel all piled up.
Gravely was out in 1998 or 99 when I was trying to get it running, but failed so pushed it in there.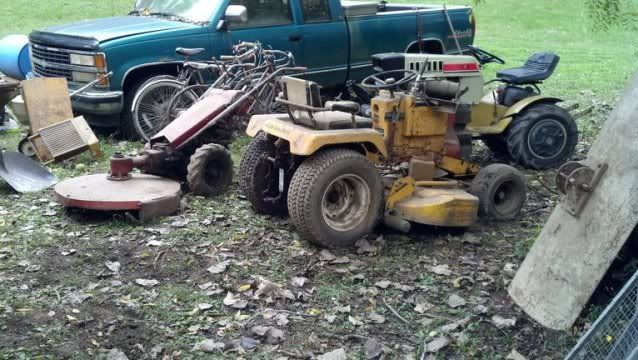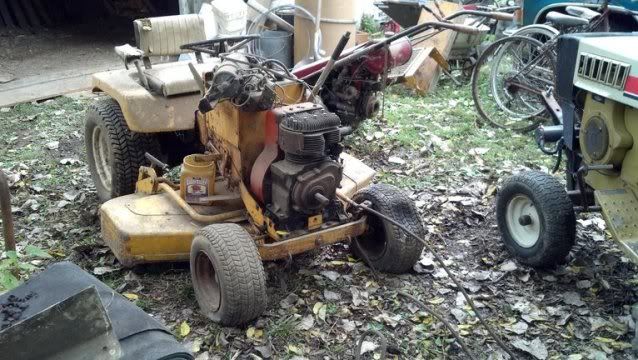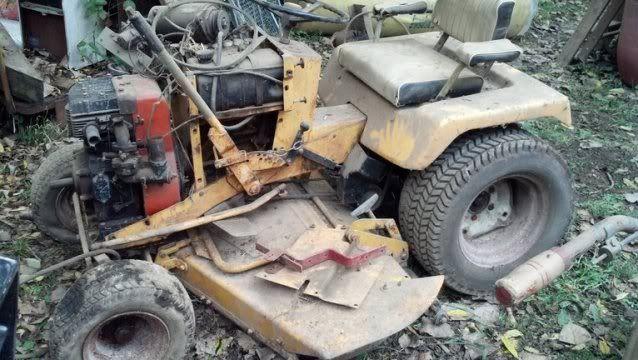 I'm hoping to get the Briggs rebuilt over winter, but I will have tons of home remodel so we can move in so may not happen. They wanted crazy money to fix it way back in 90 and dad couldn't afford it, good thing I have the internet. Would like to get Gravely running too, thankfully inside of gas tank looks brand new, but I have to figure out a starter for it, that rope kills ya!
We got both of those, the Troybilt, log splitter, wood chipper back in and had extra room to put the two craftsman riders from house garage in there, I have to sell so much.
Here is pic of our burn "barrel". Told you all I was redneck!