Haven't had much time to come on, but I had to stop in for some advice. I have 3 large engine driven compressors right now; one of them I mounted onto a trailer so I can pull it around with a GT, one is for parts, and the other is mounted in my Dad's old service truck he used for the tire business. The one that is in the truck just sits, and I do not really need it anyway, so I think I am going to sell it.
The truck is not at my house, so I can not run out and take more pictures for you guys right now. This is the only one I have.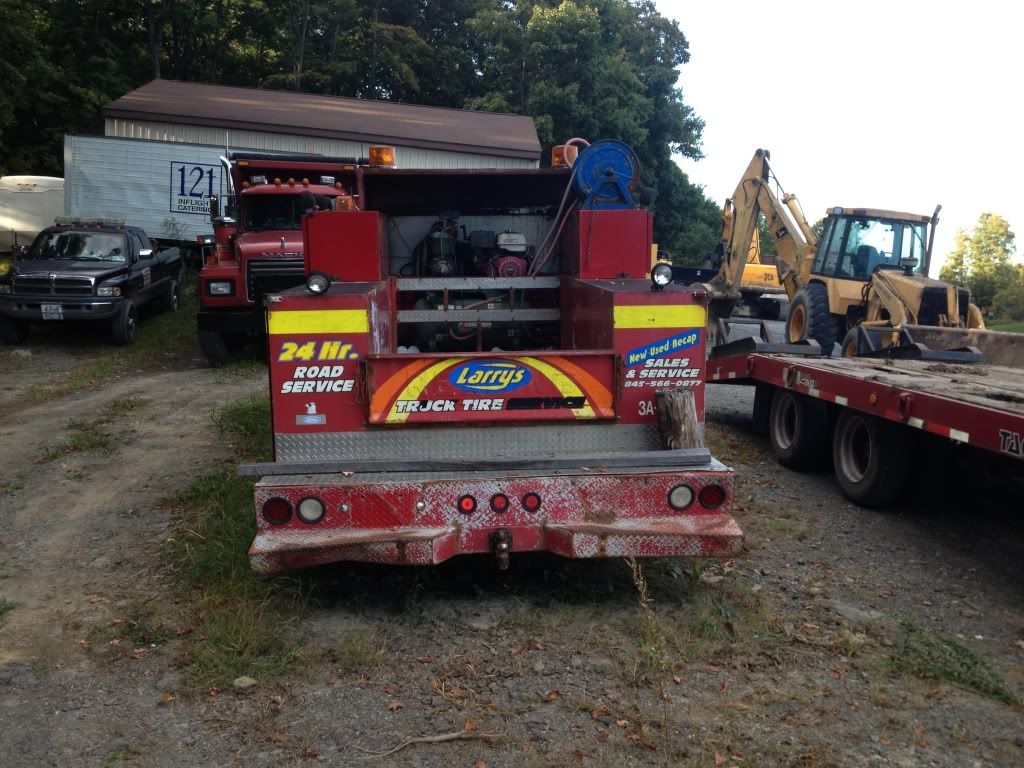 I do have a picture of the ID plate on the tank that I took a while ago.
I believe it is an '05, it is a champion brand, not sure of the model, electric start/ pull start, runs great, no leaks, tank drained regularly so no rot inside, 200 psi, 30 gallon, 11 HP Honda engine, and I am not sure of the exact CFM, but it never had a problem keeping up with 1" air guns, airing tires, sandblasters, or anything else while running on a 1/2" hose.
What do you guys think it would be worth? I will not be selling it with any tools or hose.