With limited time and funds, I've chosen a few things to let go of before winter projects begin. This unit is complete, in great shape, and runs/works excellent. I did refinish it only a couple months back, closely matching the oem color and with new decals matched by Vintage Reproductions.
This mower will pulverize tall grass and weeds, or give a near-finish cut. Height is adjustable, and can be brought right down to nearly golf-green height. Very effective. $400 or trade for Cat 0/Cat 1 implements.
The unit has a few small cracks in the front and rear rock gaurds, but they do not seem to affect performance.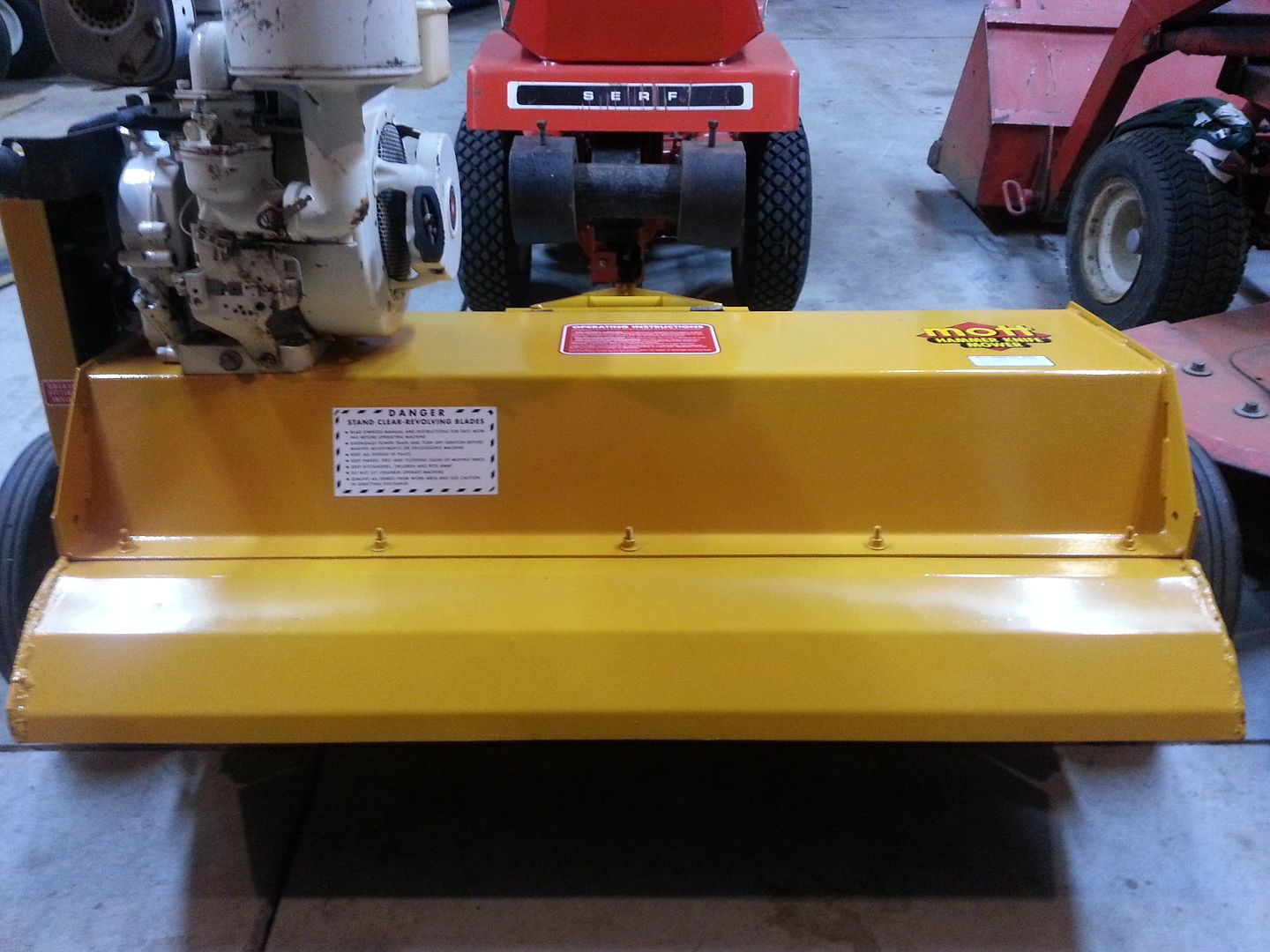 I have projects I'd like to get moving on, so I can hold it here, if paid for, or help prep and hand off for freight delivery. Check out Fastenal's freight service, if you have a store nearby. They ship store-to-store very reasonably, and I can have this palletized and dropped off at my local store for shipment if you arrange it, or obtain a quote, here (or email Kyle Cooper
scooper@fastenal.com
):
http://www.fastenal....-logistics-(3pl
)