I'm dismantling the layout once again but after going through some of my stuff & seeing some of the train posts I'm getting inspired. I had posted my saw mill earlier in this thread. I found my saw mill office I built. These were not always built near the mill because of the heavy traffic, dirt, sawdust & I read somewhere because the ladies were not comfortable going to work dealing with all the rude men
Because of this I built it as a module just in case I placed it down the road from the mill.
I winged the design of this & started out with sheet styrene plastic.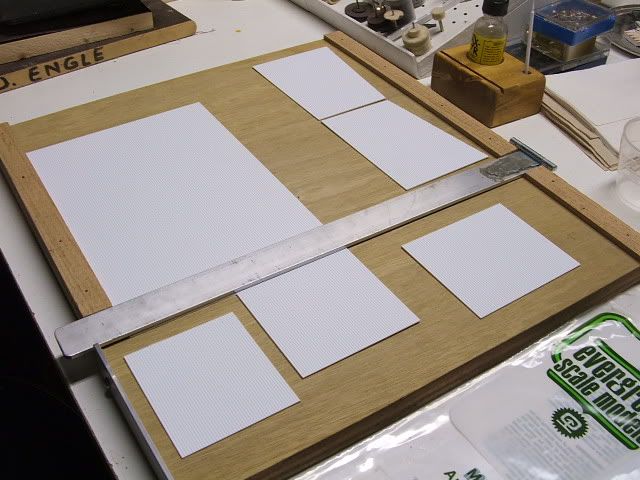 Next up I cut all my window openings. I normally buy my windows from a supplier but I decided to build these.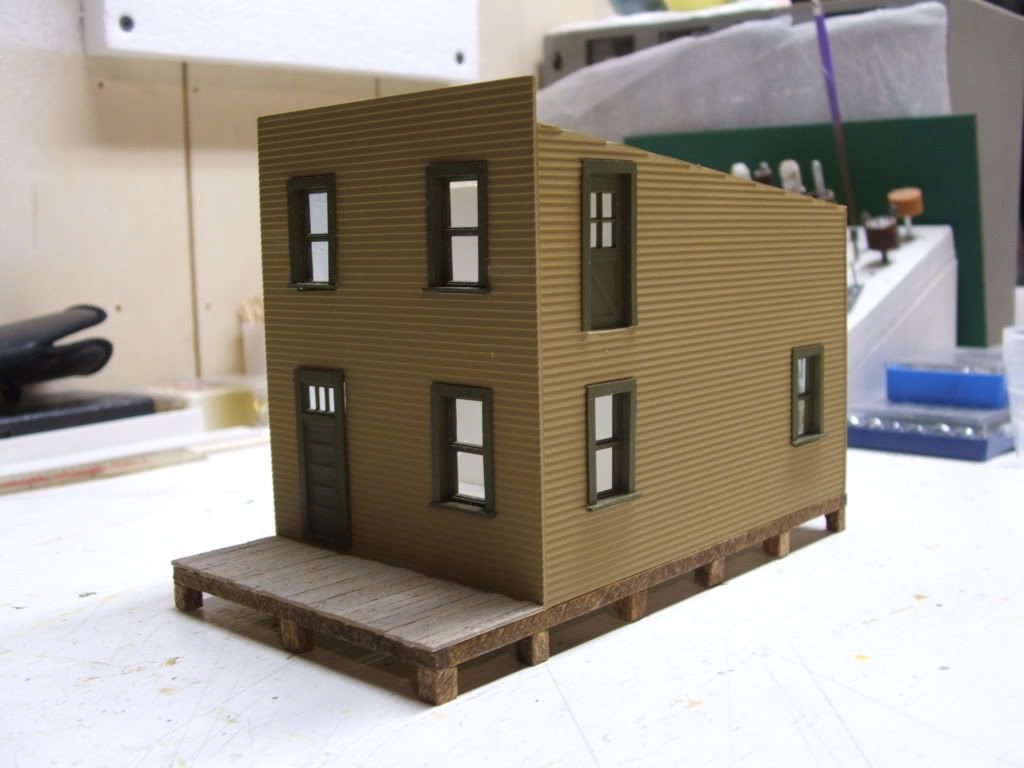 The wood framing on this is some of my scaled lumber I cut from poplar & cedar scraps.
The roofing on this is a Corrugated Metal Roofing I make in my shop for modelers & sell to hobby shops & eBay.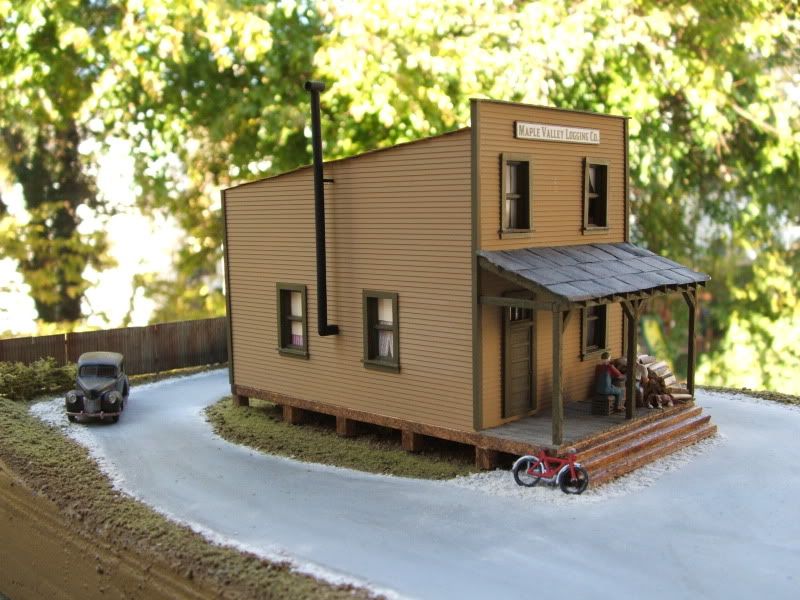 Hope you enjoyed my other fever. With the cold weather coming I'm starting to get some other symptoms.