Well this was supposed to be a thread on how great my power steering works now that I have fixed it, but that did not happen. We'll get to that in a moment.
First,
Relief valves, a story told under pressure
This is the lowly relief valve that protects my power steering system from being damaged by over pressure. There are many like but this one is mine.
I must know it well, so lets take it apart.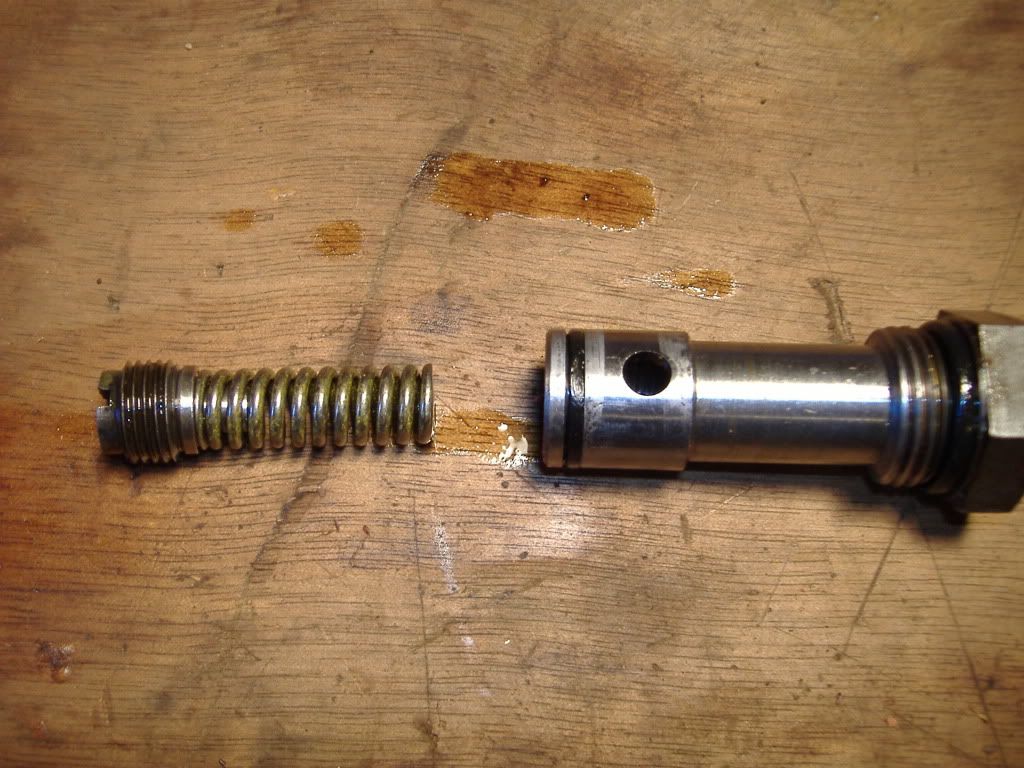 Oh look they come apart. Left to right, a "cap" a "valve" and a spring. Hey I new at least one correct term
The "Cap", This is hollow in the middle and the part of the "valve" sets in the hollow section. The is where the output fluid of the pump passes over before leaving the pump. The hollow allows the "valve" to be exsposed to the full pressure of the system. This "cap" sets the tension on the spring when its assembled in the body of the valve. The further the cap is screwed in the more tension is placed on the spring.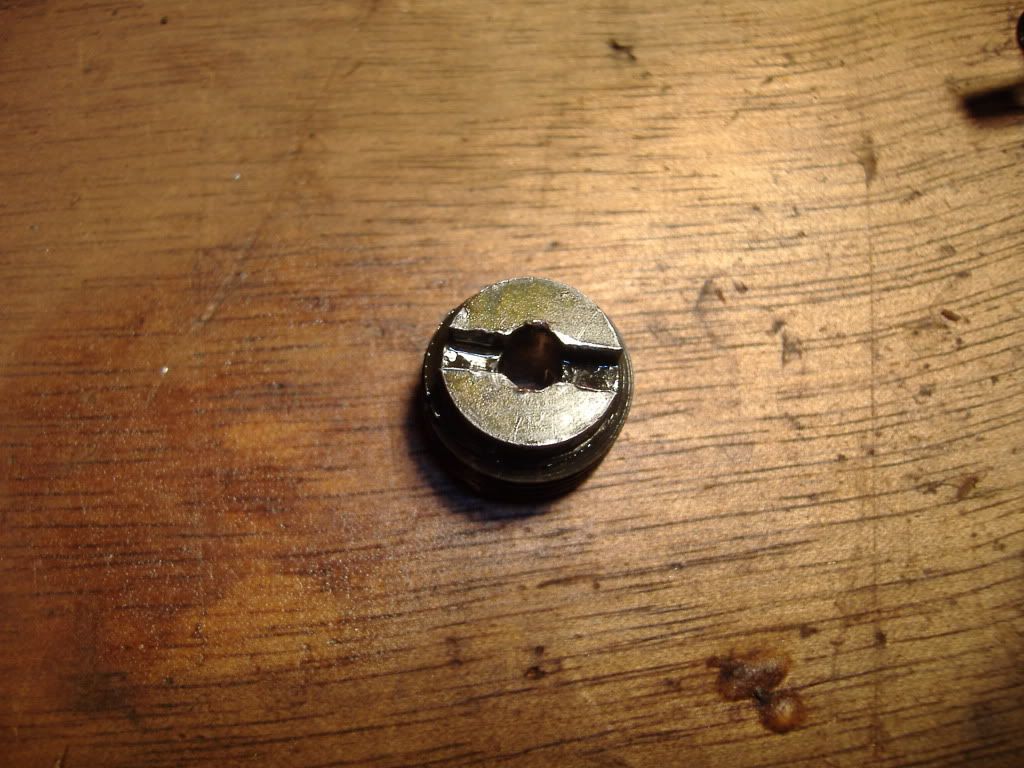 This is the "valve". The end with the hole is the end that goes up into the hollow portion of the "cap". The end withe the hole is also hollow which allows fluid to enter the upper end and then flow out the side holes. The spring keeps the valve seated firmly inside the cap until pump output pressure becomes higher than the spring pressure. When this happens the valve is pushed backwards against the spring and the two side opening allow fluid to pass back into the resivour through a series of passages within the pump.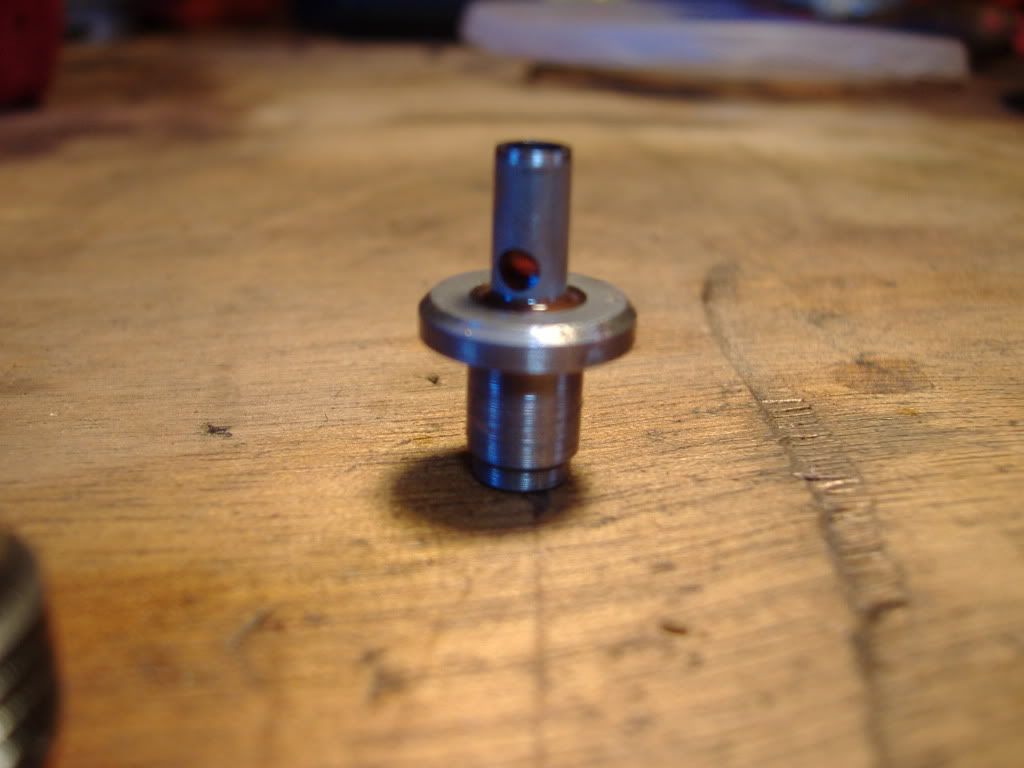 This is what it would look like if the system over pressurized and activated the relief.
Here we see the "valve" unseated from the "cap" which would allow over pressurized fluid to flow through the cap, into the valve, and out the opening in the Assembly body where it would continue onto the resivour.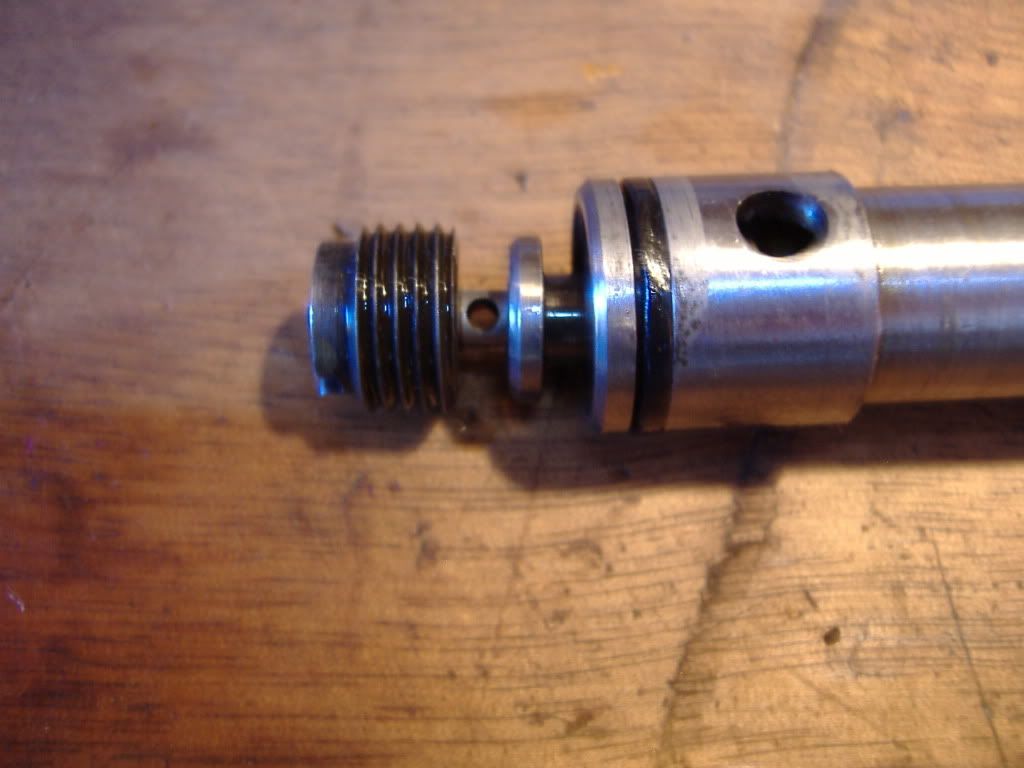 This just shows how the cap is threaded into the body.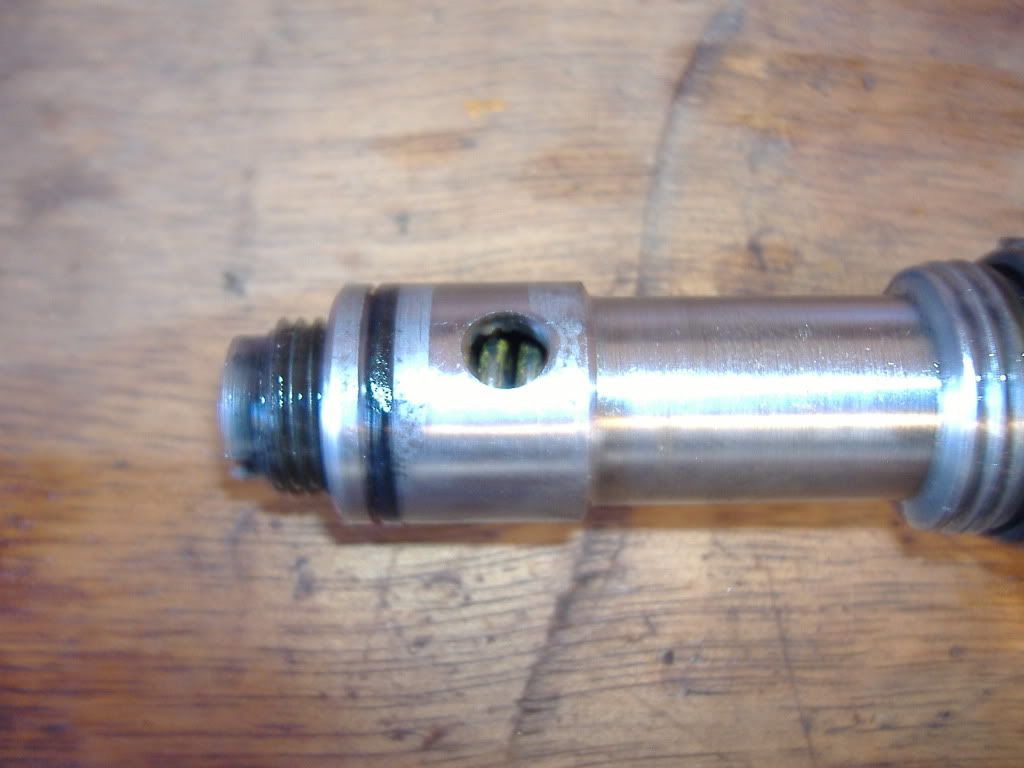 Here is its happy home in the steering pump.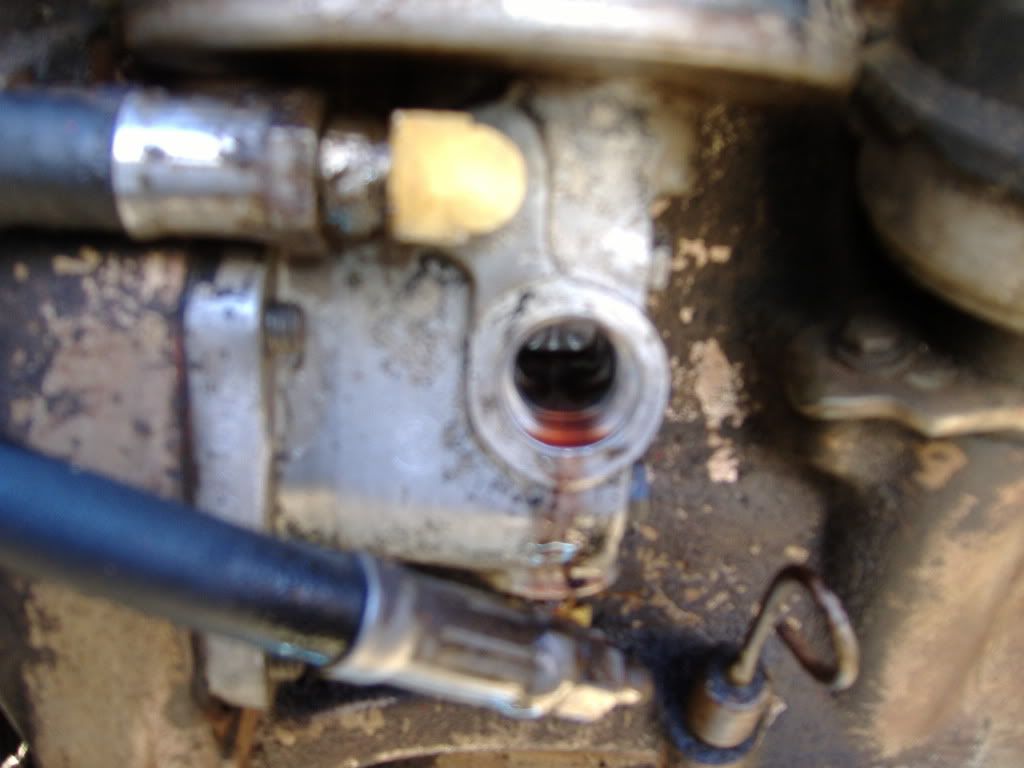 This is the part of the story that is supposed to have a happy ending with me telling you that this relief valve was set to low and adjusting it fixed the problem with the power steering. Unfortunatly you will have to scroll down to the next entry.
Edited by coldone, December 03, 2010 - 10:58 PM.