Somebody mentioned a Gravely was at a scrapyard, it was about 2 hours away. They said it was kinda rough, but, only $250. I called to see if it was still there and if they would hold it for me. They said yes, I rolled.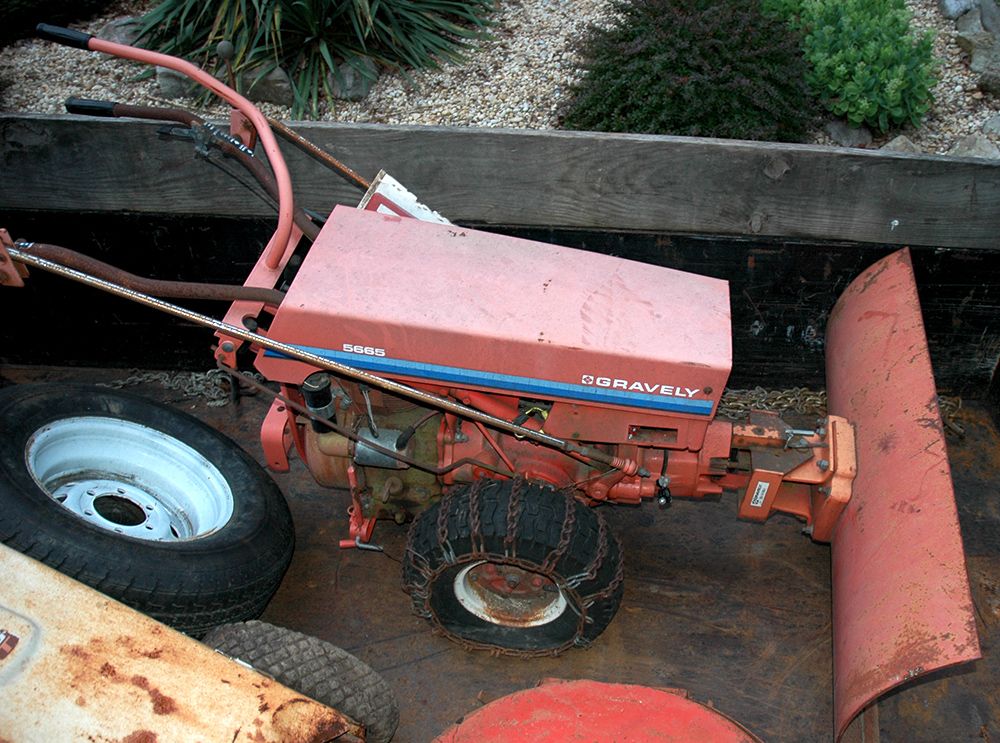 There was another one there too!!, I asked how much for that one, $70. I said load them both.
The 5665 has steering brakes, and
YEP, it says 61 hours!!
This is my first ever two-wheeler with a blade. The steering brakes were a nice bonus.
The hour meter is functional. I am sure the hours are correct, because of how nice it runs, it has 65 hours now.
They even threw in a wheeled shop chair.