On my new to me Jim Dandy, the bottom of the engine shroud hits the part of the frame where the front axle mounts. Since it hits, it is causing a hole to be worn into the bottom of the shroud. Here is a picture, it has already been patched once before by a previous owner.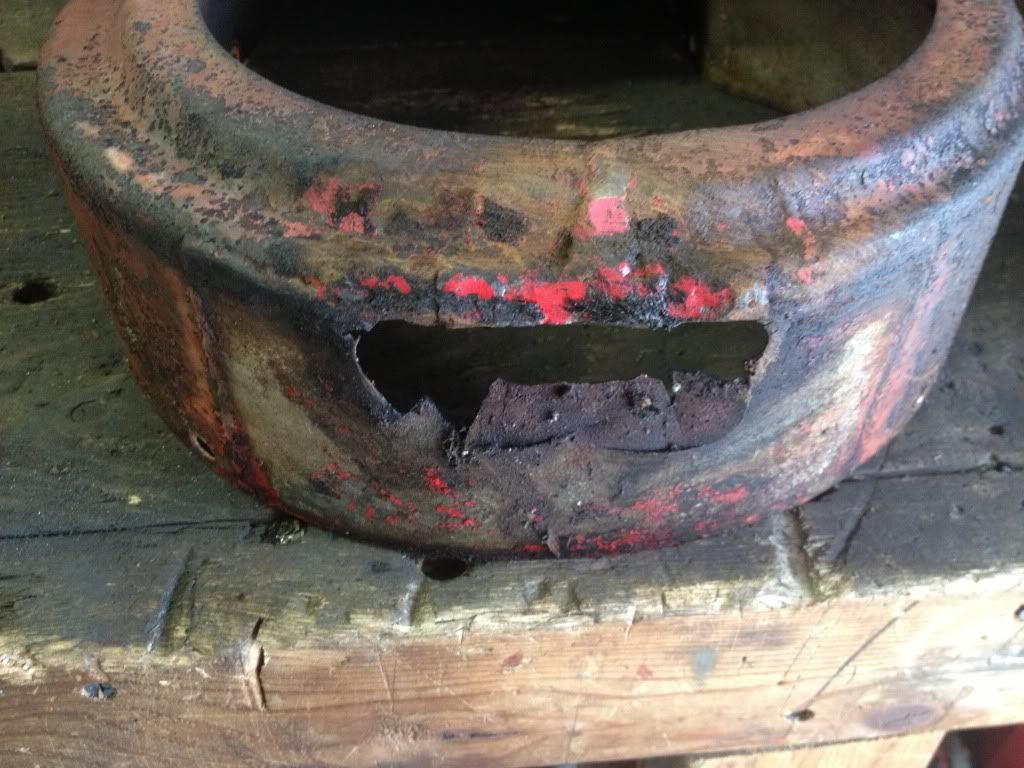 You can see here that the bottom of the bearing plate is lower then the mount for the front axle; since the shroud comes down the same distance as the bearing plate, you get an idea of how much it is hitting.
I think I will have to remove the engine and grind down the mount, but before I do that, if somebody could take a picture like mine that would be great! You do not have to take the shroud off, and any Jim Dandy with the channel frame should show me what I want to see. Thanks!