It has been a while, quite a while, since I last updated this; that's because making the drive-shaft took a bit longer then I planned. The reason it took so long, is because in my welding class I kept getting interrupted with other things the teacher wanted my to do. Anyway, I finally got it finished and brought it home.
Here is one of the ends, the original drive-shaft extends into the extension about 5 inches. The hole in the extension that the original section goes into is only a few thousandths of an inch larger, so there is virtually no play in it.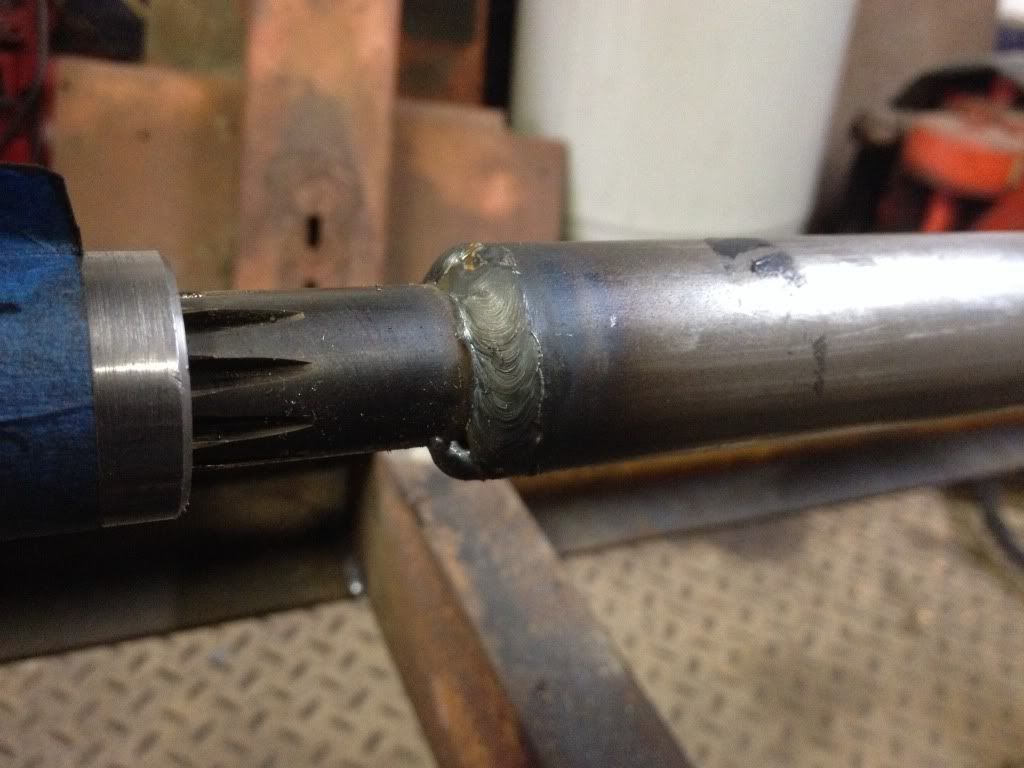 Here it is in there the way it will go.
I also got the engine mounting plate welded to the frame! I ground the welds on the sides down, and rounded the edge.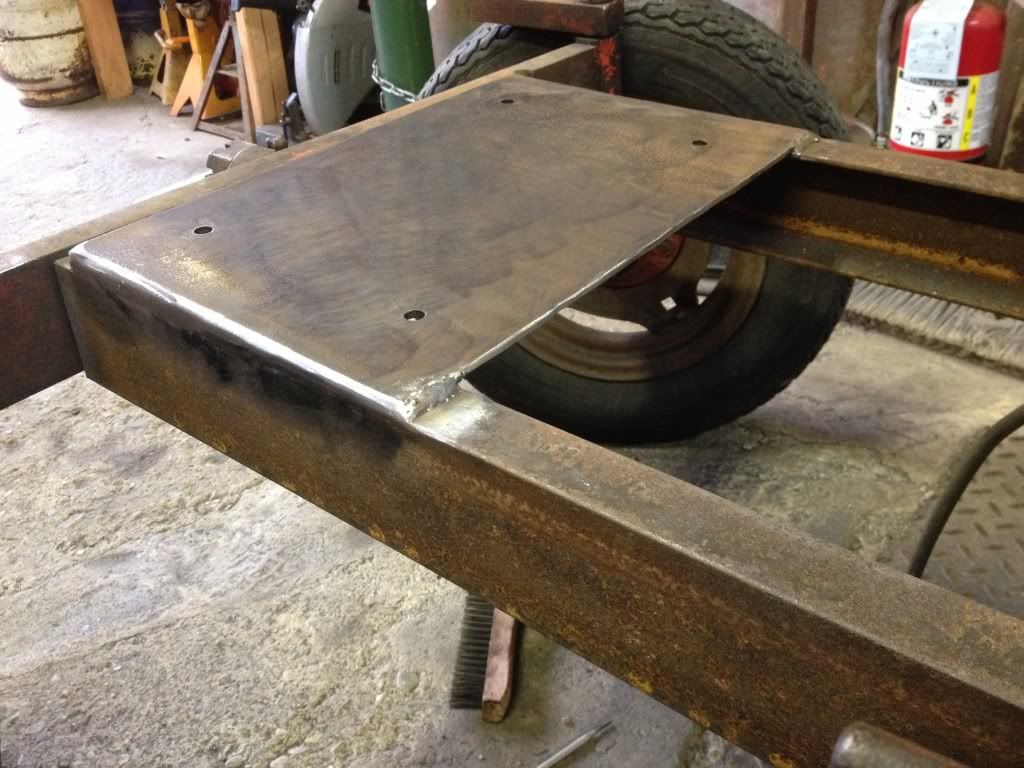 Somehow, the drive-shaft ended up being about 3/8 of an inch longer then I had originally measured it to be; I am not sure why it is off, but it is. Since I have not started fabrication on anything else, the only thing it will affect is the drive-shaft tube; although, this is not a big deal at all. I will have to cut out a section in the middle of the tube so I can put a pillow block in anyway, so now I will just cut out a slightly smaller section that will make up for the difference.