A month or so ago we where just about done cleaning out Tessie's barn, and this valve grinder was one of the things that remained. I asked what they where doing with it, and Frank said it was listed on craigslist, and that somebody was going to pick it up a few days later. The guy showed up, but was not strong enough to lift it... so he did not buy it. That was a while ago, and just a few minutes ago I saw Frank over there so I went to ask if the guy bought it, he told me the story and gave me the key to the barn so I could go get it.
Here it is.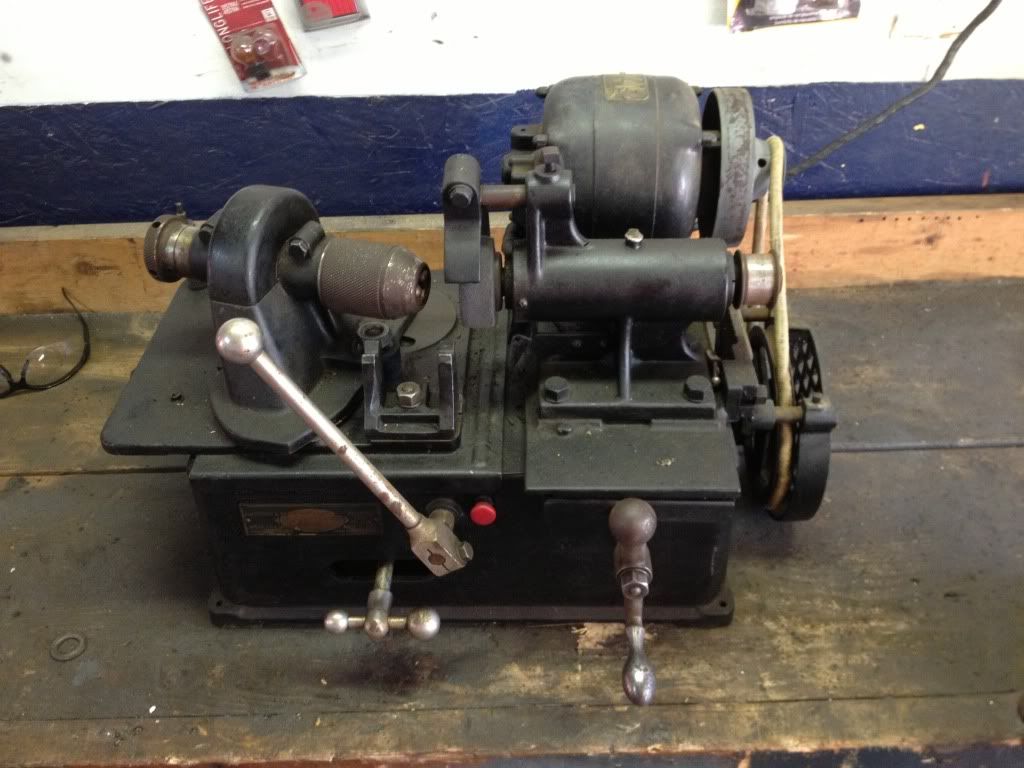 Valve grinder ID tag.
Motor ID tag.
I plugged it in, and pulled the switch... started spinning, and very quietly. A couple seconds later I heard a thud and the chuck stopped turning! Upon further inspection the rope like drive belt inside had broke.
What do you guys think I should do with it? I was thinking I could probably turn it into something to sharpen drill bits. Or, should I just sell it? I do not grind valves enough to really justify having it the way it is.