I have not been able to use the '71 1614 PK much since last summer. First, it was a charging problem and eventually I got that sorted out, head gasket, and resurfaced the head, but after sitting a few months I had to clean the carb. While putting it back together I stripped the threads that the bolt goes into to hold the fuel bowl on. Luckily, I have a few spare carbs! Problem is that the choke levers where different, so I had to change them. I was unsuccessful in getting the screws that hold the butterfly plate to the shaft out without breaking them, and I was not able to get the screws out. So, I needed another choke shaft.
A while ago I posted looking for one and Kelly (kyocum) said he had one. At first I wanted it, then I told him not to as I was getting a carb from another member. Time went by and after thinking I realized that I was going to need a carb for the '65 PK (soon to be dump tractor) as well as a shaft for the '71 1614. So, I told Kelly I was going to need the choke shaft after all. It arrived the other day.
The threads in the shaft where stripped out (I knew this before it was sent) so I had to buy longer screws, and nuts; that was a total of 67 cents. I put the screw heads on the opposite side they normally would go on so that I could put a long screwdriver through the other end and hold them... much easier then it would have been to start and hold the screw on that side!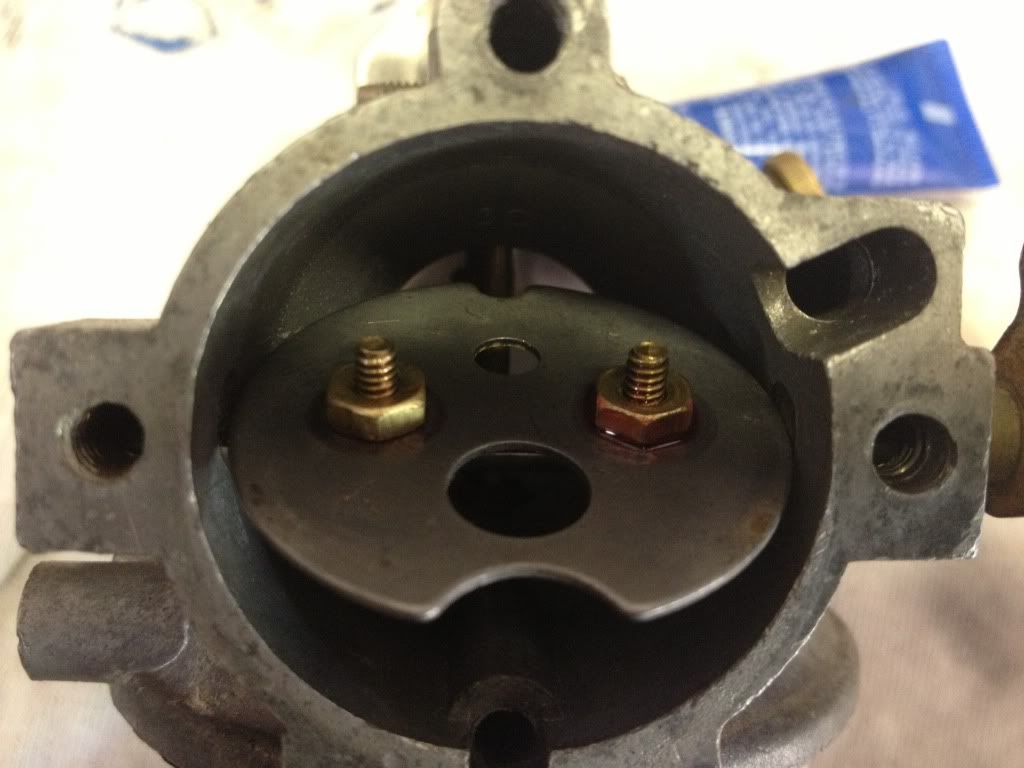 I got it all put back on and I had no gas to try it... so I went and got some. I got back and put some in the tank, then I noticed that there was a huge puddle of gas on my garage floor! After I shut off the fuel it did not take long for to see that it was coming from the fuel bowl. Upon closer inspection I saw that the seal for the glass bowl was in very poor shape, so I made another out of an inner tube. It does not look that good, but it works like a charm.
After I put it back on I turned it over and it started right up! I tuned the carb and it was running GREAT! Then... I saw I had the choke all the way on. I tried to get it tuned again after I opened it but I was not able to get it running again.