In another month or two I want to start building a "special project" that requires the '65 PK to be heavily modified. Before I can worry about starting the project, I need to get the tractor running. Today I towed it into the garage... alone. I towed it with the '75 1614 PK, and had both trannys in 1st gear. Then, I was walking along side steering, and then running to the '65 to steer it, and back and forth. I got a few people to slow down and watch as they drove by!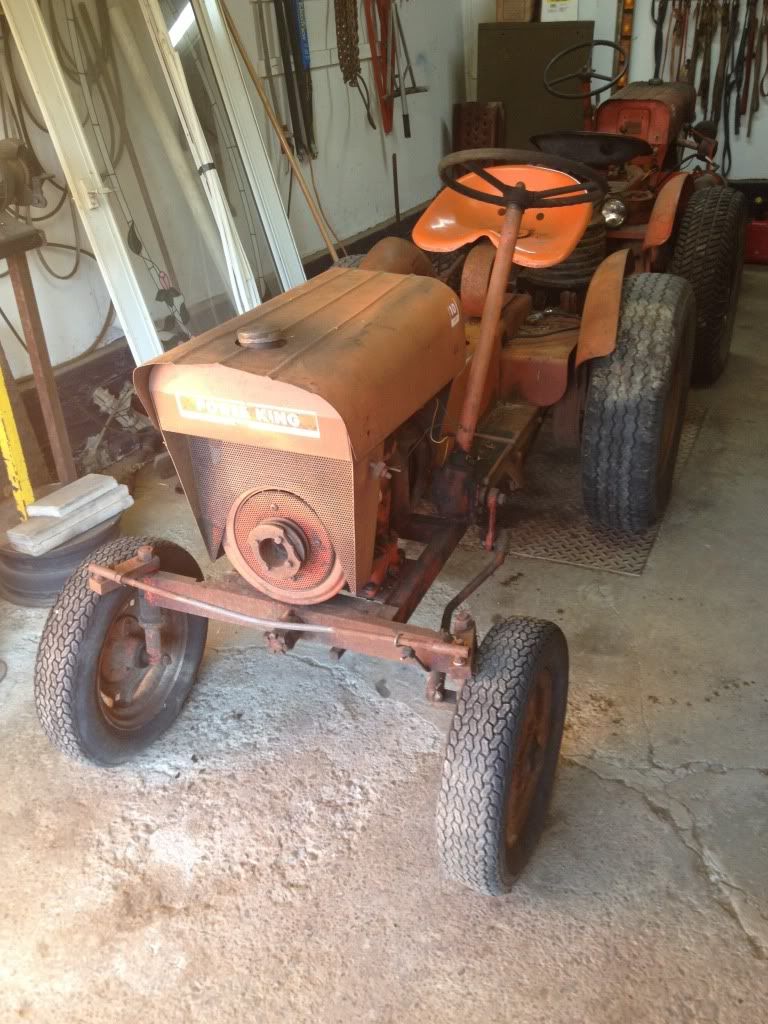 The first thing I did was remove a few things. I took off the hood, gas tank, grill, and seat.
I also took off the hitch. the hitch blocks that slide into the frame where rusted completely in, and where not worth the work to fight them out... so I cut them. I had the fender in the way, and I was cutting with the torch tip horizontal so it was far from ideal. That caused a horrible cut that still had a piece connected; I thought it was only a small piece holing it so I grabbed a 3 pound hammer and gave it a few good whacks. The block did not break apart, instead this happened (I ended up cutting it again to finish getting it off). The bottom of the frame was so rotted, it just ripped out the bottom!
The tractor originally had a k241 in it, but was re-powered with a k321. The k241 had a starter generator, the k321 has a starter and stator. Because of the differences, the wiring was pieced together and butchered up.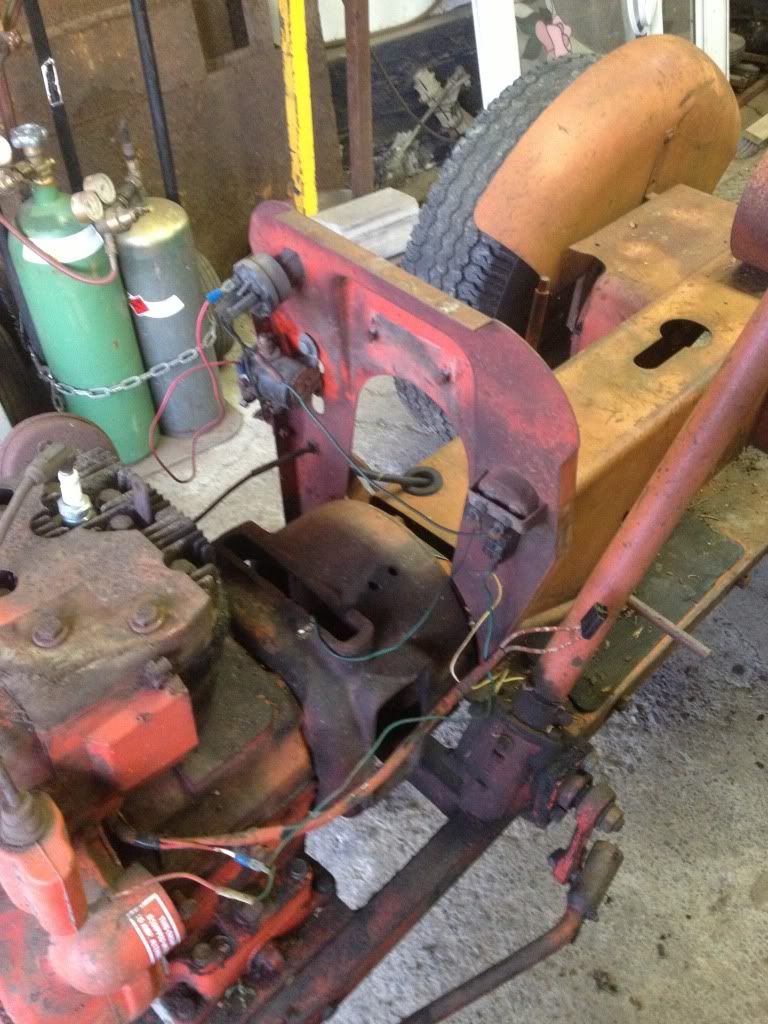 When I first got this I deemed it a parts tractor, so I have taken a few things off of it. Most of the stuff I took off will be replaced with new, some of the stuff I have spares that I can put on. The first order of business is to take off all of the wiring, and redo it; good thing the electrical on these is simple!
As for the what I am building out of it, I will give you a hint: it does not matter that the rear of the frame is rotted, the project will require me to rebuild the back anyway.