For a couple years now we have been experimenting with growing beans and Peas vertically. Mostly we do it to reduce stooping to pick, but it would help in a small garden to better use space. The last two years I used fencing but this year went to Hog Panels which are a lot sturdier.
I drove posts about 16 ft apart. Set one panel over the post leaned the other against the post and clamped them together with hog rings(pig).
There are peas and beans planted to climb this.
Next I have two more panels and I'm going to arch them and plant cucumbers to climb them.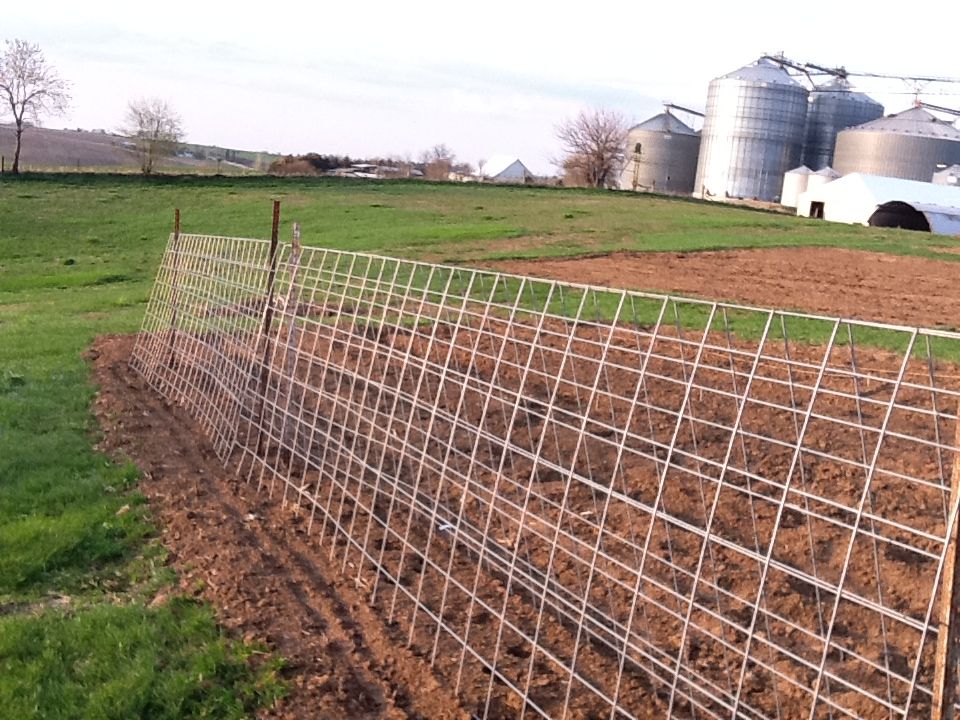 Edited by JD DANNELS, May 07, 2013 - 08:13 PM.