I started on my stand today.
Here are the basic parts for it; A 1/2" plate for the base, four pieces of square tubing welded together for the post, and a 1" plate for the drill press to bolt to.
Here is how they go together. My plan was to just take the base off of the bottom, and mount the rest on top of this/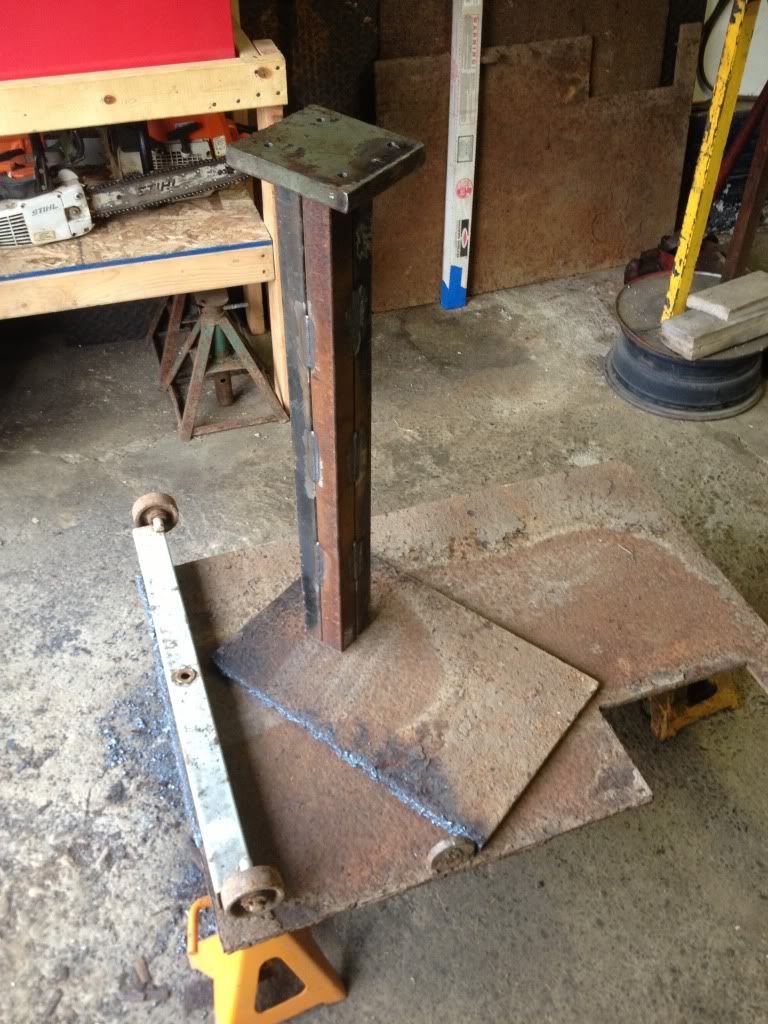 The 1/2" plate has been sitting outside for 30 years or so in the dirt, so it was vary rusted and it had a lot of rust flakes on it. When I tried to cut it, the flakes caused it to come out horrible! Worst cut I have ever made! So bad I am not sure if I want to post this picture.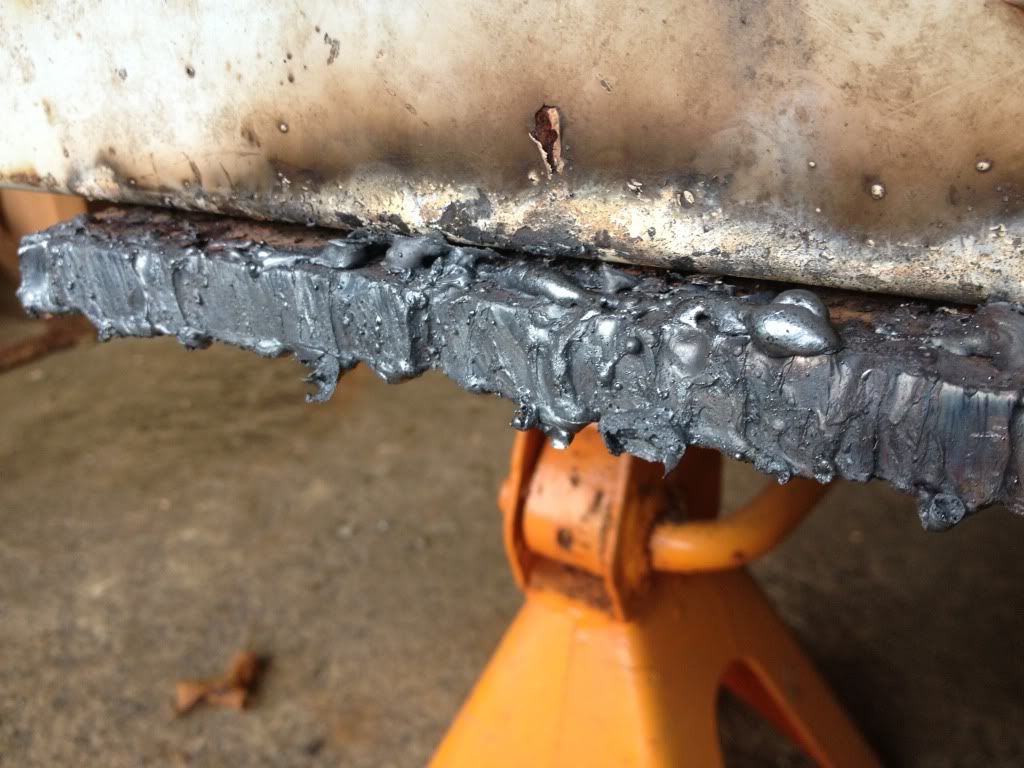 I can't leave that nasty cut there, so I would have to grind it off... and that is a lot of grinding! Way more then I want to think about! Plus, I would have to grind down the faces of the plate. If I had a mill, and surface grinder it would be easy.
I think I am just going to make something else out of square tubing.
In the 1" plate on the top, I had to drill 4 holes (which I used the drill press for, worked great) in it. I drilled four holes in it and they did not line up, so I welded them in, and tried again... still not even close! Then I remembered I had bought a set of transfer punches for this stuff! It has been so long since I have drilled a hole (I have been using the torch) that I forgot I had them! So, I welded the holes back in, and marked them, then tried to drill the holes. The problem, is that since I had already drilled holes, and welded them in a few times the steel had different hardnesses in different spots, this caused a bunch of problems and I think I have to cut out another plate to use!
I did not get very far today, the only thing I can use (without a lot more work) from these things is the post I made from the square tubing.