Earlier today my Uncle Kevin, Cousin Adam, and I went to an antique steam show in CT. We where about 200 yards away, and I saw somebody has a small trailer on it with some odd stuff, and on the trailer was an old wrap around round hood for a Power King!
We walked straight over to him and I asked what he wanted... I almost had a heart attack when he said $20! I did not even haggle with him, and I gave him $20 and said I would pick it up on the way out. It has very minimal damage, but I will be able to fix that without a problem.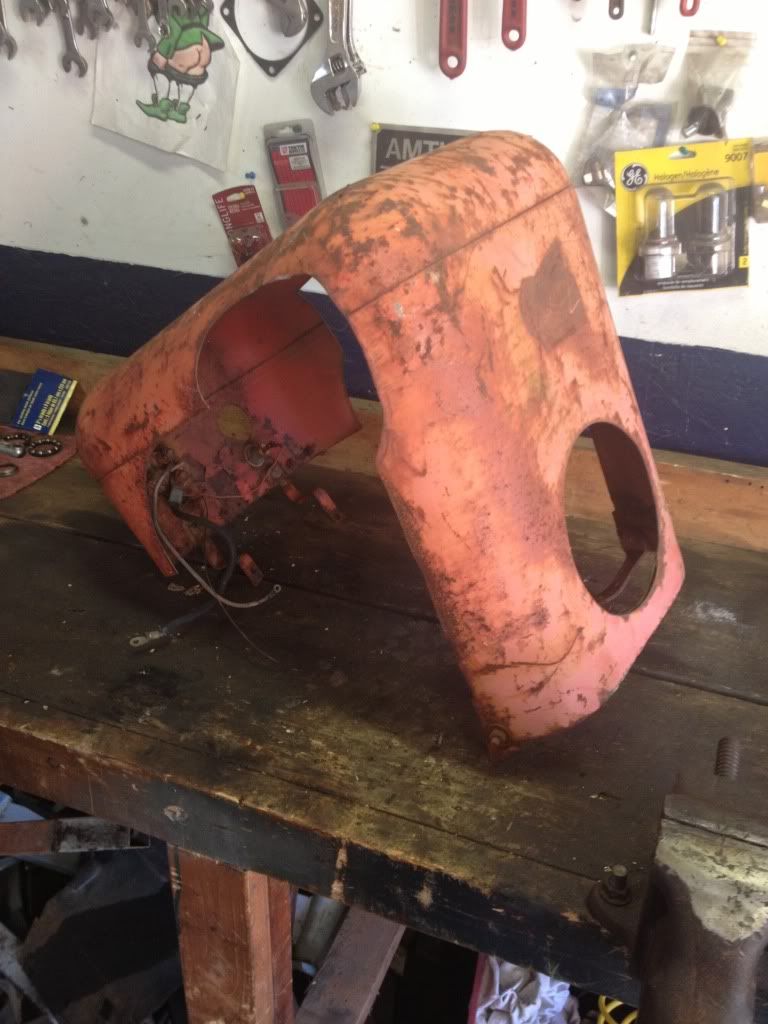 He has a few other things there, the only other things PK he had was a snow plow, a 3 point draw bar, and the lower arms for the 3 point. As we walked around I kept thinking about the snow plow; when I went back to get the hood I asked what he wanted for the plow and he said he wanted $50 for it! Great price, but it was missing the lift linkages (still a great deal though). After pointing out the missing linkages, he said $40, I told him I would do $30... and he agreed. The one I bought today is the one all the way to the left.
I am going to use the hood on the '56 PK. The reason is because it has the Briggs cut outs, this way I can replace that Wisconsin with rotted off fins with a more common Briggs.
The plow, I can make the lift linkages without a problem and I will be able to use it.
With the prices he had, I probably should have asked him about the three point stuff; oh well, to late now.