Sorry for the lack of updates lately. Got the tractor in a drivable condition, though it still needs work before I can put it all together and call it done.

This is what the clutch and clutch spring look like with the new engine: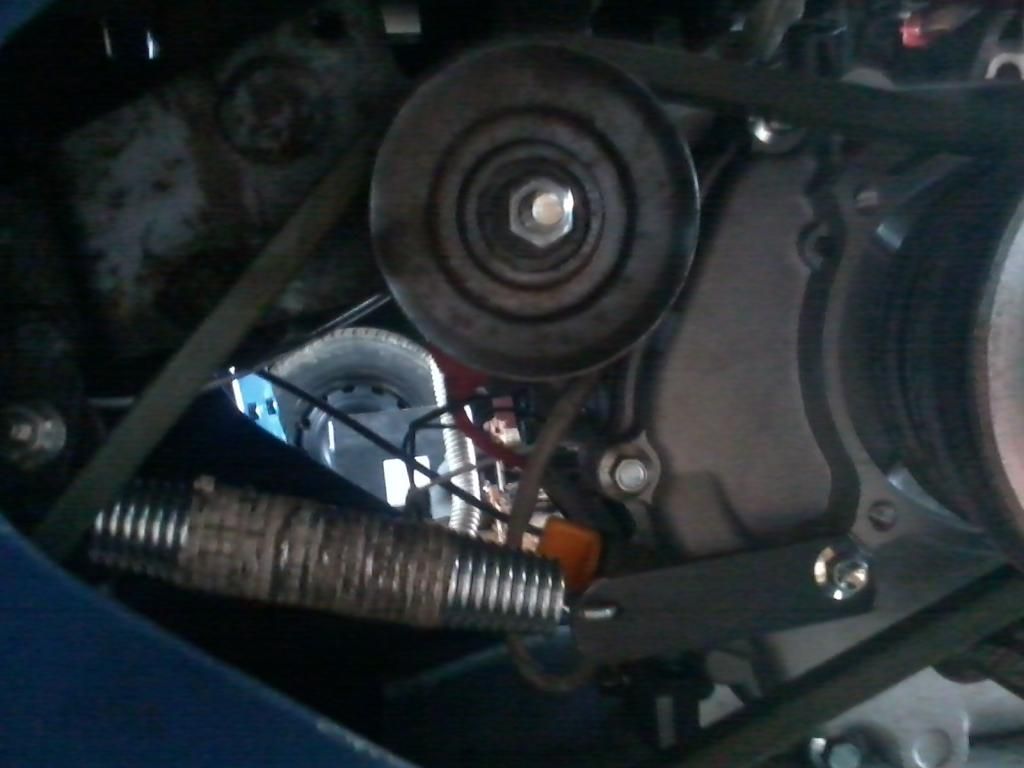 The modified clutch bracket and linkage (Note the new pivot hole on the clutch bracket):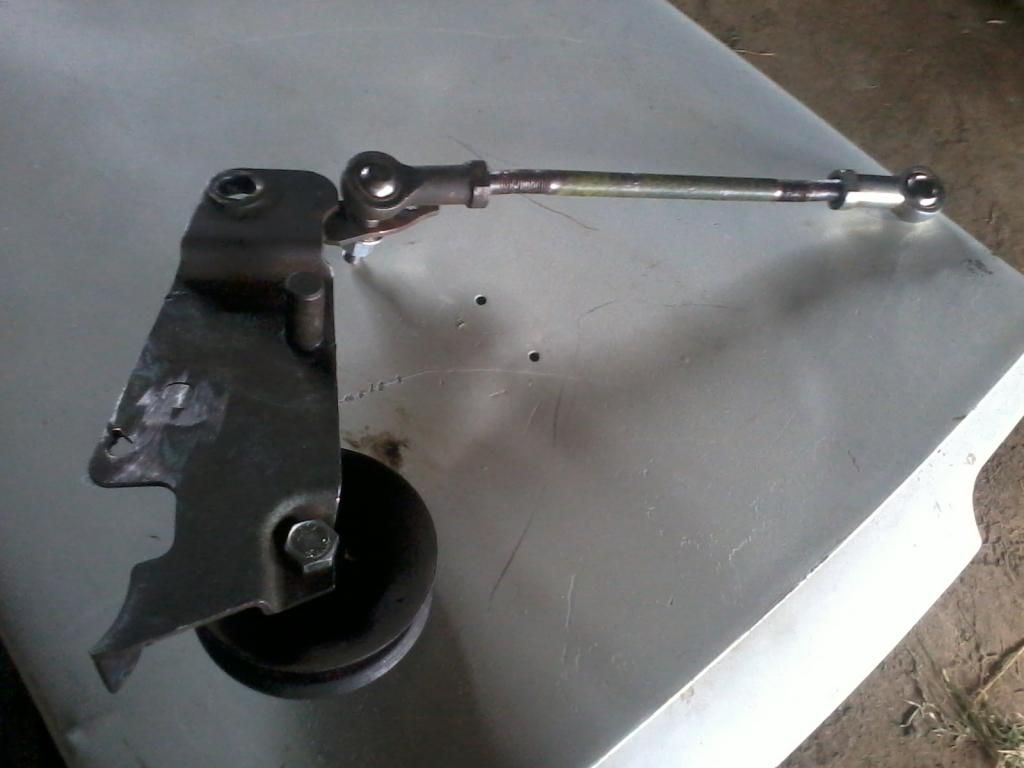 A side view of the clutch bracket, showing how it needs to be bent at the bottom to allow the spring to clear the drive belt: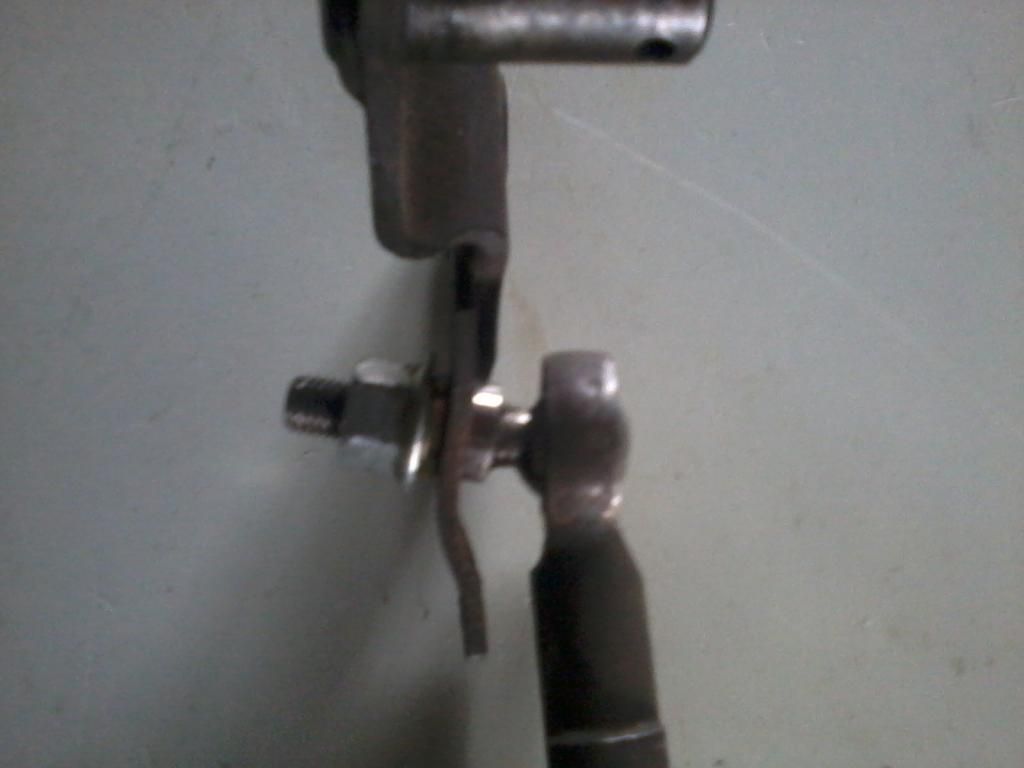 I cut the throttle lever that came with the engine, so I was left with the lever portion that connected to the governor spring. It is hard to see, but on the right side of the picture there are vice grips clamped to a piece of angle iron. The angle iron was bolted to an existing tab on the engine, and the vice grips are clamped to the throttle cable. I will make a proper clamp later on.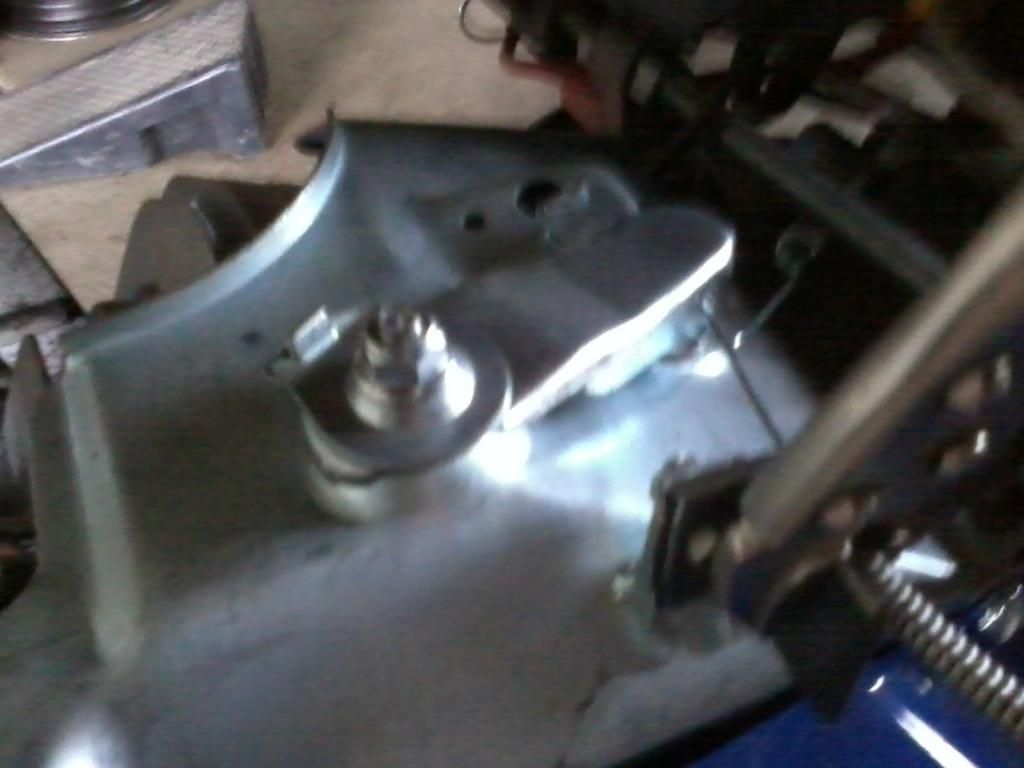 A better shot of the angle iron: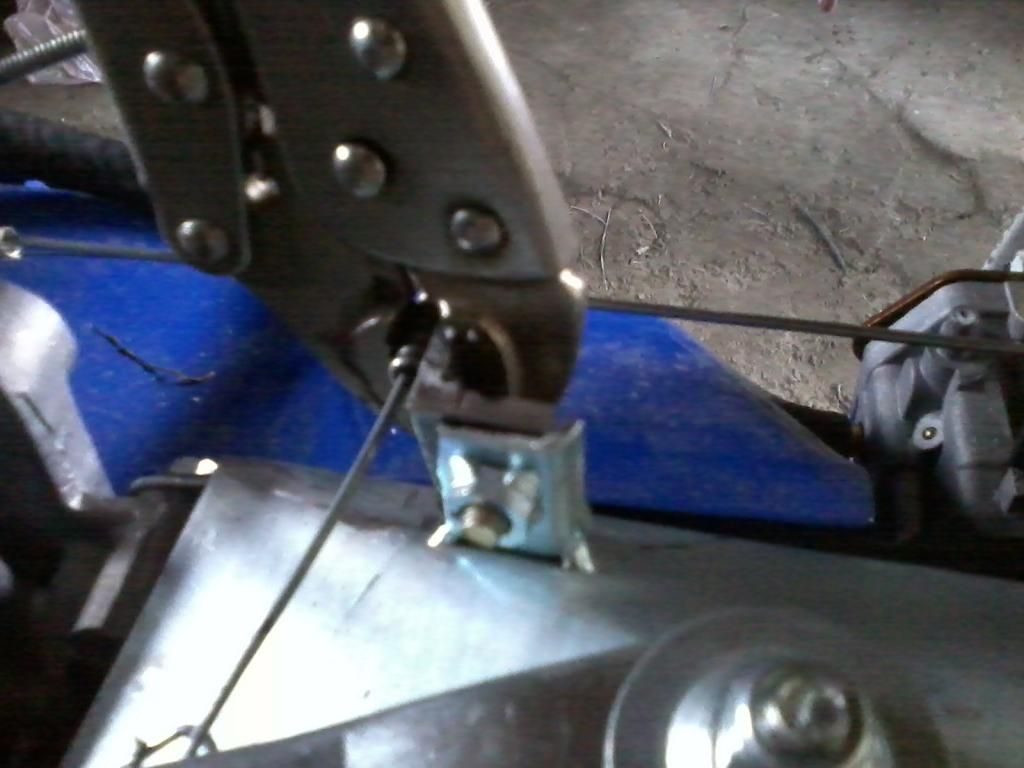 The choke lever also needed to be modified, as it was not designed for a remote choke lever, and also hit the grill.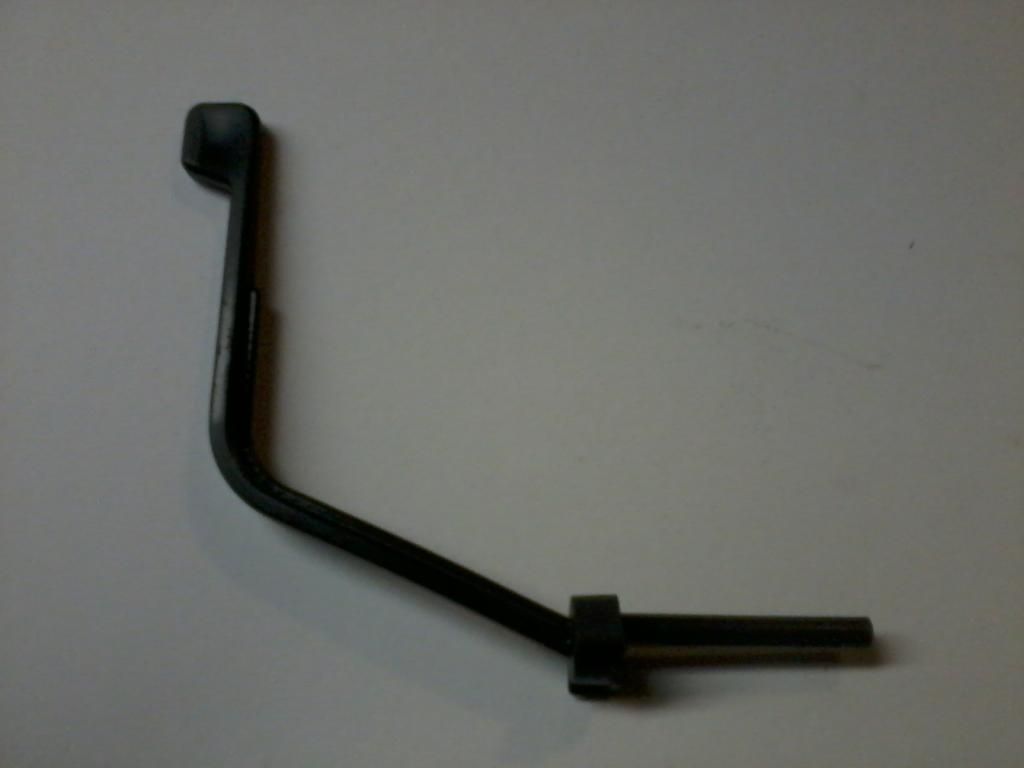 I cut the lever off the choke pivot assembly, leaving me with a base to build a remote connection: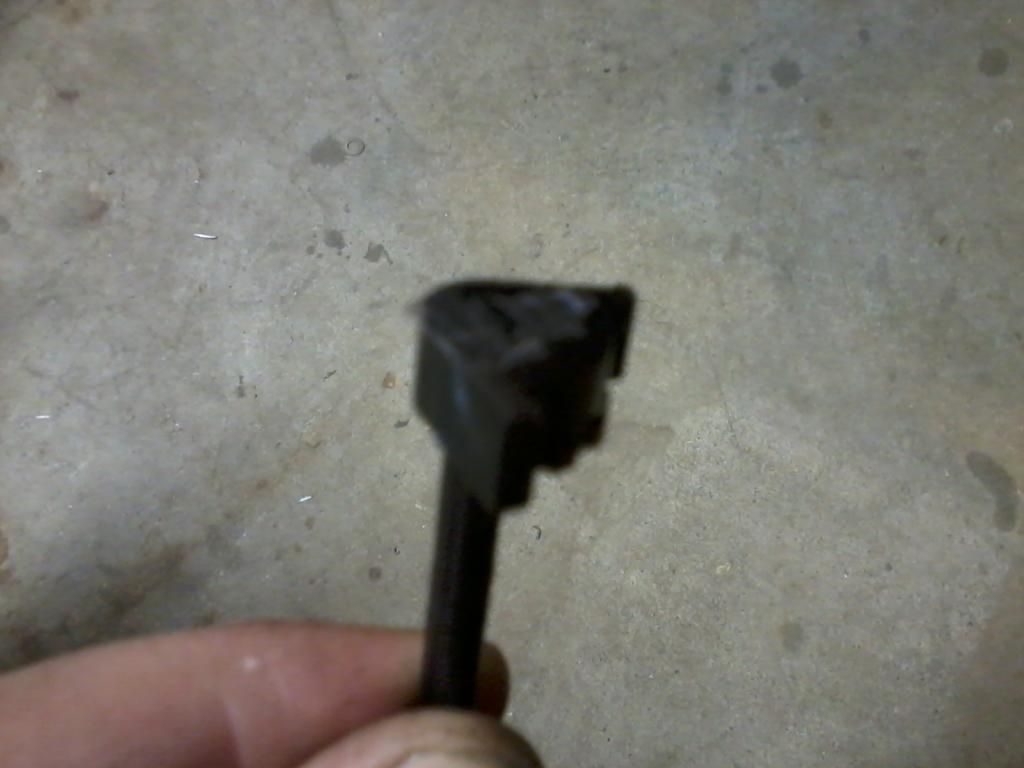 I then reused a portion of the cut lever to build a small tab extending from the base. A hole was drilled in the end to attach a choke cable to: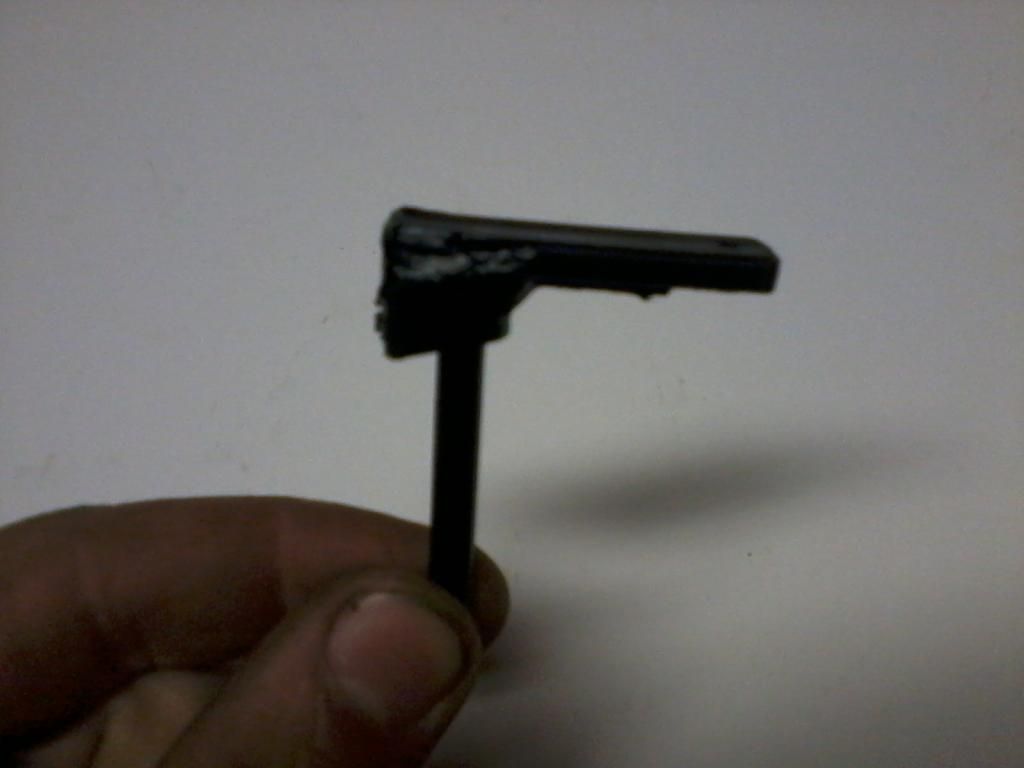 More updates will come soon, including a shot of the clutch pivot welded to the battery tray
.