About a week ago I listed two Craftsman, a Homelite, and an Allis Chalmers chainsaws on craigslist; just to see what would happen I said that I would be willing to trade for a smaller Stihl saw. HERE is some backstory about why I wanted a smaller saw. A couple hours ago a guy called and said he had an 011 he would trade for the Allis Chalmers, he said it needed a carb cleaning. I looked up the specs quick and called back, told him I would trade. I figured that the saw would be good for what I wanted, and even if not I could probably get more for the Stihl then the AC.
An hour later he was in my driveway. The saw is an 011AV with a 16" bar.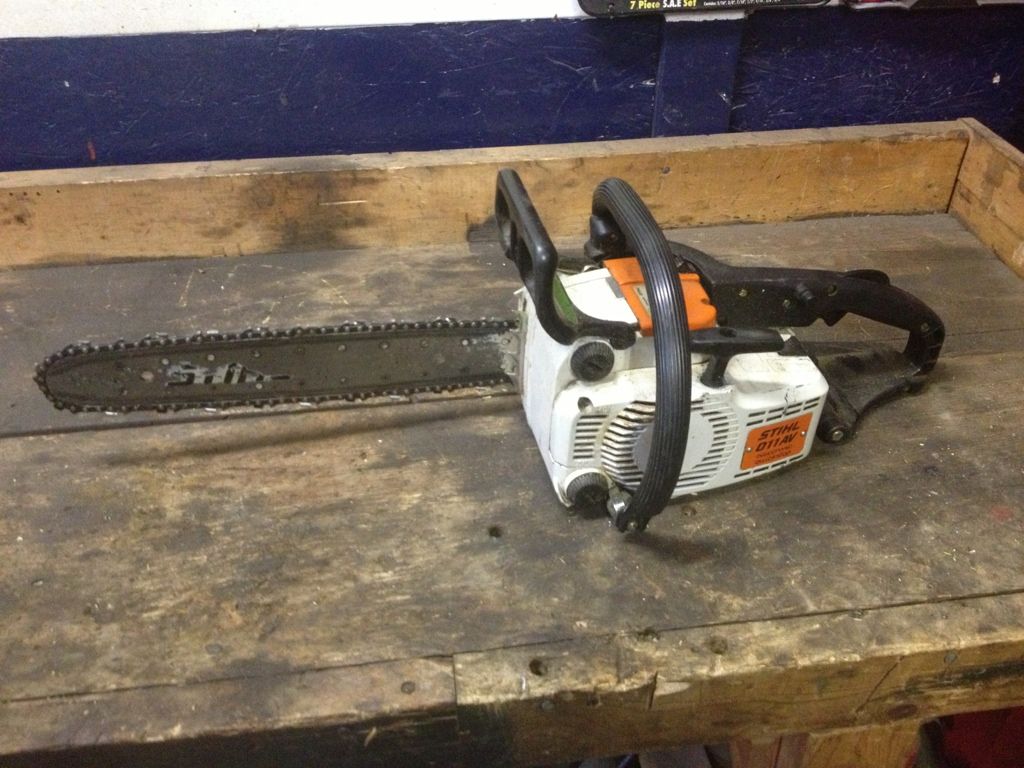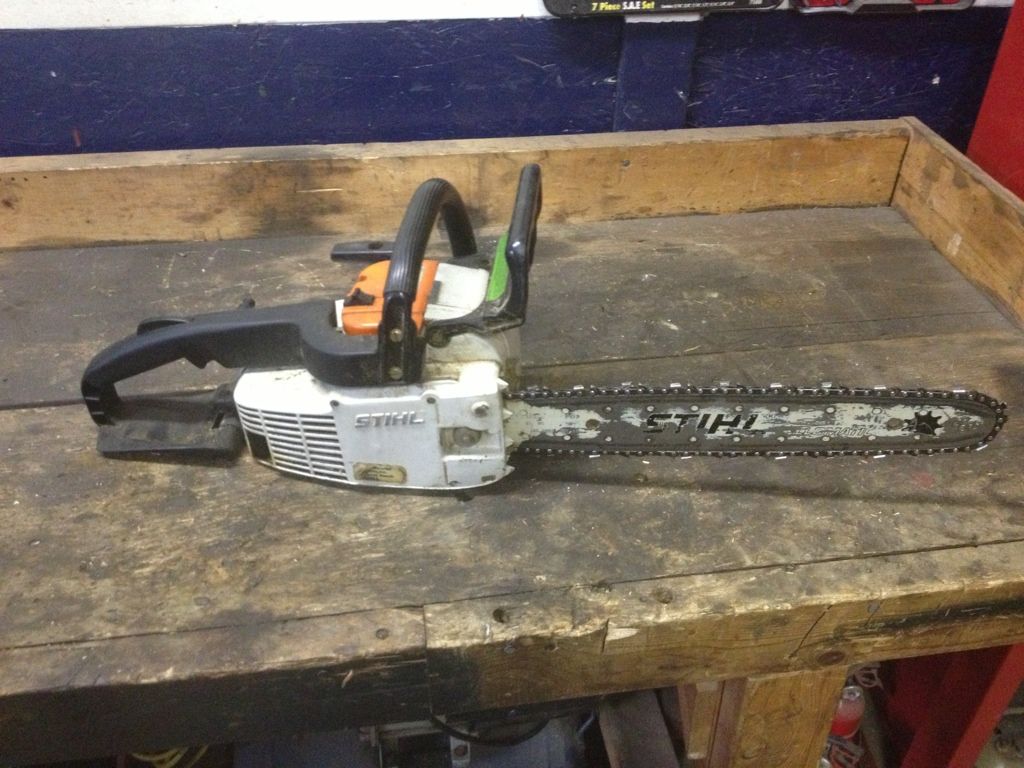 This is the saw I traded for it.