I forgot to say that I have checked the belt routing and from what I've seen in the book and in some posts it is on the correct way. Thanks. Roger.
Roger, I believe you missed something.
The belt should go over the idler pulley on the tiller. Like this: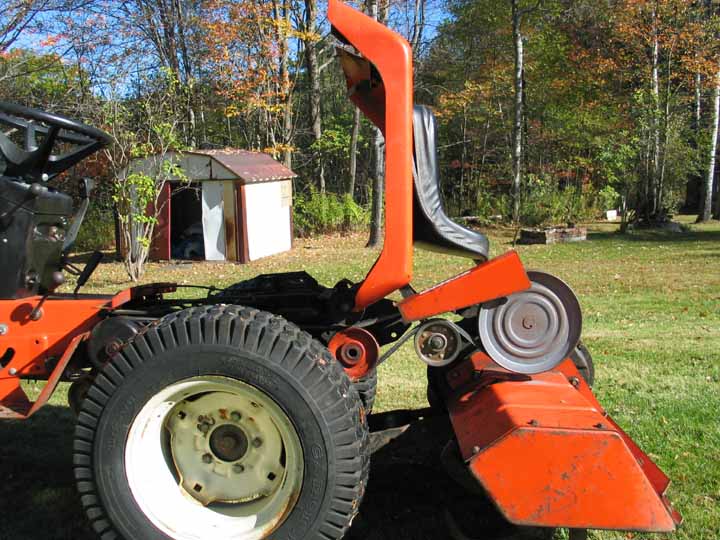 Also, you will need to install your belt stops and adjust them correctly so the belt will stop when you disengage the tiller clutch.