First off, HERE is some back story about my '64 PK. About two months ago Neighbor Herby told me that Tessie and Bob (Tessie's husband) had a belly mower, and a tow behind mower. Since the deck shells are the same, Bob swapped all of the brackets from the belly mower onto the tow behind mower when the original belly mower rotted out. Herby then told me that the engine, and all of the brackets should still be in the barn!
Last week, Tessie's niece and her (the niece's) husband where cleaning out the barn so I printed out a picture (attached below) and gave it to them. I made sure that they knew what they where looking for, since I would be to busy to help them for a while.
Today, I went over to Neighbor Herby's house to talk to him, when I was called over to the barn. I went inside and there sat the engine and mounting brackets under a work bench! I have walked past that work bench a countless number of times, but since the room was packed with stuff I had never noticed it before.
There is not much to it, very simple design!
Here it is in the disengaged position. To engage you pull the lever towards the back to remove tension on the lock, flip the lock and the entire engine slides forward to put tension on the belt.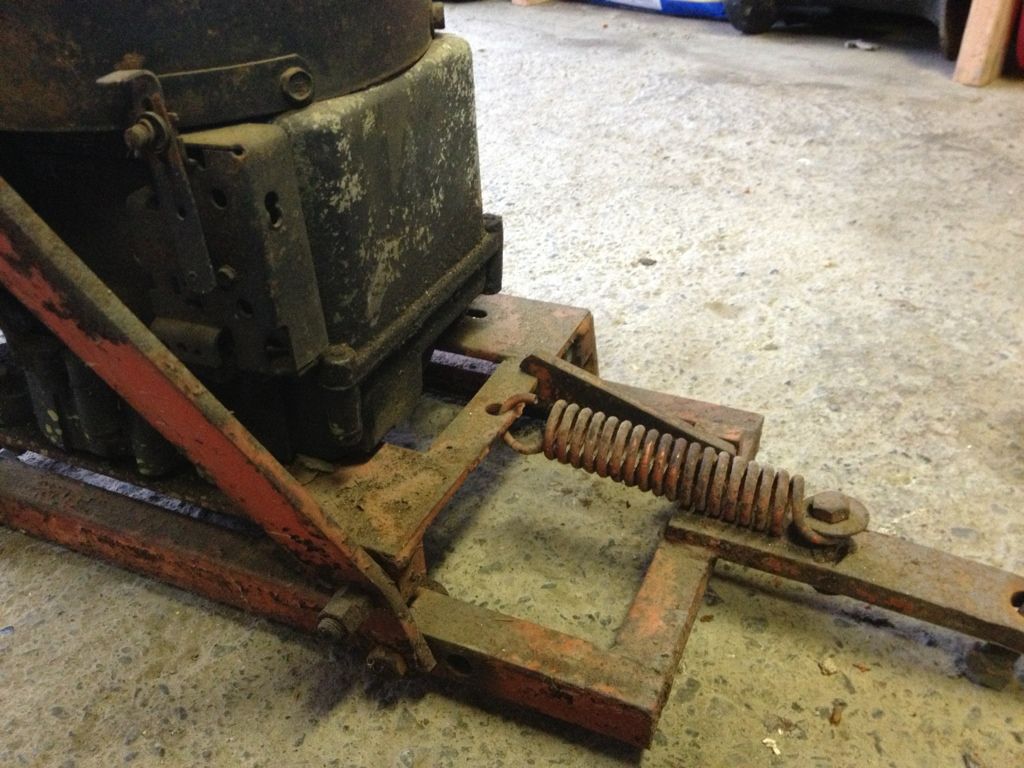 Here is an engaged picture.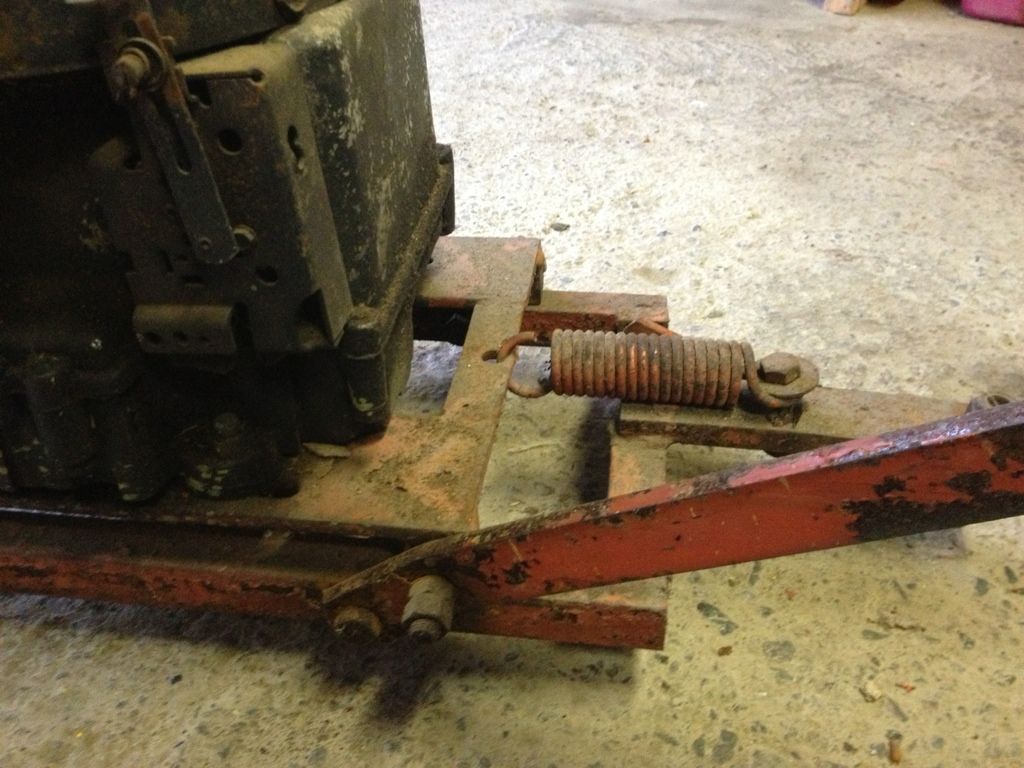 I have not had much time to look over the engine, but it is not seized; although, it is very hard to turn. I hope I will get a chance to look at it more tomorrow.
The three in the attached picture are the only ones that I personally have ever heard of. This one is now number four.
Edited by Ryan313, April 16, 2013 - 10:05 PM.