.
.
EPIC FAIL OF THE YEAR!!! (And 2013 has really only just begun!)
So, I was loading the back half of my Bolens Estate Keeper (See, this is still Bolens related!!!) back into my truck after having power washed it all off (See here for more info: http://gardentractor...ation/?p=304100) when I slipped (probably on all of the soapy wetness from the car wash stall) and lost my grip on the EK-10 rolling chassis (basically...) I figured it wouldn't make it too far in the bed of my truck before I could climb into it to grab a hold of it and steer it into the corner where I wanted to bungee cord it into place. But, I was wrong and it went rolling right square into the back window of my truck. Needless to say, what do you think happened when this part: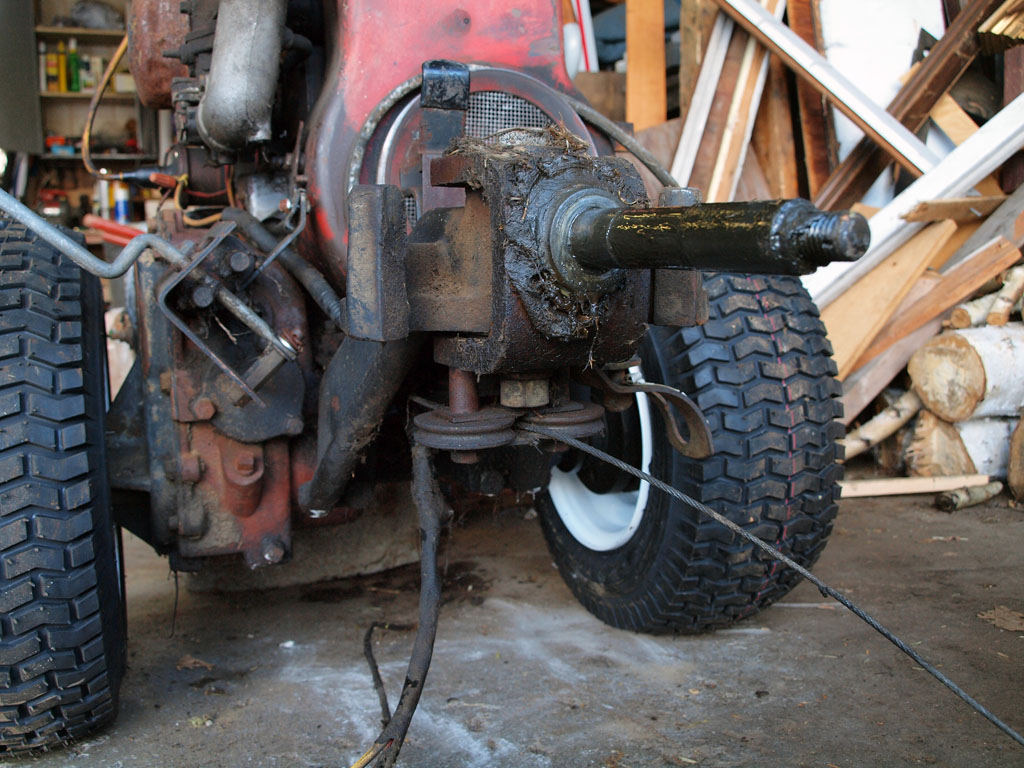 ...met my rear window? Poor thing didn't stand a chance: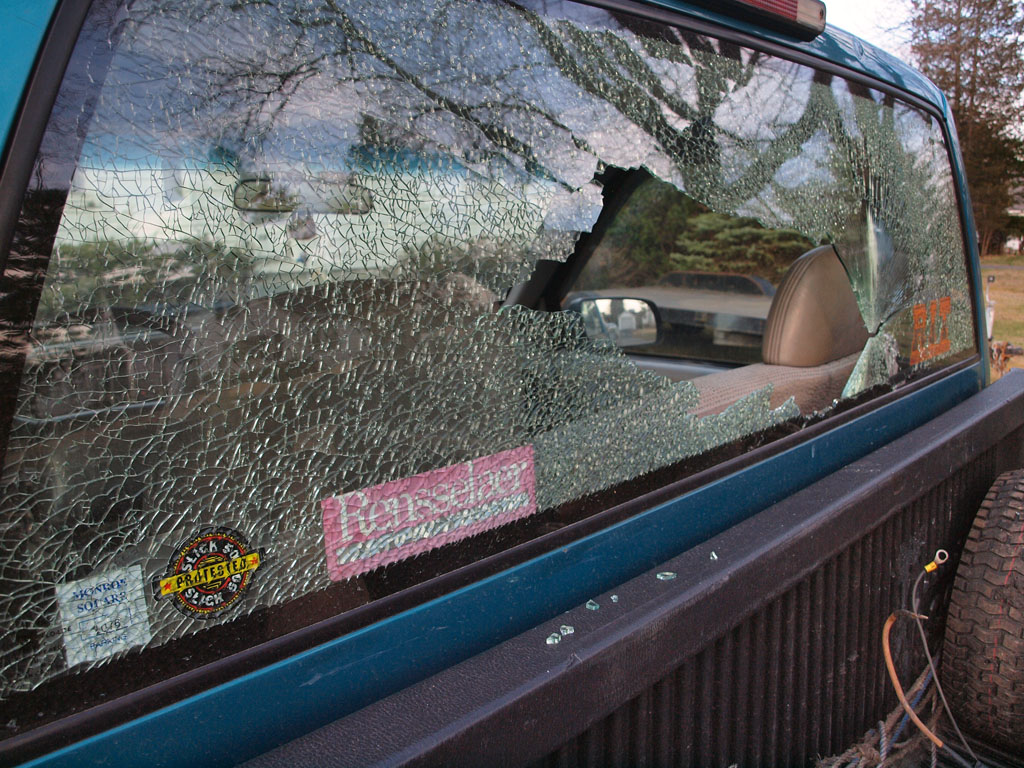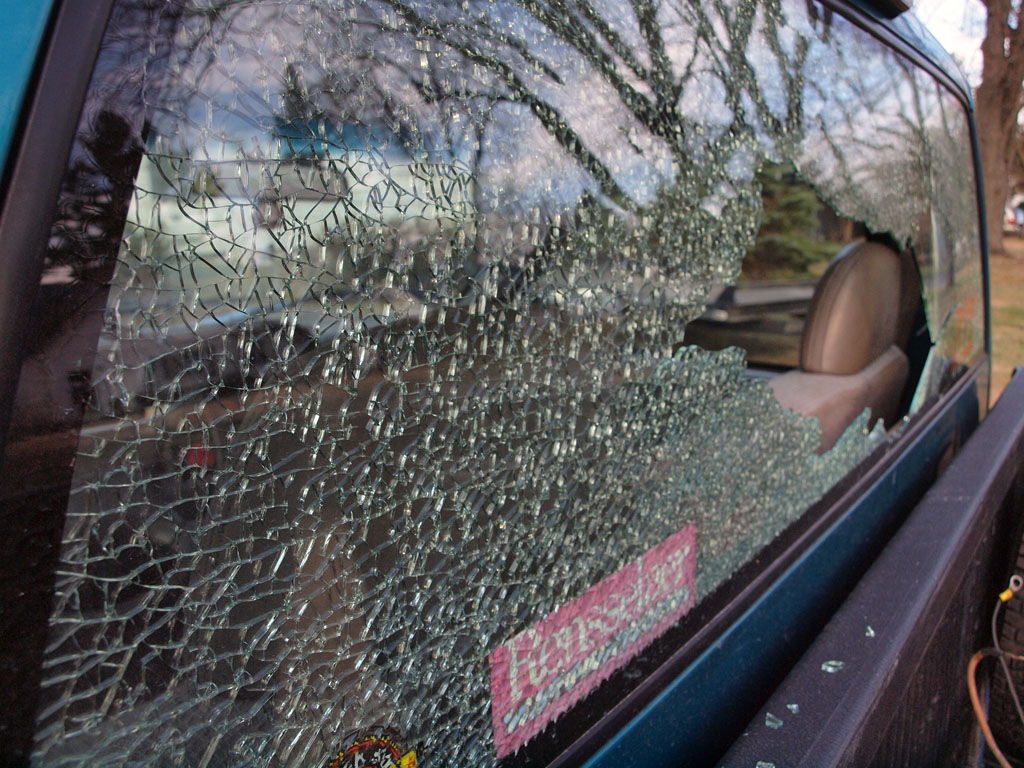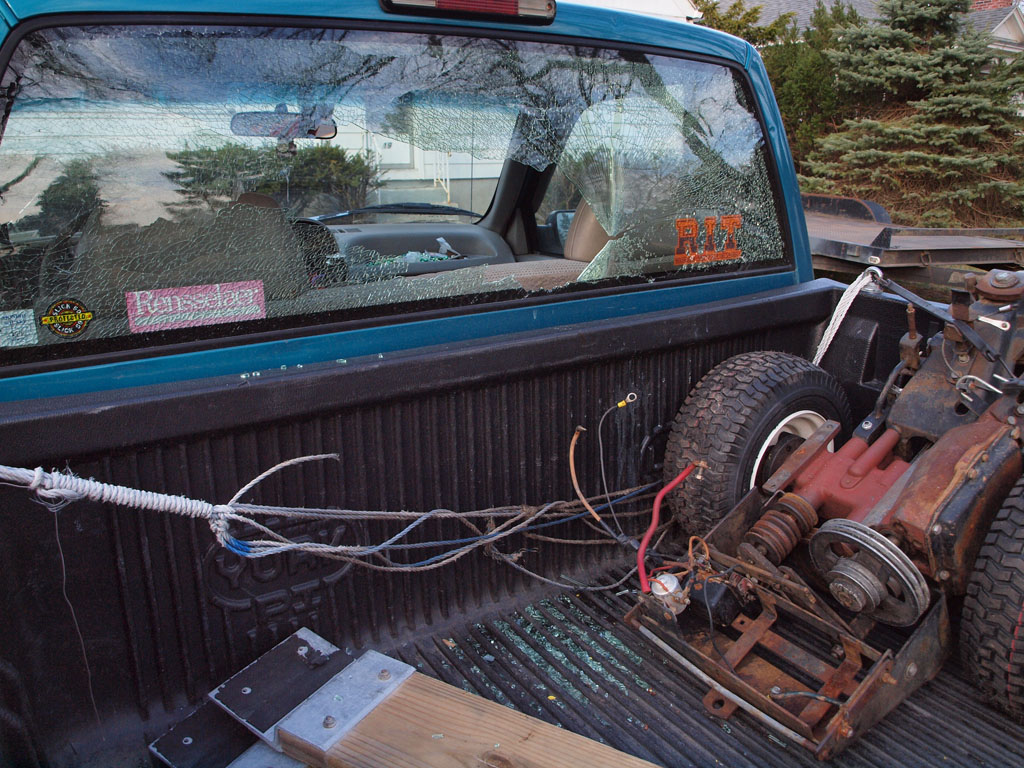 Yeah, I feel pretty much like a danged fool. Plus, I don't have glass coverage on my truck, so that's money coming out of my Bolens Restoration Fund to fix the window on my truck. Plus, "safety glass" just makes a damned mess that is a pain in the @$$ to try and clean up. Hopefully going to try and get an appointment later this week to have all of the glass replaced in my truck. I already needed a new windscreen as I have a 6 inch crack in it running up from the lower driver's side. Not sure where it came from; probably started from a stone chip or something. But I had been putting off fixing that for some time. Now that my rear window is non-existent, I figure that is as good as time as any to replace both of them. I just wish I hadn't cost myself another few hundred dollars in damages to my truck because of my own stupidity! GRRR!!!
Why does bad sh1% always keep happening to me?!?!
Edited by MailmAn, April 09, 2013 - 10:56 PM.