I will start by saying I've had this tractor for close to a year and not gotten much done, so this maybe a long drawn out thread
So, bought this tractor last year from member on MTF who started restore, then lost interest. I paid $40 for a painted frame and a few boxes of parts. I've painted a few small parts over winter, but has been too cold for me to do much work. At this point, it's mostly clean up and paint so until we get warmer weather, my painting is limited so progress is limited. Would like to have it running for grass season as my plan is to use it for grass cutting, but doubt it will be done. This isn't a show piece restore, I'm just wanting to get it looking decent and back together.
The SSI is burnt out so I will be doing an Ed Stoller battery-coil conversion on it once together.
Here it was when I brought it home, pushed around on wheeled cart.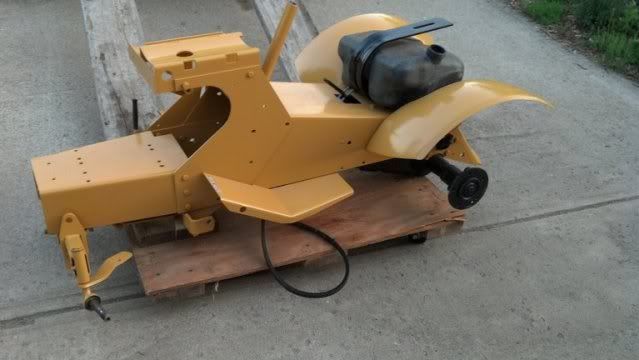 Got some 50-60* weather today, pull her out and did some work. Engine and tins ready for paint.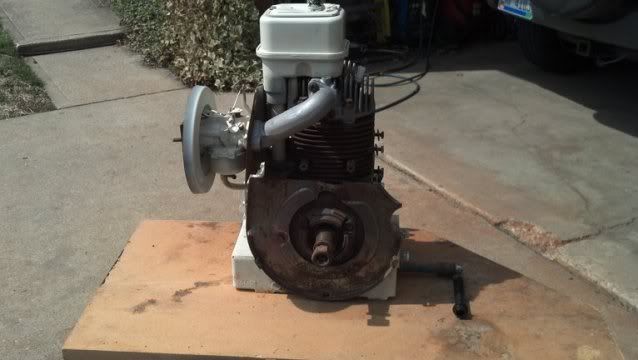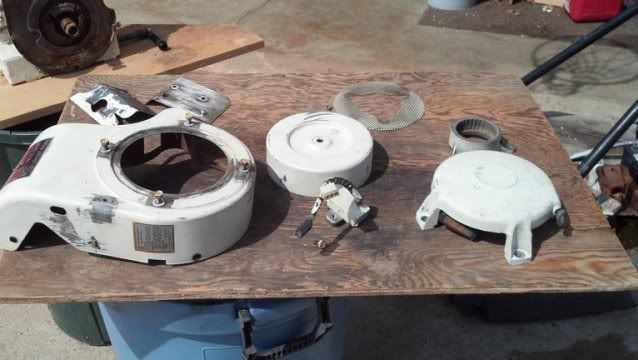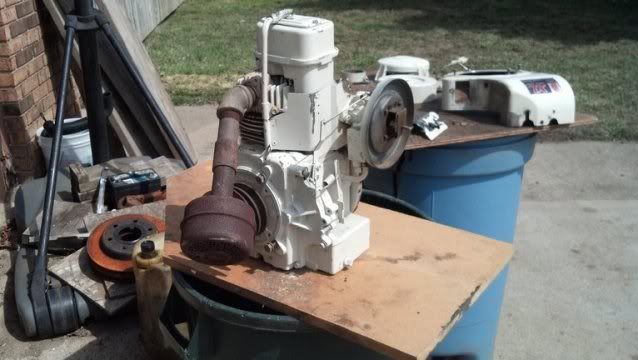 Sanded and primed some rough spots, then shot with Rustoleum Gloss white. I know it's not factory colors, but just wanted to go with bright white on this one since it's not a factory restore.
Threw the wheels on it, this tractor was re-painted at one time so wheel and dash are yellow, they will be changed to white eventually. Also laid the grill, dash and tins on it. Got painted tie rods on and tightened down.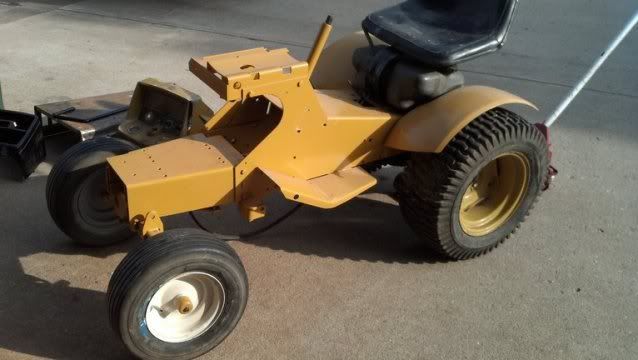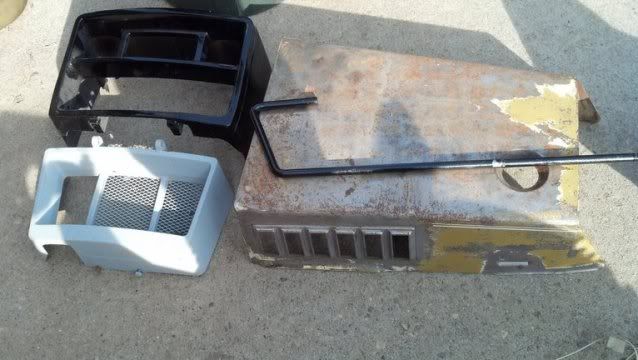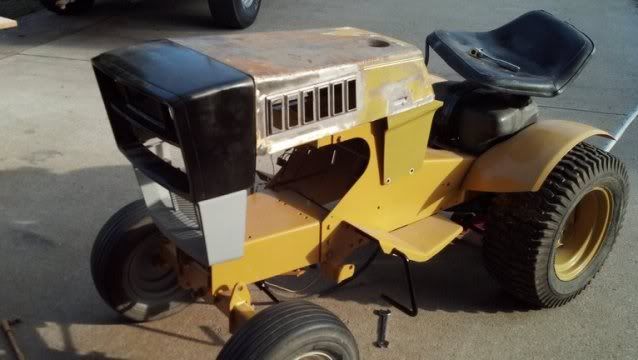 So, just some teasers. maybe a few days or few months before I get back on it.... keep ya'll in suspense