Some may remember that after I made the wheels (HERE) for my my trailer, one tire was hitting the side of the trailer since these tires are wider then the ones that where on it before. I do not use it much, if any, in the winter so I put it off until warmer weather. Warmer weather is here and I have been using it quite a bit lately, so I decided to fix it.
I used my grinder and made a cut in one leg of the angle iron, then I cut halfway through the other leg so I could bend it without heat, I am out of acetylene.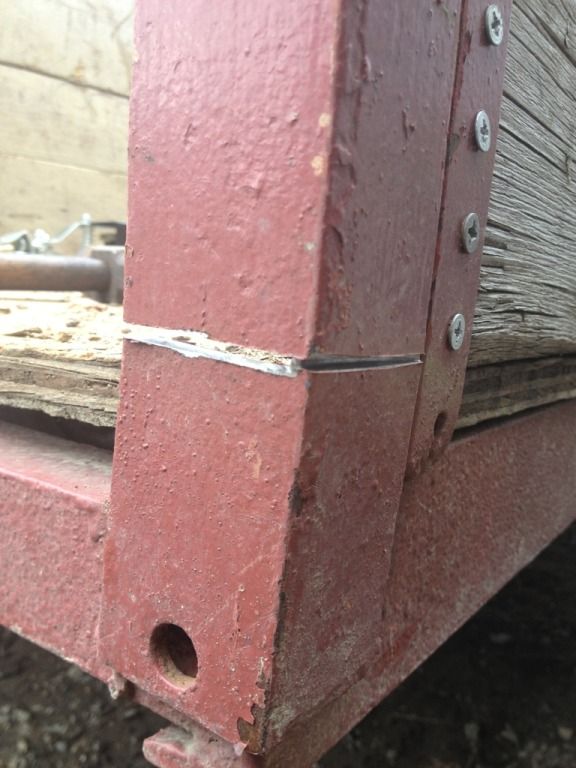 Once they where bent in, I made a small bevel and welded the cuts back in. Under the fresh welds, you can see the welds I made when I built the trailer; the welds from today are not my best, and have a lot of undercut, bu I have come a long way!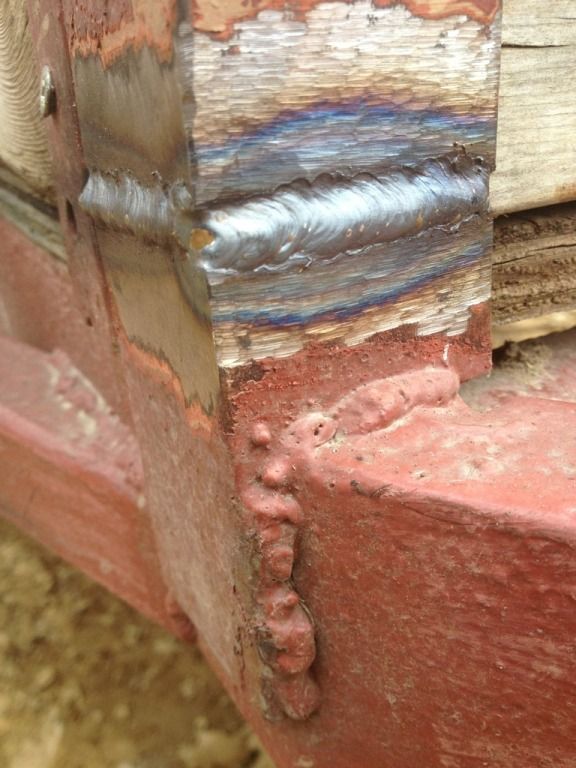 The side now clears the tire. I thought that the sidewall of the tire would have been worn down, but there was actually a good size groove in the wooden side of the trailer instead! The pressure on the side of the tire put a good amount of wear on the bearings, but I was able to tighten them up no problem.
Here is a picture from last summer, for those who may not know what the trailer looks like.