My Dad bought this new about 5 years ago, when the GT collection really started to grow. It has been holding up well, other then a large rip from when it blew over one time. This winter, the frame took a beating with the heavy snow storms. The main cover that goes over top became very loose and needed to be readjusted, and one side was beginning to fold under.
The first thing I did was take out all of the tires that where in there, one tractor, and my sister's go-cart. It is those blasted tires that causes my tractors to sit outside! I then took off all of the tarps.

Here is one of the pieces that buckled, all four of these on the one side did this.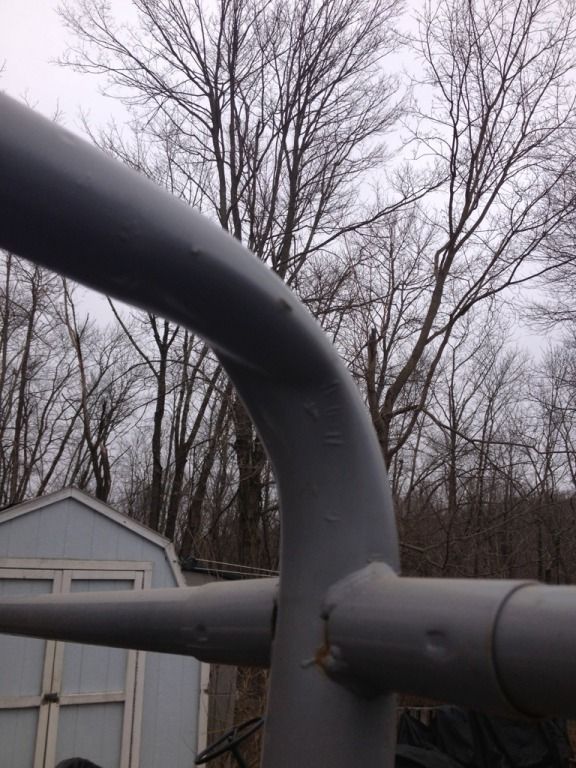 Earlier today I picked up 8 exhaust clamps, and a piece of angle iron. I bent the buckled pieces back to original the best I could, and made a support bracket.
After I had made two brackets, it started to snow; I did not want my welder out getting wet so I packed up and stopped there. I came in an hour ago and the snow has only picked up; although, it is not sticking to anything. I am not sure if I will be able to finish today, I might have to wait until tomorrow.