The biggest problem with my HF sandblaster is that it was way to hard to see inside. Most probably would have stuck a battery operated light to the inside, but I took a different approach.
The other day, I bought this $6 desk lamp from Wall Mart. For $8 I could have gotten one with a metal shade (this one is plastic), but this one would fit my needs better.
The first thing I did was remove the base, I don't need it.
I used my reciprocating saw to cut a hole in the top of the cabinet that the light could go into. I could have done a better job with a jigsaw; although, other then a few spots it is accurate to an 1/8 of an inch.
The hole is 1/2" smaller in diameter then the largest part of the lamp, this lets the lamp seat into the hole nicely. I put the light in, and I have to use string to hold it in place. I then put caulk around the edge; I put quite a bit, as it is the only thing that holds the lamp in place.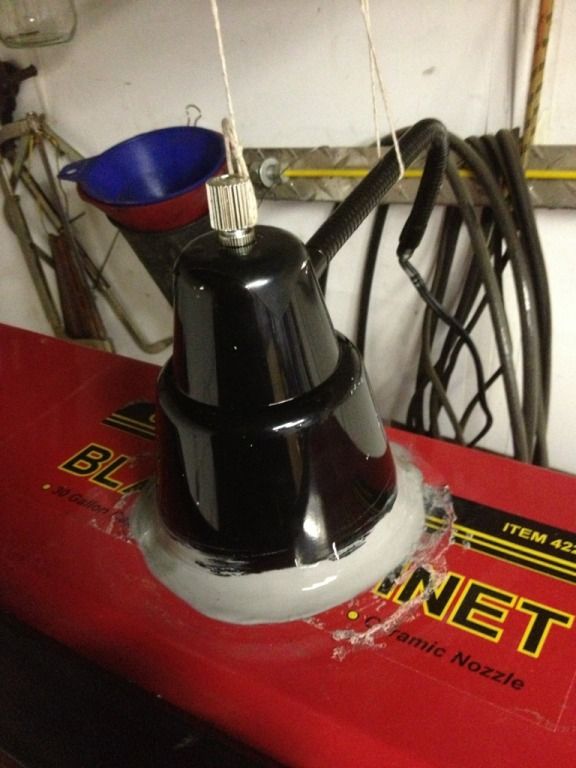 Here is a picture with the light off.
The first time I turned the light on, I almost fell to the floor!
I wanted to share, as everybody with this blaster says it is too dark. Hopefully this will spark some ideas for other members!