Just signed in and looking forward to participating. About 5 years ago I bought a Case 446 and a 448, both 1980 vintage. I've been using them like borrowed mules, but they have the normal problems, so this winter I got to work on them. Have one photo of the 448 with 3 pt. lift: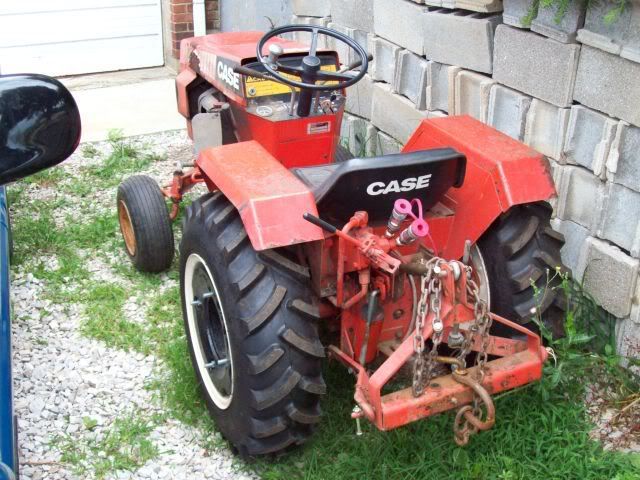 That one came with a mower deck, 54" front blade, and a rear tiller. The 446 came with a blade and a deck only, but I have since acquired a pile of other stuff. I built a sleeve hitch for the 446, bought a Brinly 10" plow, and have plowed our 3 gardens for several years with it. Bought a couple sections of Brinly disks and made a 2-gang with added weights. Also have Brinly cultivator, yard cart, built a potato plow, found a pair of disc hillers to ridge potatoes, and working on many other things.
I've done extensive repairs to the 2 tractors this winter, and some sandblast and repaint on the 448. Both Onan's are running great now. Hope to have all the work finished by garden season coming up!