On your other thread you mentioned trouble getting used to the speed of your blade, im guessing rear blade? I have put about 100 hours on my Ford and am just getting to the point where I think I have the hang of it. I'm hoping since both of our tractors are Japanese they will be simular?
Mine has a control that speeds up and slows down the speed of the lift. Hope yours is simular. The knob behind the PTO shifter can be turned to slow the lift and I found by slowing it I had better control of the blade depth. It has a rabbit clockwise and turtle counter clockwise. I may speed it up as I get more used to it but have it set slow now.
On mine if the lever is set right off the hump in the fender it just skims over the gravel( like you see in the picture. See that knob sitting all cat e wampus, it is siezed and should be set to control the depth(depth stop) . I need to get it fixed.
I have 1/4 mile of gravel lane shared by me and on neighbor (private maintainence Dead End) neither of us wants to buy a lot of gravel.
EDIT: I said I had a100 hrs on the tractor, That's wrong! I hsve put 62 hrs on it since I got it in September.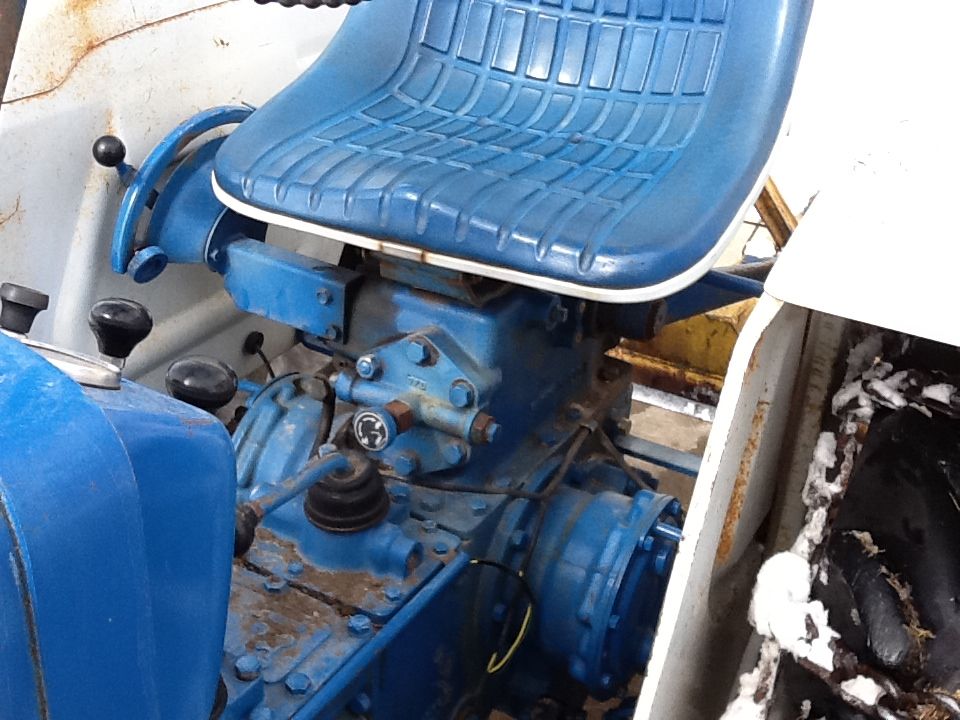 Edited by JD DANNELS, February 22, 2013 - 04:38 PM.