Last summer, when driving the 312-8 through the woods to mow behind the ponds at Tesie's, I saw this tree. Last week I finally took a picture of it to see what you guys thought.
At the top it looks like a white birch, and at the bottom it is something else. I don't know what the bark on the bottom half is; I would have taken a picture of the bark on the lower half, but as you can see it is on a slope, I did not want to slip on the snow into the water.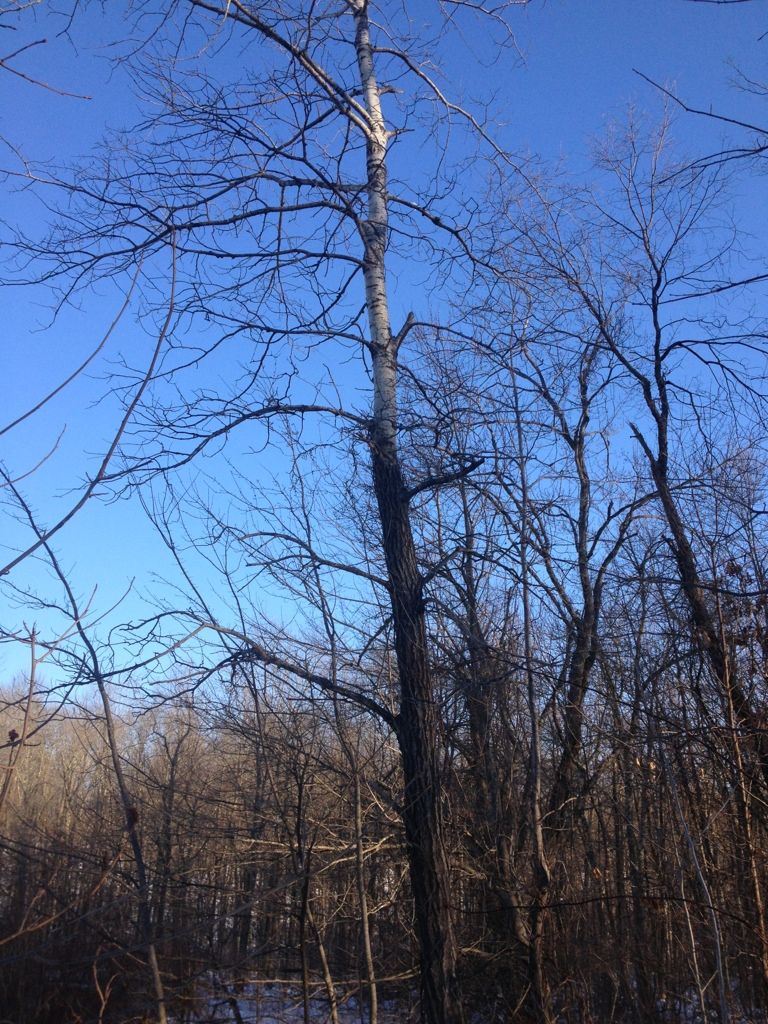 Any of you tree experts out there know what I am looking at?