Here is the herd...........each one has its own cart now...........lol The 80 will probably wind up behind the 400 and the 22 will wind up behind the 430 but was having hitch issues today so I just put them where they would fit for the moment. Someone mentioned that the 430 was heavier than the ones being built now.......well THAT 400 outweighs the 430. There is just over 200 pounds on each rear wheel including what is inside the tire and another 240 hanging on the front bumper...........that is one SERIOUS plow machine! That 20HPMagnum knows it will tote the mail when in the field. When it is running right, it will keep up with any of the 430's.................this one included!
The 430 needs some cosmetic help and a muffler but that will come in due time. I bought it to WORK not ride on a trailer and look pretty. I also got another Brinly 3pt Plow with it. I will be blasting it and painting it to match the one that I did last year. Now if I could get this community garden off and running I could get plenty of seat time on all three machines.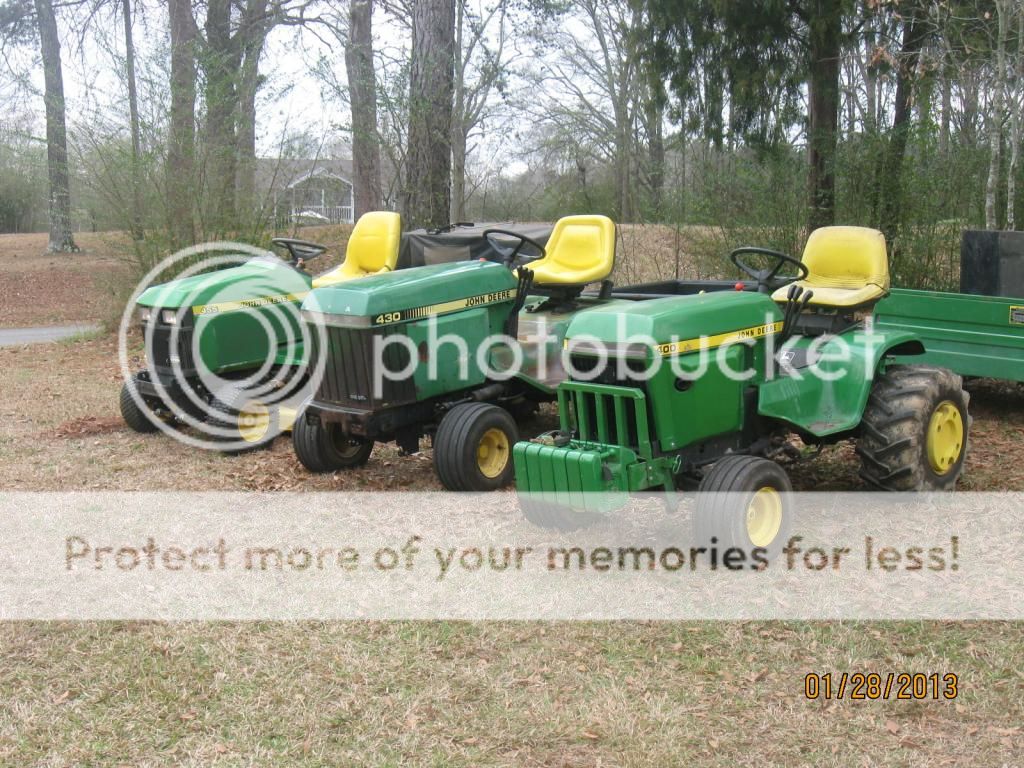 Here is a link to the entire album..... http://s751.beta.pho...loKidd/library/
Edited by Robert Webb, January 28, 2013 - 08:11 PM.