Going along with the other snow plow thread, I guess I will post my build from last winter. After getting my 16/6, I knew I wanted a plow of some sort. I had a craftsman blade with no mount, bought a Harbor Freight 2K winch for $49 and have a friend who works at a steel distributor so I got my steel for her cost.
So I got to work and designed system for what I thought would be the best for me, I wanted a mule mount for the winch and for some reason had in my head I only wanted a single arm from mount to blade. Off I went with my tape measure, sharpie, grinder and my Harbor Freight mig 151 flux welder.
Below is the results. I was overall very happy with how it came out.
I would've changed though if I did it over, make the winch mount higher and removeable just for more options to lift things with just winch, removeable so I could open hood or whatever. Also I found I had to have extra arms on side of single mount do to lateral forces when pushing, would've designed with a V mount from the beginning.
So here is a few pics of mule mount for the winch. Made it from some angle and just welded all up.
Tools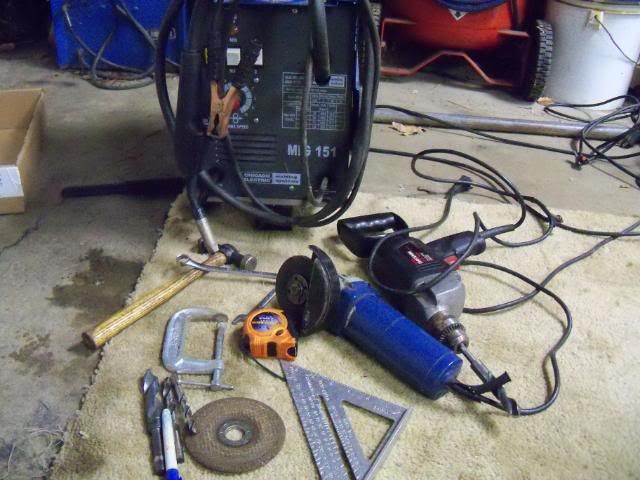 materials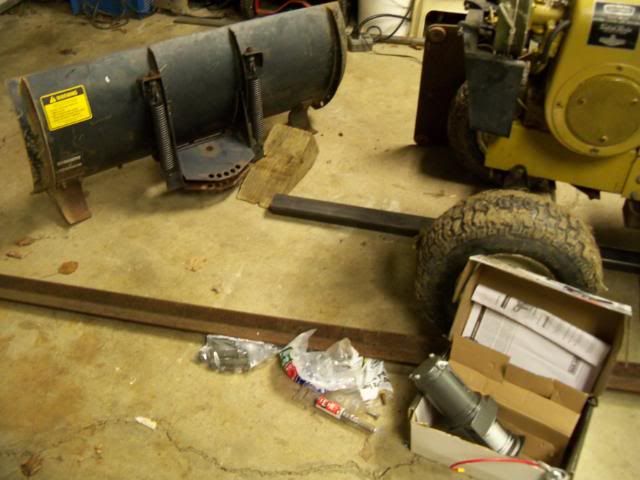 mount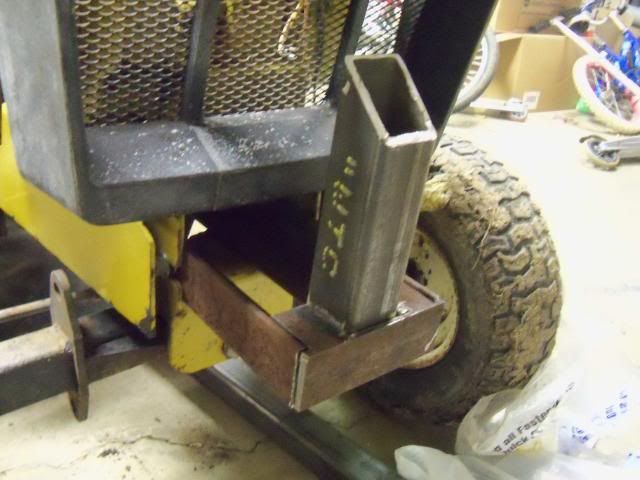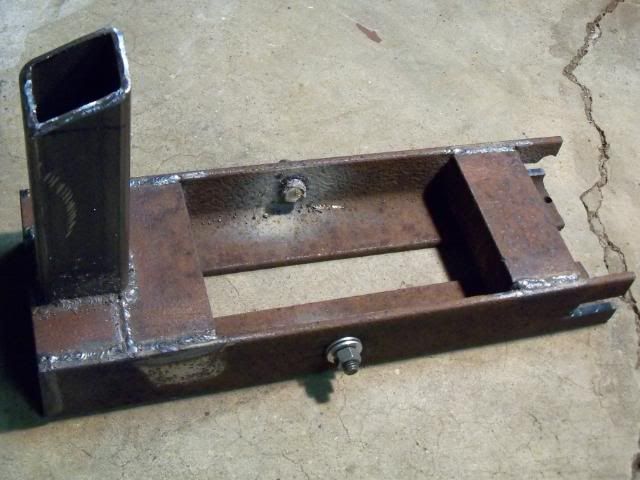 lower plate for arm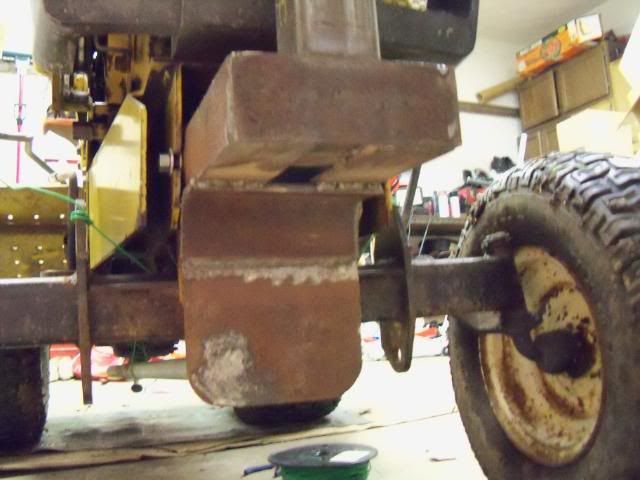 winch mocked up
Edited by TAHOE, January 14, 2013 - 10:40 AM.