Today, neighbor Dave gave me his old wood stove! It even came complete with ash and a half burnt log! I knew he had a big one, but I did not know he had another! He got it from his friend who had it in his living room 20 years ago. Dave put it into his basement, it was only big enough to heat the basement and the floor upstairs. Five years ago when he bought the big one he has now, he unhooked the little one.
The thing that made me want a woodstove in the garage, was seeing the pot-belly stove my uncle Kevin has in his garage. He knew it made me want one, and he started to keep his eye out for one for my garage. There where a few on craigslist but they where always gone by the time either of us could contact the seller. Today when he came to pick up the
bench grinder stand
I made him, he saw the little stove; I had not told him I got one.
He hangs drywall and on one jobsite a bunch of limestone got thrown away; he stopped them and took it. I don't remember what he called it but it is in big slabs. He is also going to help me install it! When he does, he is going to bring the limestone so we can put it on the surrounding walls. I don't know when it is going to be put in, but I hope it will be done before I have to sit inside... wishing it was warm in the garage.
The only pictures are the ones that Dave sent me. I will take more tomorrow.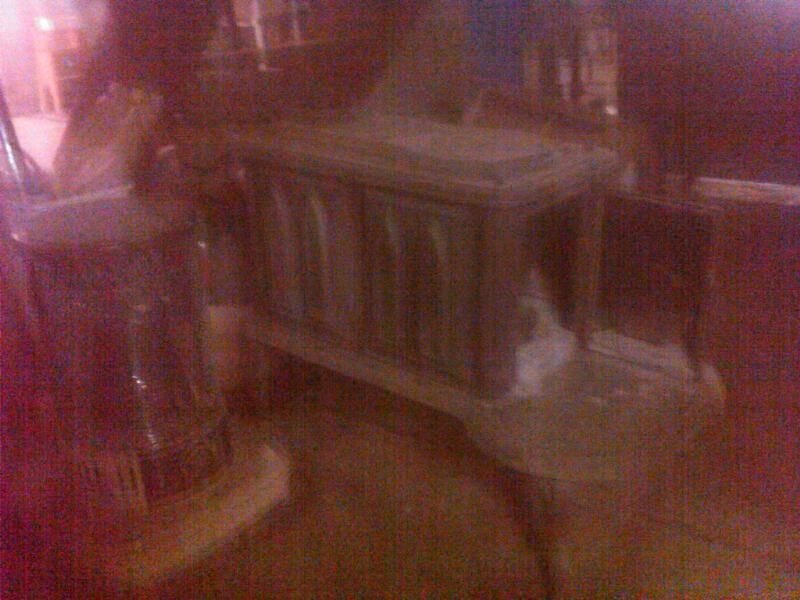 Edited by Ryan313, December 16, 2012 - 02:00 PM.