Last weekend, I was at my Uncle's house and most of the time I was there was spent in his garage with either him or my cousin. One of the things my cousin and I did was replace the power cord on his bench grinder. My uncle mentioned that he wish he had a stand for it, and of course I offered to make him one.
Yesterday, I bent up the part the grinder will sit in. I used some T-bar that I had. I just cut some notches and bent it, then welded the one corner closed. I also burnt two square holes in a wheel. I used this wheel because it had a bent edge. It was on one of my brother's demolition cars, that is how it got bent and also why it is painted the ridiculous colors.
This morning, I finished it up. I had to cut, notch, grind, square, then weld in the tubing I used to connect the wheel with the grinder base.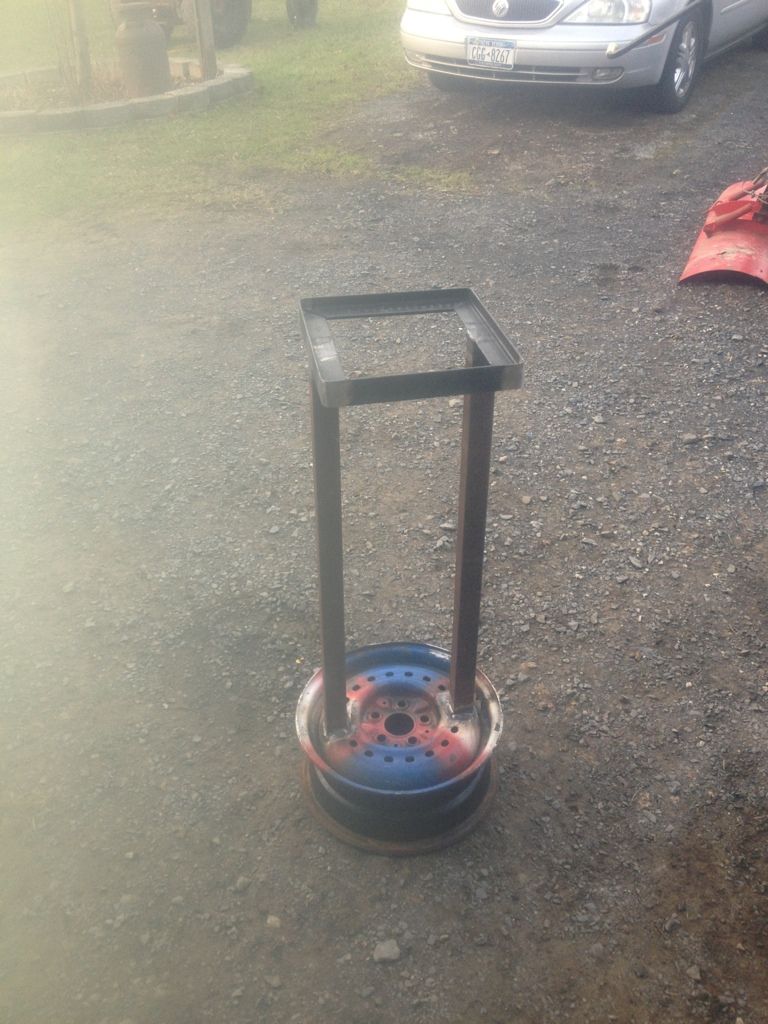 I refused to tell him how I was going to do it, I told him to wait and see. He picked it up today, and he was very happy with it! He was most inpressed with the square on the top, even though it is not very square... He could not even tell what corner I had welded, I had to point it out to him.
I would have painted it, but it is to cold to spray paint it; I would have to bring it inside between coats to dry. I could have done it with a brush, but the colors I have would look worse then the colors already on it. But he did not mind, he can decide if he wants it painted or not.