I don't like stealing the spotlight from Moosetales in his thread, and I keep referencing my tractor. I've never shared with you guys my new Case, so I figured I'd post a few pics of my tractor here. See if you guys like it or not...ha.
This is my 1976 Case 444 "Golden Demonstrator". It has a 3 point hitch, hydraulic PTO and flow control valve. Since I bought it, I acquired some 9.5-16 ag tires and wheels off a John Deere 855 for a measly $100, and installed them on the rear of the tractor. They fit, but barely. They are loaded with 12 gallons of windshield washer fluid each. For a total of about 100lbs per tire.
On the front, I made a slight upgrade to 3/4" bore 4 bolt hubs with tapered roller bearings. I would have moved up to 1" but I want to be about to easily put this tractor to 100% original if I wanted to. The other reason for switching to 4 bolt hubs, what that I had a couple of brand new 8" x 7" wheels, which are wider than stock and accommodate my new front tires better than a stock rim would.
I bought I pair of V61's to run on the front, they are 18x8.50x8, I run the larger tires on the front to balance out the rear, so it sits level again. I love these tires so far, these will be sooo much better than the basically bald stock trash, especially for blowing snow. Very satisfied, too bad they cost 2.5 times as much as my rear tires...lol.
I've also switched out my headlights from the OEM Speaker 780's with plastic lenses, to the glass speaker 777 also with a brighter bulb. These are much better, didn't cost me anything either. I had the 777's in my 1972 Case 220, and swapped them before I sold it.
As far as attachments go, I just have a J46 48" mower deck, and a 38" Snocaster, model unknown. I bought the bare deck and bare blower for $60 about a year ago. Then had to find a mount for the blower, which ended up costing close to $100 by the time I got it. Blew snow with the blower on my 220 all last winter and it worked excellent. I'm eager to see what this extra 4hp will do, and the added traction from the ags and extra weight.
The deck has just sat for the last year collecting dust. I recently found 3 more Case mower decks for sale locally. I bought all three, kept the mounts I needed and turned them around for a $5 profit, hey better then nothing right? Attachments for these tractors are so hard to find around here, it is FAR easier to locate Massey attachments!
I guess that's all I have to say. I don't plan to add anything else to the tractor. It's on my restoration list. Which seems to be getting larger.
Here are the pics. Don't tell any of the guys in the Massey section that I've been buying Case tractors...lol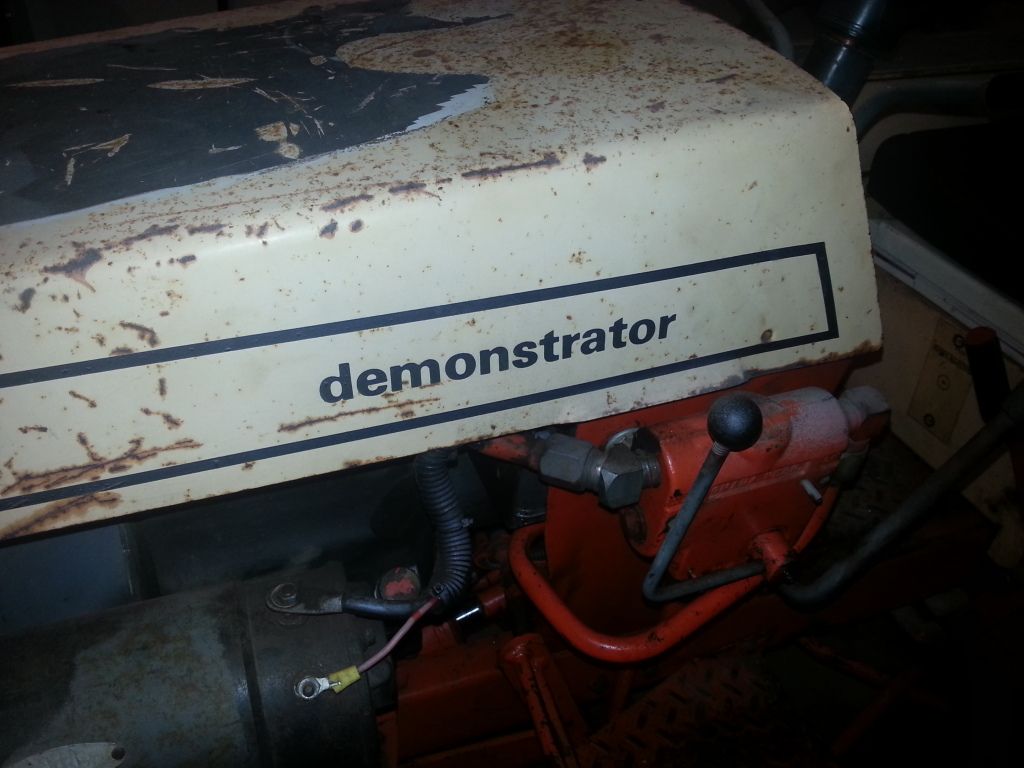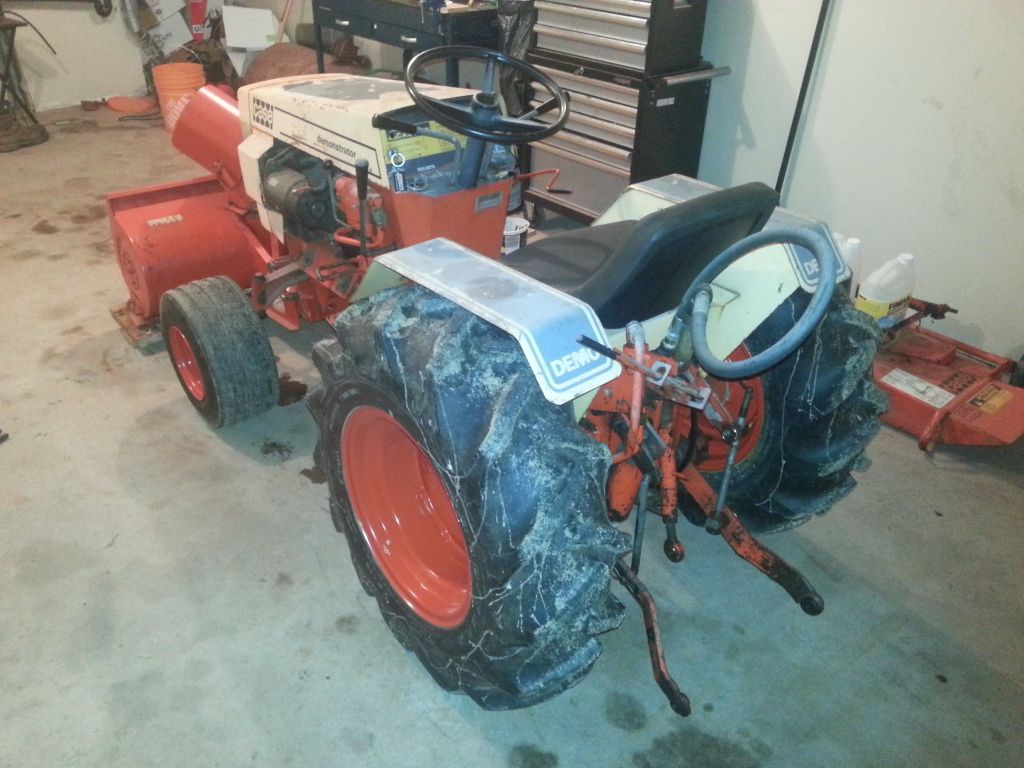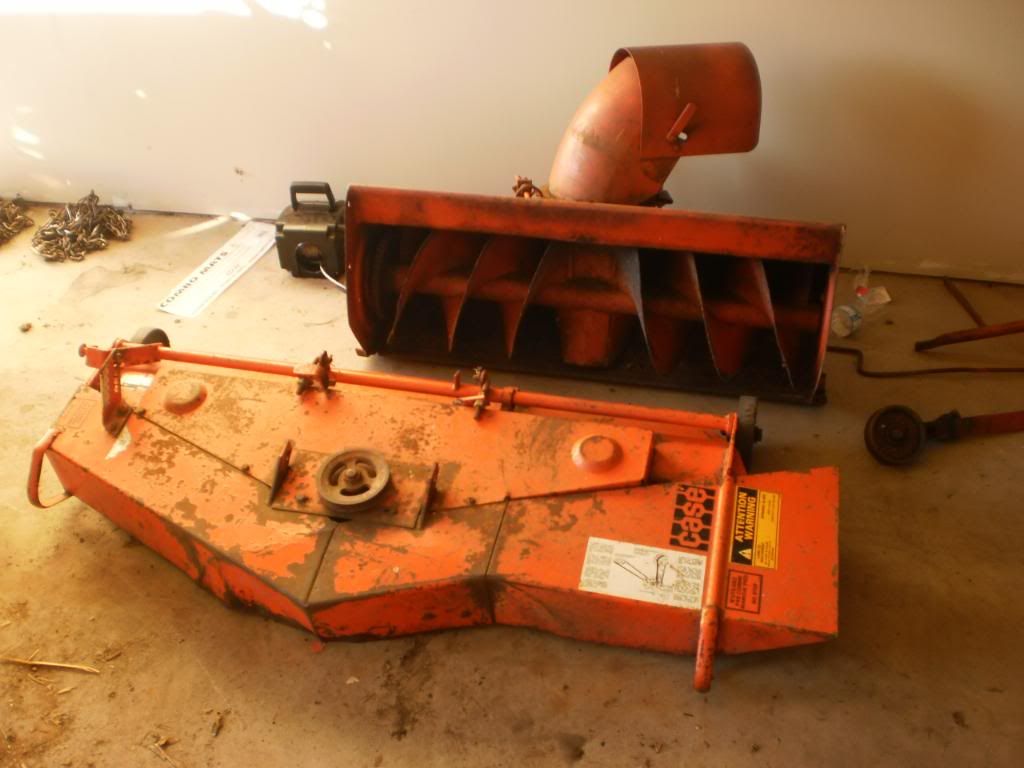 That's all for now.