The Adventures Of My New Hat
Started by
UncleWillie
,
Dec 03, 2012 08:06 PM
5525 replies to this topic
Posted November 14, 2017 - 08:52 PM
Well, he's got the basic facts down straight at least.

---
Posted November 15, 2017 - 06:33 PM
Despite Heath's diagnosis, I lived through the night.
Steph had an interview. Emily had class. Heath was off to school. I sat in my recliner and caught up on my favorite YouTube channels.
Heath got home at 3. He came in and got a Dr Pepper and a bag of chips.
Around 4 Sam showed up. I went out and we looked at the shiftier on his motorcycle. When he laid it down he bent the linkage. After some massaging with my wooden mallet I had it working again. He took it up and down the road and said it was right.
He told me that he got a letter from his insurance company saying his coverage was canceled. I told him to call them and find out what was up. They had no idea what he was talking about. When he wrecked the bike someone called 911. The police made a report. I think a scammer got a copy of the report and is trying to get him to send them money.
While he was on the phone with them I took Heath for a ride around the yard on the bike. He was in Heaven. Don't worry, i never got over 2 mph.
For some reason the boy had it in his head he needed to clean his chain. I told him he needed to oil his chain. It didn't have a bit of lube on it. I finally won. He took his van down to Autozone and got some lube. When he got back we put it on. He took the bike and headed for home. HE left me his keys to the van so if I really need to go somewhere I can.
olcowhand, Gtractor, Craig. and 1 other said thanks
---
Posted November 16, 2017 - 03:37 PM
Short day.
We had to be up in CHarlotte at 930 to get a car. So we ran up and snagged it.
We headed back home and I spent some time taking things apart on it. Then I had to stop. My back was not liking it much.
Steph left for an interview so I got to vegetate for a while.
Now I have to figure out what to make for dinner.
olcowhand, Craig. and KennyP have said thanks
---
Posted November 16, 2017 - 07:23 PM
Dang Willie, not much reading in that last post! What ended up for dinner?
---
Posted November 16, 2017 - 08:35 PM
Allstate insurance cancelled me one time because the previous owner wrecked the car I had.
Seems some Einstein fresh outta college ran the VIN number through their fancy-schmancy computer and found it had been wrecked.
I explained exactly the day of the year I bought the car from a rebuilder shop that rebuilt it from said wreck and when the gal on the phone rechecked the owners name and it wasn't the same as mine, she started apologizing.
I promptly told her what she and Allstate could do with their insurance in a most unpleasant way.
That was 26+ claim-free years ago!!!
GOOD MOVE ALLSTATE!!!
Craig., KennyP and UncleWillie have said thanks
---
Posted November 16, 2017 - 09:09 PM
Dang Willie, not much reading in that last post! What ended up for dinner?
I sent Emily to taco Bell
olcowhand and Craig. have said thanks
---
Posted November 16, 2017 - 11:47 PM
Craig. and KennyP have said thanks
---
Posted November 17, 2017 - 08:10 PM
Did a little more today.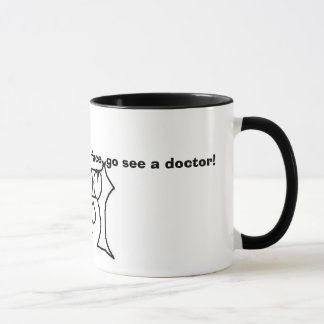 Last night I couldn't sleep. A tiny cut on my left index finger decided to get nasty. I did some doctoring on it and got it to looking like a finger again, then I managed to get to sleep - at 4am.
At 9 a guy pulled in looking for truck parts. Steph told him he would have to come back later. I was up anyway at that point.
I soaked my finger in some hot water and did some more doctoring on it. Steph went out to finish gutting the Olds.
With my finger cleaned, dried, and bandaged I went out to work. If it isn't any better tomorrow I will go to Urgent Care..
Once we had BettyBlue hooked up to the tow dolly, we headed to the scrap yard. We came back with cash and 4 more aluminum rims and 4 almost brand new tires.
Back home we fired up Gertie and pulled the blue Suburban out of the work area, and down the hill. I actually push it to the top of the hill and let her steer it. As I went down the hill I hit a hidden hole that bounced the tires out of the bucket that we had put in it to push with. It also kinked my back pretty bad.
Once we retrieved the tires, TheKracken came back up the hill.
We spent a good bit of time cleaning up from the massive undertaking of vehicle disassembly we have been doing this week. There were car parts everywhere.
Once we had things cleaned up TheKracken got pushed into the carport.
Instead of pulling the heads off and finding the cylinders scored, I decided to find my little endoscope for the phone. When we packed up the office things got stuck in totes and put in buildings. We had to search through everything to finally find it.
Steph pulled a spark plug out of the truck and I grabbed the scope and my phone. Then I realized that the camera would not go on my phone. The camera is a micro usb plug. My phone is a usb-c. Steph's phone worked though. I had to download an app for the camera, but we were able to see in the cylinder. At least #1 looks good.
Heat got home and came straight inside. It must have been a long day.
We lit the burn barrel and the pampass grass. Graham saw the smoke and came over and asked if he could toss some stuff in the barrel. So he did.
WHen the flames all died down we came inside.
Heath's school is having a movie night. We had an early supper so we could get there. However, after sitting in my recliner, there was no way I was getting up to go sit in a folding chair the way my back felt.
They left for the movie.
Charles Bronson was on TV killing an entire mountain full of people, so it wasn't all that bad staying here.
Tomorrow I hope to get a compression test done on TheKackens engine. What actually happens is anyone's guess.
Edited by UncleWillie, November 17, 2017 - 08:11 PM.
olcowhand, Gtractor, Craig. and 2 others have said thanks
---
Posted November 17, 2017 - 08:32 PM
Hope the compression tests shows all ok! Take it easy on that back....but I know it's hard to do. We may not be what we used to be, but we still have to make $'s to live on!
Craig., KennyP and oldedeeres have said thanks
---
Posted November 18, 2017 - 05:49 PM
Went to urgent care. In addition to the infected finger, I have strep throat. I feel miserable.
olcowhand and KennyP have said thanks
---
Posted November 18, 2017 - 06:14 PM
That'll teach ya to suck on your finger, I guess.

UncleWillie said thank you
---
Posted November 20, 2017 - 03:02 AM
I sent Emily to taco Bell
You know what Mexican roulette is?
---
Posted November 21, 2017 - 09:45 PM
Long day.
Since I was sick as a dog, Tim said he would take Steph and Heath to the bus station to ride up to her mom's in Virginia. I was supposed to go, but since TheJollyGreenGiant died, I didn't want to drive the only running truck we had on a 900 mile round trip with the clutch messed up and no time to change it. Only a good freind will get up and take your wife to Charlotte at 1am!
Last night Emily said she wanted pizza. So I ordered on at 6pm. About 15 minutes later Emily got called into work.
I was sitting here getting really hungry and I looked at the time. It was 715. I called PapaJohns and they said it ws just going out the door. At 745 it got here. I can be at the store in about 10 minutes. I was about to wet myself when he got here so I put the pizza on the table and took care of things. I came back and opened the box. It was cold. So I called them back. They said they could make me a new one and sent it out. I figured that would be another 2 hours. She said they could give me a credit for free pizza. I took that.
I was awakened by a banging noise coming from the idiot neighbor's yard. I got up and looked out the bathroom window.
This guy
was getting the wood from the tree that fell in the idiots yard. HE wasn't home and I figured he would be yelling that i stole it so I took a picture. CYA.
I had slept through my alarm,so it was a good thing he woke me up. I did have a little time to harass Emily before I left.
I headed up to Charlotte to see my buddy, Darryl. He had some money for me, and a pressure washer with a bad pump. He also gave me a saddle for Heath. I will have to wait till he gets back from Virginia to see if it fits.
On eh way home I was weak. I mean like not sure if I was going to make it home weak. I guess I wasn't as recovered as I thought.
I was supposed to go get a load of mowers in Newton. I called him and said I couldn't get there today. He understood.
I came home and sat for a few minutes and felt better.
So I went out and got BettyBlue ready to go get a car this evening. I also decided to mount the spare tire on the rim. It is a 13 inch tire. I and still weak enough that I couldn't get the tire off the rim. I cut it off with the saw and then tossed the rim and new tire in to Sam's van and drove to the tire shop. I didn't feel like taking the tow dolly off the truck, and Sam left the van here with the keys.
The tire guy said since Steph was out of town I could come to his house for thanksgiving dinner.
I got back, put the tire in the bed of the truck, closed up the shop
MawMaw Wander was outside and asked if I was feeling better. She invited me for Thanksgiving too.
I came in and collapsed into my recliner to wait for the guy with the car to call.
I was feeling almost human by the time he called. I saddled up and headed to south Gastonia.
My GPS tried to take me down a road that didn't exist. While I was looking at the map on my phone and calling the guy, a man who lived on the dirt road I was sitting on came out and asked if I needed help. He said people try to go through there all the time.
I finally got to the house. The guy pulled the car out if the yard with his truck and in to the road. Then he put his truck in the road behind me so no one would come flying into us. I got it loaded up and strapped down.
We were standing there talking when Gaston county patrol car pulled up. He walked up and I told him I had my pistol on my hip, but I would keep my hands away from it. He said thanks. Turns out he lives in the neighborhood and thought we were broken down. We had a good talk with him then he had to leave. I headed out a couple of minutes later.
Price of the car - FREE!
The GPS tried to take me back down the nonexistent road.
I stopped to get gas
and then headed to Walmart to try to find a USB-c to USB micro adapter. They didn't have one.
I came on home. When I crossed over i-85 I saw the northbound lane was stopped in both directions as far as I could see.
I got home, fed the animals, and came inside.
I nuked some corn dogs for dinner.
olcowhand, Gtractor and KennyP have said thanks
---
Posted November 22, 2017 - 05:44 PM
Stil not 100%
This morning I got up and made tea and crumpets.
I got to bed late last night. I was sitting her re watching stuff on Netflix and next thing I knew it was 2am. Fortunately I didn't have to be anywhere early.
My back was not happy when I got up. I had to do a lot of stretching and bending to get moving.
I had to be up in Conover at 1. I headed outside in plenty of time. Then IF things had cooperated.
First I couldn't get the tow dolly to let go of the truck. SO I got Gertie and a J hook and yanked it loose. I moved the truck up out of the way, then I had to dig the little trailer out. I didn't realize that Steph had pulled it into a spot with the JD 242 there I could not get to it with the truck. Since the 242 had a flat tire, I used the J hook to pull the trailer out as well.
Since the jack on the trailer is broken, we normally hook it to the truck with me standing on the back of the trailer to raise the front end up. By myself that wasn't happening. So I got Gertie again and used the J hook on the bucket again to lift it up and set it on the ball. It took a couple of tries to get it.
It took me longer to do that than to get a floor jack drug over, but it was easier on my back.
I got to the guys house at 1:30 not too bad.
Right off the bat I saw this
It is a 78 Buick Regal turbo. The predecessor to the Grand National. He has owned it since it was new, with the exception for the 3 months it was stolen.
He had 4 mowers he wanted me to get. However, he was a bit to attached to one of them. I made an offer and he didn't like it. We stood around and talked a bit, he had some little cigars and offered me one. I took it. We talked some more. We finished up our little cigars and he made a counter offer. It was too high. We talked more. I made a third offer. We made a deal on the other three and I loaded them up. They are nothing special, just some old Murray's that are supposed to run. Some times that is teh way negotiations work down south LOL.
When I left I realized I had been there for 2 and a half hours.
I came straight home.
Gertie pulled the trailer off of BettyBlue, the animals all got fed, then I came in to do nothing.
olcowhand, Gtractor and KennyP have said thanks
---
Posted November 22, 2017 - 06:26 PM
That camper behind it would be nice to pull a trailer behind to shows.
---
---