The Adventures Of My New Hat
Started by
UncleWillie
,
Dec 03, 2012 08:06 PM
5525 replies to this topic
Posted May 12, 2017 - 11:52 AM
Nice Brush guard! Looks great.
---
Posted May 12, 2017 - 05:11 PM
Finally done...Almost.
This morning I got Heath on the bus and headed off to the hoarder house.
When I got there Richard was up on the roof. I asked if we had to clean that too. LOL. He was covering up a hole with a tarp.
It took us about 3 hours to haul 4 loads out of the basement. I came away with a trailer full of scrap metal.
So far a grand total of 20 truck loads have been hauled out.
At 1130 we were finished with the house cleaning. The only thing left is some lumber that Steph and I are going to get tomorrow.
Now he had to get the house repaired. It is going to be expensive.
I got home and got into a hot bath. After an hour I could sorta move.
Emily came back from her cousins. Sam and Tyler brought her.
At the appointed time Heath got home.
Nothing else was done today.
Edited by UncleWillie, May 12, 2017 - 05:17 PM.
olcowhand, Gtractor, MH81 and 2 others have said thanks
---
Posted May 14, 2017 - 03:11 PM
Last week wore me out.
Yesterday we had to go over to the hoarder house and get the lumber out of the basement.
First I had to fix the lights on Christine. It turned out that the ancient headlight switch panel had broken. A couple of zip ties and it was good. I called Emily out to instruct her in the gentle operation of the headlight. And I also showed her that the knob above the switch turned off the dash lights. She said she drove home with no dash lights and had to mess with the switch for a long time to get the headlights on. We got it done in plenty of time for Emily to take Christine to work.
Then we left.
Steph needed gloves so we stopped by World Wide Imports and got her a pair. Heath got a firetruck. I figured it would keep him out of our hair while we worked. It was a whopping $4.
I also had to stop at the carwash and blast the gunk out of the bed. I had tossed a grill in the bed and Heath decided it needed to be turned upside down. It rained. And a bottle of Marvel Mystery Oil got turned upside down and leaked. It was a lovely mess.
Then we loaded up lumber.
That took us about a hour.
Heath wanted to go to the playground.
We also noticed the awesome job he did dressing himself.
When we got home I fired up Gertrude and we emptied the trailer of scrap metal I carted home Friday.
Then we unloaded the lumber into the unused dog pen.
When we got done I could barely walk. I came in and fell into the shower. After that I laid on the bed and did not get up.
For Mothers Day Steph wanted to spend the day with Heath. So the two of them went out. She sent me a picture of them at the park. Looks like Heath is having a blast.
olcowhand, Craig., KennyP and 1 other said thanks
---
Posted May 16, 2017 - 01:24 PM
My computer is toast. Having to send it in for repair. Will update when I can steal Emily's.
Edited by UncleWillie, May 16, 2017 - 01:25 PM.
olcowhand, MH81, Craig. and 1 other said thanks
---
Posted May 17, 2017 - 07:10 AM
Due to technical difficulties this thread is on a time delay...3,2,1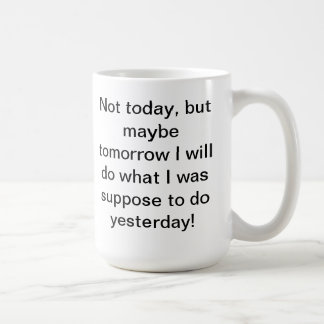 My computer is not back yet. I am using the ancient one in the shop.
Monday I got Heath on the bus and then attempted to get things done. Sam told me he would be here so I went out to get the string mower fixed.
First I had to go to the hardware store to get nuts. Heath had attempted to reinstall the old recoil starter. Back home I put the recoil on and attempted to start it. The rope came out and would not go in. I loosened a nut and the rope went in. I tried and tried to adjust things and was having no luck. I took the recoil off and turned it upside down to see if there was any way to tighten up the recoil. I found that one of the ears that engages the flywheel was missing. Dangit. Brand new defective part. Wasted an hour.
Then I went up to get some furniture I had bought and wasn't able to pick up. That went perfectly.
I got home and hopped on Delilah and started mowing. I got about 1/3 mowed and the deck started smoking. Not good.
I stopped, found a pair of gloves, and went to work on it. I found that a stick had gone up in the monster belt (the one I had to try 9 different times to get the right one) and shredded it. How a stick got up inside the guards I have no idea.
I came in and made some calls and no one had one in stock. Well no one but the local mower shop. He wanted $70 for it. I found on online shipped for $31. I can wait for that much difference.
Then I decided to take the Taurus Wagon to the scrap yard.
The trip there was uneventful.
I went across the scales. After that there is a 180 degree turn that has to be negotiated on a hill in order to get to the unloading spot. There was a wheel loader sitting in the middle of the turn so I had to cut it short. The wagon was heavy enough that it pushed the rear of the truck down the hill while the front went up it. I got on the gas. That didn't help like it normally does. I slammed on the brakes. I stopped with the back fender of BettyBlue an inch away from a junker. Whew!
Normally I loosen the straps on the dolly, put the car in neutral, and pull out from under it. The Taurus had a death grip on the dolly. So I had to sit there, blocking everyone, till a loader got there. Oh well.
I got back home and got a call about a Chrysler LHS. I had about 20 minutes to sit before Steph got home.
When she got home we left.
When we got down our road to the second bridge there is a 90 degree turn.( one day I will make a video of driving down the road) When we got on the bridge the white Ford Truck, that speeds up and down the road, came around the curve in my line with his tires over my white stripe, and going about 20 mph over the limit. Fortunately I had slowed down for the turn or we would have ended our day. As it was a messed up my neck.
In Charlotte we had to negotiate the maze of streets all with the same name until we found the right one.
We got the bill of sale done and then I didn't have my wallet. We had to run down to an ATM to get cash. Fortunately, Steph had her purse.
We paid and got the car loaded. When it went up on the dolly it stepped sideways and punctured the front tire on the fender bolts for the dolly. They were beautiful tires too. Dang it.
We got home with no drama.
I got my first look under the car.
If you don't see it that bolt kind of in the center of the picture is what is supposed to hole the engine cradle to the body of the car. I don't know how he managed to break it. It was broken on both sides.
Steph had noticed that I was so tired I was having trouble putting sentences together when I was on the phone. I went to bed as soon as I got home.
Yesterday I got up, put Heath on the bus, and came back in. I knew there was something I should do, but I could not remember what. After about 15 minutes I gave up and went back to bed. 5 hours later I woke up. I immediately remembered what I was supposed to do. Oh well. I will do it today.
And now it is time to shut down the shop and get things done. Everyone be good. And have a cup of coffee on me.
Gtractor, MH81, Craig. and 2 others have said thanks
---
Posted May 17, 2017 - 02:25 PM
My '97 Intrepid has the entire cradle loose. The bolts are in place and holding but the rubber mounts are all rotted away. Makes for a LOT of slack. Its a "clunker" literally. Hit a bump and the cradle goes ka-clunk, ka-clunk. Been like that for years.
Craig. and KennyP have said thanks
---
Posted May 20, 2017 - 08:59 AM
So here's the scoop.
Later on on Wednesday I took the LHS to the scrap yard. When they ran the forks of the wheel loader up under it from the rear and picked it up the whole engine and front suspension nearly fell out. I think the front motor mount was all that was holding it together.
I came home for a minute and grabbed the title for the dump trailer and headed off to the DMV.
After leaving a load of cash in their hands I left with the tags for the trailer and it titled in my name.
Then I ran a few more errands (honestly I can't remember what, but I didn't get home until after Steph was off work).
When she was home we headed up to get a Ford Ranger for scrap. We got to the house and it turned out to be his mom's boyfreind's house. And he had forgotten the key to the truck. SO he had to run home to get it. We waited.
While we waited we got everything ready to pull the truck out of the back yard. There was no way to hook up to the dolly back there. The dolly was left in the front yard.
Finally the key arrived and we dragged the Ranger around front and into the road. Then we dragged it up on the dolly.
When I tighten down the straps on the dolly I use a 40 inch breaker bar and a 1 1/8 socket. For some reason on the drivers side the pawl on the dolly's ratchet would not latch. I told Steph to pull the pawl in place. She did. I was loosing my grip on the bar and told her to move. She didn't hear me (and people wonder why I yell all the time). Finally, my sweaty grip on the bar was no more and the bar swung down hard. Onto her right shoulder.
I wanted to take her to the ER, but she said no she was ok. I didn't believe her, but I went with her on it.
We got back home relatively unscathed.
I called Tim and asked if he wanted any parts off this Ranger for his. He wanted the tailgate. SO I took this one off and took it to him. Then installed his rusted out one on the junker.
Thursday morning I had court for something I cannot talk about here. I got there late due to my colitis acting up. The judge had already ruled against me. I told the judge there was no way that he would have ruled against me if they other guy had told the truth. The other guy looked like he swallowed a large cat. The judge told me I could file an appeal, but to wait until after lunch. SO I came home.
I did some research on appeals so I knew kind of what to do then after lunch I headed out.
Steph sent me a message that she was having lots of pain in her shoulder and may go to urgent care after she got off work.
I filed my appeal. The judge was down in the clerks office and apologized for having to rule, but once he entered the verdict there was no changing it. I told him I had stomach problems and he said if I had called he would have waited. Oh well. I never knew you could call and say you were going to be late for court.
With lighter pockets ( that the guy will have to pay me back when he loses) I headed off.
By the way this thread helped me get things organized in a way I could arrange my case.
I formulated a plan of attack for the afternoon and then waited for Heath to get home.
Steph called and said she was off work. We headed out.
Emily drove Steph's truck home and took Heath with her. Steph and I waited at the ER.
She has a bone bruise. Nothing broken.

We got Mexican on the way home.
Yesterday I got started right after putting Heath on the bus.
I got the Ranger ready to smash. I put a couple of things in it and took a couple of things out.
I got down to the scrap yard just as it was getting miserable outside.
Drenched in sweat I got it unloaded and got back into the AC in BettyBlue.
I stopped at Harbor Freight and picked up stuff for a project that I will talk about later.
I went to the pharmacy and dropped off Steph's prescriptions and then went up to Autozone to get a couple of things I needed. Back at the pharmacy I paid a whopping $.99 and headed home.
The brake controller on the truck has been acting weird, and the inline fuse for the onboard air compressor came apart.
I got a circuit breaker for the compressor cable and it went in easily enough. Now instead of popping a fuse I just push a button. It will also help in my next project.
I bought a new brake light switch for BettyBlue and I got to putting it in. It isn't easy to get my bearpaws up in the tiny place the switch belongs. I got it in and then turned my attention to the brake controller. It was acting weird and said it had a short circuit.
I did find one tiny place where the wiring to the trailer was nicked, but it couldn't have been the problem. While I was behind the truck I noticed the brake lights were on.
I got the big mirror out of the living room and propped it up so I could see the brake lights from under the dash and tinkered with it.
Sam came over to work. I had him look at the lights instead of me having to crane my neck every few seconds.
I am not sure if it was Sam or the wind, but the mirror got knocked over an broken. Oh well. I didn't like it anyway.
I thought I had the brake light switch problem worked out. So I got the string mower put back together for Sam.
When I got back to the mower I found that the three nuts that Heath ha taken were back on it an the cover was back on. I guess he put them somewhere and then put them back on. Kid is going to give me an aneurysm.
With the mower fixed he went to work.
Heath got home.
I got my drill and went to BettyBlue to make a couple of holes for my next project.
Once I did that I noticed the brake lights were on again. I did some adjusting and got them to go off. Then I decided to see what was up with the brake controller. It worked perfect if you pushed the button, but did nothing when you stepped on the pedal.
While I was messing with that I heard Heath playing with the drill. I didn't think anything about it till I looked over an saw him drilling holes in my maple tree. I got him a board and he happily drilled many holes in it.
I finally took the controller off and threw it up on the dash. The short circuit had to be inside it.
While all this was going on Graham called and said his wife's ,Jeni, had lost power steering in her car. I told him I would deal with that Saturday.
I had to pick up 2 cars after 4. Heath and I had to run to Autozone to get a brake controller. I was having to use Tim's trailer because one of the cars was an AWD Subaru. No towing that on a tow dolly.
I got a controller and put it on. Then BB would not start, I had a guy jump me off and we left.The controller worked perfectly.
The guy with the cars texted me and said he would be there after 6. He got tied up.
So I went home. When I turned the corner and stepped on the brake pedal the trailer brakes refused to release. I pulled up on the pedal with my toe and it worked.
Steph was there. I had her get the battery charger and I hooked it up.
I noticed Sam wasn't mowing. I asked where he was and Steph went inside and came back out. She said he was laying on the couch and his allergies were acting up.
Then she watched the lights while I tinkered with the switch. I got it working right again.
I came and I realized Sam was in trouble. He couldn't breathe. I found the inhaler I use when my allergies are bad and my nasal spray. He used them and after a minute he was sitting up talking. I told him to take it easy till he was ready to leave. I paid him even though he only worked for very short time.
He had a banana over his face, but I didn't even think about how bad his allergies were. I would have given him a mask.
Steph and I went to get the cars. When we turned on the guys road the trailer brakes would not release. I pulled up on the pedal and they let go. When we got to the house I adjusted the switch again.
I left BB running because the volt gauge was down to 9v!!
The Subaru was in good enough shape to drive home, so instead of making two trips an hour away, Steph drove the Scooby and I put the Dodge Decrepit up on the trailer. I told her if it over heated to shut it off. All it needed was a radiator.
As soon as we left the trailer brakes locked up again. I was on an hill and since I didn't have 3 feet it was difficult getting going. I finally got it.
We got separated and I had to pull over to let her catch up. And you guessed it. The brakes locked up. I disconnected the controller and went on.
When we got close to the house I waved for her to come on around me and go home. For whatever reason she decided to floor it. I reached for my phone to tell her to calm down and it wasn't there.
After grasping between the seats for a bit I found it. I dialed her number as I turned a corner. She was sitting there on the side of the road. I pushed her home.
I was kind of proud of BB towing one car on a heavy trailer and pushing another while not getting enough voltage at that.
At the house I tested the battery and it was good. Then I put the meter on the alternator. 9v. I tried to steal the alt off of Spooky, but the power wire stud twisted off. I looked in the bed of a parts truck and sure enough there was what looked like a brand new alt. I snagged it and put it on. It worked. 14v.
We unhooked the trailer and went to Bojangle's. I was too tired to cook and Steph was one handed. When I got in the truck Heath asked what was wrong with my shirt because it was leaking. LOL.
We got back home and I just sat down in the living room floor to eat. I was drenched and nasty.
olcowhand, Gtractor and Craig. have said thanks
---
Posted May 20, 2017 - 09:37 AM
I also get allergies when mowing but only sometimes. I'll have to try the banana trick.
Do I use it with the peel on or off?
---
Posted May 20, 2017 - 11:47 AM
Does the banana have to ripe or can it be green????????
---
Posted May 20, 2017 - 12:53 PM
One in each nostril works too...

---
Posted May 20, 2017 - 10:30 PM
It makes your nasal passages slicker so it is easier to breathe. LOL

Gee I type 50000 words and leave out one little letter.

olcowhand, Gtractor, MH81 and 2 others have said thanks
---
Posted May 21, 2017 - 06:39 AM
It makes your nasal passages slicker so it is easier to breathe. LOL
Gee I type 50000 words and leave out one little letter.
Just tells you how carefully people read your stuff LOL
Gtractor, Craig., EricR and 1 other said thanks
---
Posted May 21, 2017 - 12:33 PM
Just tells you how carefully people read your stuff LOL
Maybe I need to start slipping more Easter eggs in to see how closely people actually read it
olcowhand, Gtractor, MH81 and 1 other said thanks
---
Posted May 21, 2017 - 05:06 PM
It's been a long weekend.
Saturday morning I got up and had to take Jeni to work. On the way back I stopped at Autozone to get some parts and then headed home.
I got home hooked the battery charger up to the Decrepit. When I hooked it up all the lights came on so I had to go figure out how to turn them all off while reaching through the drivers window. There was no way to open the door with it on the trailer, the fender got in the way.
I went to the Subaru, crossed my fingers and turned the key. It started up. I think it will be ok. Should make Emily a good car for a few years.
I came in and had more coffee and found some food.
Steph left for a baby shower so Heath and I wandered across the street to look at Jenni's car.
Things are so tight under the hood it was kind of hard to tell what was going on. After some looking I saw that one of the belts had broken and part off it was sticking out of a panel. I fished it out. Fortunately it was a 9 inch long piece of the belt with the number on it.
Heath and I went to Autozone and the did not have one. So we went to Advance. They did have one. Whopping $14 and we were out the door.
After some skin removal I managed to get the belt in the tiny engine compartment.
Car manufacturers discriminate against people with bear paws.
Heath got to start the engine and shut it off several times while I adjusted the tension on it. He thought that was awesome stuff.
After things were adjusted, and I had staunched the flow of blood from my cuts and abrasions, I came home and dug into my Mexican leftovers.
At 230 I strapped Jenni's car on and headed off. I left Heath with Emily.
There is a new discount store in Cherryville. I wanted to stop and see what they had. When I got there the store was nearly empty. Not of people. Of merchandice.
The guy who owned the store came up to me and said he wasn't really open. He and his wife were divorcing and she had taken almost all the inventory overnight. OOPS.
So I headed on down to the restaurant and went in.
I sat down at the bar and noticed that there was no alcohol. I asked Jenni about it. She said that they had not renewed the liquor license due to incompetence. I had a Dr Pepper.
After talking through a car problem with one of the cooks, we headed home.
Steph was back when we got home.
Since it was early enough, and it was supposed to rain on Sunday, we had to take Gertrude to Bessemer City. I had to work at Ben's brother in laws house.
After the fiasco with the trailer brakes there was no way I was towing it. It is about 12 miles to the job that needed to be done. I drove. Steph followed in BettyBlue.
It took us about 30 minutes to get there. When we got there she said the brake lights were staying on again. ARRRRGH>
The guy had taken up a pool that had been set up 25 years ago. He had put tons of sand under it. I mean literally TONS. It was a 35 foot pool and the sand was 16 inches deep - more in some places. The biggest problem was the cement blocks he had placed along the perimeter. They were not buried and full of dirt. They didn't want to come up with the front loader.
After about an hour and a half I had a pile taller than the loader would lift. I was having to drive up on it to dump the bucket. I didn't want it spread all over the guys back yard.
We got that done and loaded Ben's tiller up on the back of BettyBlue with Gertie. Then we headed home.
The drive home went faster. It turned out I had it in 2nd on the way down. I got it in 4th on the way home. Steph said the trip down was 9mph the trip home hit 15 in places. Yeeehaw.
We had to do some shopping so I parked Gertie in the back yard and we loaded up in BB and headed off to Walmart.
When we got there I saw an old dog in a pickup truck. It was the guys truck that used to live up the road who got foreclosed on. He would rather do drugs than make a house payment.
While we were there we went to the Subway Emily was working at. As soon and Heath saw her he yelled, "that's my Emily." Her coworkers thought it was pretty great.
We did our shopping and headed out. The old dog was still there. After I loaded the groceries in the truck I put the buggy up next to the druggies truck. I took a minute to give the old boy a good head scratching. I told him I was sorry for who his owners were. He looked at me and sighed. I guess he knew.
We got home at 830.
Tim needed his trailer back and the Decrepit was still on it. So after groceries were brought in I had Steph back BB up to the trailer. She went back in side. I climbed through the window to drive it off.
Have you ever done something and learned an important lesson in the process? Well the lesson I learned was this. Before a 300 pound man with a bad back stuffs himself through a tiny car window and wedges himself under the steering wheel, he should check and see if his 5 year old has run off with the key.
There I sat in the pitch dark unable to get back out and unable to start the car.
I blew the horn till Steph came out. My phone was in BB.
She brought me a flashlight and the key bucket. I went through every key in it while she searched for the one for the car. Neither of us had any luck.
I told her to bring me the mini sledge and a big straight screwdriver. After about 15 minutes of beating ( I had to go easy because I couldn't get my legs out from under the wheel) I had the key switch out and started it with a screwdriver.
At 9 I finally got to eat supper. After I ate I showered and went to bed.
This morning at 745 Tim called.
So I got dressed and headed off to his house.
He was trying to put the front end loader back on a big ford that had a big hole in the block so he could return it to its owner. It took us about 20 minutes to get it on. Then I unhooked the trailer and headed home.
I thought Steph would still be asleep so I stayed outside and worked on cleaning up the weeks worth of mess outside. In a short time she was outside. She said Heath was jumping on the bed LOL.
I went through teh Decrepit and sound some interesting books. Several Stephen King and the first volume of Sherlock homes mysteries. I also found two little tablets.
The trunk was FUBAR so it wouldn't open. I got Gertie and gave it a couple of good hits and it opened right up. Unfortunately there was nothing in it. Oh well.
In the Subaru I found two harry Potter books which made Steph happy. I also found another little tablet. There were lots of other books in the two cars, but they were nothing worth keeping. They went in the burn barrel.
The guy who wanted the Cadillac showed up and looked it over. In about 15 minutes it was hooked to Gertie and on its way to his trailer.
He had a winch on the trailer and as soon as Heath saw the remote he ran up and took it from the guy and winched it up himself. The guy thought it was great.
He got that Caddy all strapped down then wanted to look at the Decrepit. He has a friend who needs an engine. After that he headed off. His friend will call if he is interested.
When he left we headed off to TSC. Steph needed rabbit and dog food. I needed hydraulic fluid. Heath got a little truck and trailer.
We headed home and I was beat. I stripped to my skivvies and laid on the bed for a while till I had the energy to get in the shower. I stayed in there till the hot water ran out.
Tomorrow I have a feeling that Heath is not going to school. I don't think I can get up to get him on the bus. I have not had more than 4 hours of sleep a night for several nights. Emily is going to her cousins house to goof off so she won't be here in the morning.
olcowhand and Craig. have said thanks
---
Posted May 23, 2017 - 05:24 PM
Exhaustion caught up with me.
Yesterday I purposely didn't put Heath on the bus. I was worn to a nub.
At noon Tim called and needed my help. He had the big Ford tractor we put the front end loader back on loaded on his trailer. Since it didn't run there was no way to back it off.
So Heath and I took BettyBlue down to help. I backed up to the tractor and shut the truck off to get it hooked up. We had to jump start it with Tim's winch battery to get it to restart. We dragged it off then I stalled the truck. It refused to restart. The winch battery was dead. SO he turned his truck around and jumped me off.
I drove straight home and hooked up the battery charger.
A couple of hours later we Heath and I headed off to Autozone. Steph pulled in just as we pulled out.
Autozone tested the alternator I took off of BB a couple of days ago. It was good. Their good battery tester was broken so all the had was one like mine. The little heater one. It said the battery was good and it wouldn't test the alternator on the truck.
We drove to Advance. The test showed a dead cell on the battery. The battery was only a year old and was from Walmart. We headed over to the Cherryville Walmart. They didn't have one like mine.
At the Lincolnton Walmart we had better luck. It cost me all of $50 for a 625ca marine battery.
Our TV in the living room has been a huge old CRT television. In order to watch anything we have to have a Roku or a digital converter box hooked to it. None of that was so bad except that the thing produced massive heat. So much that the living room was impossible to cool down. Walmart had a 32 in ch tv on sale for cheap enough that I grabbed it. I am sure since I don't have to run other things to watch shows the power bill will be a good bit less.
I came home and hooked that up and did nothing else.
This morning I had things to do. However my body said no way. I slept straight through my alarm, 5 phone calls, and 7 text messages. Heath didn't get to school again. Not a major deal.
We have sat here all day long watching Roadkill. He loves the parts where they are working on the vehicles better than the parts where they are driving. My kid for sure.
olcowhand and Gtractor have said thanks
---
---