The Adventures Of My New Hat
Started by
UncleWillie
,
Dec 03, 2012 08:06 PM
5530 replies to this topic
Posted January 22, 2017 - 06:27 PM
That was a nightmare! Can't believe that wheel on the dolly!
---
Posted January 22, 2017 - 10:08 PM
You might want to take the rest of the day off...

Craig. and KennyP have said thanks
---
Posted January 23, 2017 - 08:03 PM
Some days you rest because you want to. Some days you rest because...
You aren't a fish and you can't breathe under water.
Yes today it rained. More.
Emily had to go to work at 1030. So Heath and I took her. (He is off for a teacher work day). Then we moseyed on down to the scrap yard where Heath informed me what each and every machine was doing.
It took me a bit to get the van unstrapped, but I finally managed to get it done.
We got back home and I pretty much collapsed in pain into a chair.
At 130 we went back out. I unhooked the tow dolly where it was and left to get Emily from work.
I was hungry so we stopped by Heffner's to get some food.
Back home I collapsed again. Only this time I got to listen to Emily and Heath playing in the other room. It is pretty hilarious to listen to them.
Since Emily is off work tomorrow and she starts school on the 24th she wanted to spend some time with her cousin. So Sara came to get her. After she left Heath decided to play weird sounds on his keyboard. I have no idea what he thought he was playing, but he was having a blast.
Steph got home and then took Heath to the pharmacy. He had to sign the point of sale machine at the register.
Gtractor, MH81, Craig. and 3 others have said thanks
---
Posted January 24, 2017 - 06:12 PM
Ugh. I need a day off.
This morning I woke up and my hands refused to operate. I dropped everything I picked up. I did manage to make...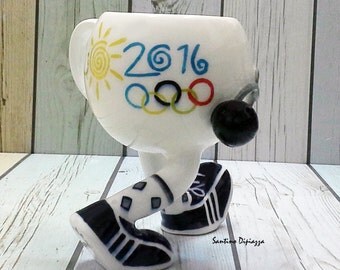 Then Heath and I had to leave. My friend, Buddy, needed a ride to court. At 7am I was at his door. I thought he had to go to the Gaston county courthouse. He had to go to Shelby. I could have slept for 30 more minutes.
Once he was dropped off I made my way home. Heath ran gleefully around the yard while I allowed the dogs to go pee. Then I staggered into the living room and fell in to my chair.
After a while I got hungry. After some negotiation ( and a quick check of the refrigerator) we had hot dogs.
About 15 minutes after we finished eating those, Steph called and wanted to meet for lunch in Lincolnton. She had to go there for a meeting. She wanted to go to the KFC with a buffet. So we headed up.
They no longer have a buffet. The liver dinner was tiny. But since it was my second lunch I wasn't overly concerned.
BettyBlue was needing something to eat too. I stopped on the way home and put 18 gallons in it. When I left the station it was saying it only had a half tank. No way it has a 32 gallon tank.
Before we could get home, Buddy called and said he was done. So we went to Shelby.
Buddy wanted to buy us lunch. LOL. I told him 3 in one day was too much.
I did take him to Chick-fil-a where his wife works. Heath went nuts in the playground. I got an ice cream, Heath got a cookie.
After a while we left. Buddy stayed there.
On the way home I hit a big bump and the gas gauge started reading full. I guess it was stuck.
At home I let the dogs out again then collapsed into my recliner. My back is done.
Steph got home and she noticed that Alfie was trying to get under the couch. She propped it up on the end table. Alfie went in and came back out with a mouse.
Heath is now chasing Alfie around the house yelling, "drop that it is nasty." So far no one has lost any blood - other than the mouse.
olcowhand, Gtractor, MH81 and 3 others have said thanks
---
Posted January 25, 2017 - 06:47 PM
Got up, got me dressed, got heath cleaned up and dressed, went out to meet his bus, found mawMaw Wander's grandson's bookbag in the road, called her (they left it on top of the car and drove off), got Heath on the bus, gave MawMaw Wander the book bag, came in, woke Emily up, made coffee, took Emily to school, got her classes finalized, came home, and I was rounding the corner on my road and I saw a white service truck pull out of my driveway. My first thought was, "did we forget to pay the power bill." The truck was far enough away that I couldn't make out the name on the side of it. When I pulled in my driveway I saw that my yard had sprouted a new water heater. It wasn't the power company. It was the plumber from across the street dropping off another one. I drove down to his house and thanked him then went back home and drank my first cup of coffee.
I got to sit for a little bit and enjoy a couple of cups. I watched some tv and then I had to leave again.
I went down to Heath's school and picked him up. He had a dental checkup to day. He was not happy about that.
We got back home and BettyBlue was telling me she needed oil I poured some in. Then I jump stated the JollyGreenGiant and charged up the battery up a bit.
I came in a sat down a bit while the JGG ran outside.
Reid came over and we talked a bit then he left.
Steph got pizza for dinner. After we eat we are going to see why the washer is piddling on the floor. I am finally feeling like looking at it.
olcowhand, Gtractor, MH81 and 2 others have said thanks
---
Posted January 25, 2017 - 07:15 PM
Glad your feeling better!
---
Posted January 25, 2017 - 10:02 PM
Bad news on the washer. It has a hole the size of my thumb in the pump. Looks like it got pretty hot. I also noticed it has a fair amount of rust in it. No reason to put money in it.
---
Posted January 26, 2017 - 07:23 AM
Bad news on the washer. It has a hole the size of my thumb in the pump. Looks like it got pretty hot. I also noticed it has a fair amount of rust in it. No reason to put money in it.

What brand?
---
Posted January 26, 2017 - 12:07 PM
Kenmore I think

---
Posted January 26, 2017 - 01:06 PM
Depending on the design, those pumps are pretty cheap.

---
Posted January 26, 2017 - 06:02 PM
Depending on the design, those pumps are pretty cheap.
If the rest of it wasn't in such bad shape I would replace it. When I opened the lid I was greeted by lots of rust. Time for a "new" one.
Craig. and KennyP have said thanks
---
Posted January 26, 2017 - 06:23 PM
I need a vacation.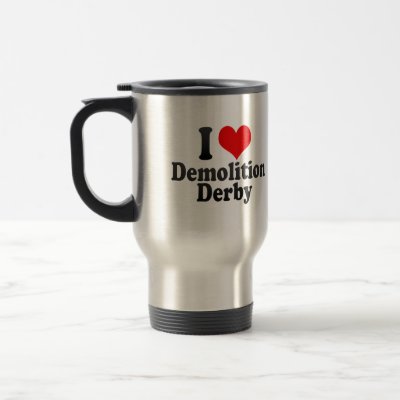 I did not want to get up this morning. I debated going back to bed after I put Heath on the bus. I decided to stay up. I had things to do and only till 2:45 to get it done.
My first stop was in Charlotte to LKQ to look for parts.
I needed a steering shaft for Ben's Suburban. I didn't find one. Well I did, but his is in better shape. Several trucks didn't have them anymore so I am guessing they were the good ones. I got a Tail light for Sam's van. Then I found a beautiful center console for the JollyGreenGiant, but I didn't have any extra cash so I passed.
When I left I passed a truck full of clown cars.
I have never seen so many cars on one truck.
I headed home, but I didn't make it. Graham called and needed me to go pick up a prescription for him at his surgeon. He gets lost in a paper bag, and didn't have a working GPS with him. Bad thing was I was almost home when he called. So I had to go back to within 8 miles of the junk yard.
There were wrecks everywhere. Police had one bridge closed down and had the dogs out. No clue what that was. And since traffic jams breed wrecks there were more of them.
The cops weren't even immune.
http://www.wcnc.com/...crash/393497711
I got off 277 and there was another wreck. Some little car that was unrecognizable from the damage and every air bag in it blown.
I also had to drive through this!
http://www.wcnc.com/...-road/393583120
I got to where I was going and picked up what was needed after lots of back roads.
I remembered that another friend had a busted pressure washer, so drove across town again to get it.
Then back across town on back roads to drop off Grahams prescription at his job.
.
Finally back on the interstate to go home. I got off of 85 onto 321 and there was a little Nissan with its front end in a million pieces and a pickup truck with the back bumper pushed under it.
Got on 279 and there was a guy at a stop light with a dead Saturn. I was going to offer to pull him into a parking lot and he got it started.
Finally, I got home. I was worn out. I am done with Charlotte for a couple days.
It was 1:55 so I had some time to rest before Heath got home.
Everything in the yard looked normal, but the wind was picking up. I blew into the living room and sat down.
At 2:45 I went outside and found this..
Dangit.
I untangled that mess and then the bus pulled up.
Tomorrow the tent and everything comes down.
Emily came home at 3:45 and did what all teenagers do, went to her room. Heath went with her.
About 4:15 she came out in a panic. She was supposed to be at work. Her phone has no reception in the house (some crappy POS from Arizona on a network that has 9 towers nation wide). Her boss is supposed to text me her schedule. She didn't.
I have never seen a woman change clothes so fast. I sweat I blinked and she went from school clothes to her Subway uniform.
We scrambled into BettyBlue and took off like a rocket. We got behind one guy about a mile from Walmart who was just dwaddling along and kept brake checking me if I got within 20 yards of him. So I downshifted and let him feel the wrath of dual straight pipes and cherry bombs.
He had his window down. When we passed he had his finger in his ear.
I held it on the floor for the last mile and slowed to 1/4 impuse in Walmart parking lot, then dropped her off. Then I turned for home. I passed the guy. He was still poking along.
I got home and fell into my recliner. I am worn to a nub. I still have to go pick her up at 8. I gotta get her a car.
olcowhand, Gtractor, Craig. and 1 other said thanks
---
Posted January 27, 2017 - 10:43 PM
Today I put Heath on the bus and got him off again. I didn't so much want to take a day off as my body did.
Craig. and KennyP have said thanks
---
Posted January 28, 2017 - 04:37 PM
Whew.
I was in bed fairly early for me.
Emily had to be at work at 11 so Steph took her. I went outside and got started.
First everything had to come out of the carport. That took a long time. Steph got back and we got going.
We had to move a large steel plate. When we set it down we just dropped it. Steph didn't move. It kicked up and hit her on the shin. She was not happy.
While she recovered from that I moved more stuff in the carport. Then we put all the gym mats down.
Then tools got moved from the tent into the shop and carport.
That took a couple of hours. I didn't realize how much stuff was in there.
Once that was done we took the John Deere 242 with the little trailer down the hill and tossed the rotted pallets that were under the carport in the burn pile. Then we got a 250 gallon oil drum loaded up on the trailer and brought it up the hill.
One the drum was put next to the metal building we poured the 5 gallon buckets of oil into it.
Then Betty Blue Got hooked to Spooky and pulled out of the way.
Spooky's resting place was cleaned up.
The 242 was hooked to the Gravley (the Reaper) and the Gravley was dragged out of the way. I didn't want to put gas in it to move it 20 feet.
Then I got out my knife and sliced away all the canopy of the tent.
Once all the canopy was folded and put away we stopped. My back was done. I came in and collapsed into my recliner.
There is still lots to clean up, but it is getting there.
olcowhand, Craig., KennyP and 1 other said thanks
---
Posted January 28, 2017 - 07:14 PM
It's amazing how much one can accumulate without realizing. My brother was here in the old shop the other day & said he couldn't tell I'd moved anything from the old shop to the new one. I have moved a lot, but it was so full it's hard to tell. Lots more to move if I ever get the time and energy.
---
---