The Adventures Of My New Hat
Started by
UncleWillie
,
Dec 03, 2012 08:06 PM
5530 replies to this topic
Posted November 24, 2016 - 06:40 PM
Willie,
It mit have been more Holiday Appropriate if you got a bottle of Wild Turkey instead...

Craig., KennyP and UncleWillie have said thanks
---
Posted November 24, 2016 - 09:32 PM
I slept in today to all of 9am.
Then I staggered around a bit and drank
At noon I went down and got Ben's Suburban and brought it home. I told him next time he went in the hospital I would come get it. Unfortunately he called me last night and said he was back in.
I had a time removing his rusty bumper
Then I put on a shiny one.
He called while I was under it and said if I had one it needed a exhaust mount.
He was using this
Yes that is a zip tie.
I installed this
Hard to see no good way to get a picture of it.
Then I cleaned up my tools.
Hard to imagine I needed all those tools to take off a bumper.
I am loving the wagon.
I took the truck home and brought BettyBlue back.
I sat here and watched TV and then realized it was 9:00. I wasn't hungry at all. But I went ahead and cooked my livers. They are right now in a pan of beer, Worcestershire sauce, and garlic salt. It will be good.
Edited by UncleWillie, November 24, 2016 - 09:37 PM.
olcowhand, Gtractor, Craig. and 1 other said thanks
---
Posted November 25, 2016 - 06:01 PM
Today I did....nothing.
I got a call from Ben this morning saying he was home and asked if I could come drill some holes and help load a propane tank in his truck. I told him as soon as I could open my right eye I would come down. I had just taken a Benedryl so it takes about an hour.
When I had vision I left for his house. Turns out that while I was waiting his 8 year old son, Calvin, had managed to drill all 4 one inch holes through the front porch, and load the 100 pound propane tank in the truck.
Ben and I sat on his front porch and talked.
His wife got home and I unloaded the big propane tank and got it hooked up to his gas logs.
He was starting to feel bad ( to much walking around got his blood pressure up) so he laid down. I went home.
My freind, Chip, called and we talked for about 3 hours. I think we got all the worlds problems worked on.
Now for an evening of watching tv and eating whatever I can find in the kitche.
olcowhand, MH81, Craig. and 1 other said thanks
---
Posted November 28, 2016 - 07:22 PM
WARNING, THIS POST HAS, GORE, MURDER, AND SCRAMBLED PIG BRAINS. ENTER AT YOUR OWN RISK.
The best laid plans of..... Oh who the heck am I kidding nothing ever goes as planned.
This morning we all over slept. We woke up at 10. Heath didn't go to school, but he wasn't feeling good so I imaging the rest did him good.
As soon as I woke up my buddy, Chip, called and had a question about Diesel Exhaust Fluid. He had never heard of it and didn't know what it did. I tried to explain it the best I could.
When we were talking I got a call that I thought was about the Caddy so I told him I had to go.
The call turned out to be from a gal who lives down the road. She nearly had a wreck avoiding the pig. She came around the curve and it was standing in the middle of the road. Steph went down to get it.
About 20 minutes later she yelled for me to come out and shoot it because it was not going back in the pen. The law in NC is pretty strict on letting livestock wander around. And he nearly caused a wreck so it was time to go.
I took the .38 out and gave it a try. I shot it behind the left ear and just made it mad. He ran over into the idiot neighbors yard. I hesitated for a moment, and then figured if I didn't get the pic back in the yard Bob would shoot it and dump it somewhere. I I went over and chased the pig back. He ran into some bushes and refused to come out. I climbed in after him and kicked him in the butt - then I remembered I wasn't wearing steel toes. It was like kicking a brick wall.
He came on in our yard and went in the garden. Since he was more or less trapped in there I got up good and close. I aimed for his eye, but as soon as I pulled the trigger he moved and the shot hit him square in the forehead. He shook his head and ran off. I figured it was time for bigger artillery.
Steph stayed after him and he went across into Grahams yard. I came in and got the shotgun and loaded in a deer slug.
He ran down in the woods behind Grahams house and Steph herded him back up. He got within 30 feet of me and stopped. Steph ran out of the way and I put a slug about 1 1/2 inch below his left ear. He went down like he was hit by a bus.
Then we had 300 pounds of pig down a hill in the woods.
Steph went home and got BettyBlue and my synthetic winch cable. I looped it around his back legs and she pulled him up beside Grahams old swing set.
We needed a snatch block so we sent home to find one. We didn't. I had a plan so we headed back over. First we ran down the road and got Christine off the side of road.
I put a chain around the top of the 6x6 on the top of the swing then hung a caribeaner from that. It was smooth enough that the cable slid through it easily enough. We got him in the back of Christine then came home.
After moving the gantry crane we got him hoisted up and skinned him.
We took turns working on him.
The cat had a feast.
He needed to be cut in half and a all she had was a tiny bone saw. ( We really were not ready to slaughter him) I got my hand saw out of the shop. It is a lot of work to saw a pig in half.
After it was all cut up and in a barrel of water I did a little autopsy on his head. The 2 .38s did nothing. Barely a dent on the skull. Since the shotgun slug hit lower than I wanted it to I was curious where it went.
I was shooting the slug from a short (18 in ch) unrifled barrel. It did not go exactly where I wanted it to. It did hit and immediately turned in to the brain. It was a scrambled mess.
It is supposed to rain the rest of the week so we really didn't have time to get things done exactly right, but we got it done.
Steph was too tired to cook, and we needed salt to put in the barrel with the pig, so we went to Walmart - after we showered.
We got Subway sandwiches at the shop in the store. Heath wanted a cheese sandwich. He got a cheese sandwich. It must have been good, because it was gone 5 minutes after we got home.
I went out and dumped 3 pounds of salt in the drum with the pork. It will be below freezing tonight and cool to morrow so there is no rush to get him in. And I know he can't get out of the barrel and run off.
Carmel and Gunner had pigs feet. I took Carmel about 45 minutes to completely devour hers. Gunner is still working on his. He keeps burring it and digging it back up. He is a but stupid.
olcowhand, Gtractor, Alc and 3 others have said thanks
---
Posted November 28, 2016 - 09:32 PM
To cut a beef down I use an electric chainsaw, the blade is long enough to cut through the withers. Pork and sheep get a saws all treatment, easy peasy. The beef is fat enough, so you don't need chain oil for lubrication, the critter does it for you.

olcowhand, Alc, Craig. and 1 other said thanks
---
Posted November 28, 2016 - 09:36 PM
To cut a beef down I use an electric chainsaw, the blade is long enough to cut through the withers. Pork and sheep get a saws all treatment, easy peasy. The beef is fat enough, so you don't need chain oil for lubrication, the critter does it for you.
The only blades we could find for the sawzall were metal blades. They would have never worked. After using the hand saw I went into the shop to find something else and there were the wood blades. They cut perfectly through the feet.
olcowhand, Craig., KennyP and 3 others have said thanks
---
Posted November 29, 2016 - 10:18 PM
Armed teenagers have invaded my house.
I didn't get a lot of sleep last night. I finally broke down at some point and took a muscle relaxer. When I woke up Steph and Heath were gone and it was pouring rain.
Sam sent me a test and asked if he could come by this evening. I told him it was fine.
I staggered outside and got the transmission slid off the washing machine it has been perched upon and into the back of BettyBlue. When I moved BB I noticed it was empty. Steph had the money so I had to wait.
She was gone to a interview. So I goofed off till she got home. Then I headed out.
The ground was so dry that after a good 8 hours of rain the ground was barely wet. It had all soaked in.
I ran up to the transmission shop and dropped the 4L60e from the JollyGreenGiant off. Then came home.
It was 5 when I got here. Steph and Heath were gone to a doc appointment for him.
Steph got home and started cooking dinner for the invading force.
About 30 minutes later they showed up. Sam, Tyler, and a friend ( don't remember his name. I think he may have said 4 words the whole time he was here). Tyler had bought a new Marlin 60 and wanted me to show him how to clean it. I had a 60 for years. Lots of memories taking that thing down. Sam had brought his 10/22. He needed me to clean it. He is not the most mechanical person on earth so it is a good thing he didn't try it.
One all the weaponry was cleaned we had dinner and watched tv and harassed each other.
The boys left. My hands hurt from tinkering with small pieces. I have to say the Marlin is 700 times easier to take down and reassemble than the Ruger.
Nothing planned for tomorrow. I will probably wind up having to rebuild a house somewhere.
olcowhand, Gtractor, MH81 and 2 others have said thanks
---
Posted November 30, 2016 - 03:58 PM
And the hits keep on coming.
I think I broke my toe when I kicked the pig. I had to take some pain meds last night to get to sleep. It is swollen and bruised.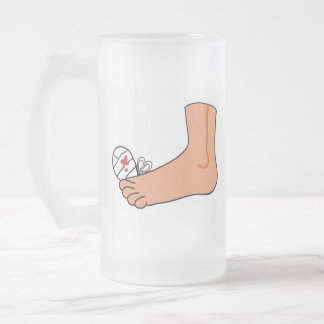 Steph had an interview and I had nothing to do so I sat here and watched tv.
Heath got home and I got him off the bus. The other kids were misbehaving and the driver sat at my driveway a while getting them under control.
As soon as she drove away Steph got home.
I had her move all the stuff she brought home from her moms and piled in front of my desk. I still haven't cleaned my guns from the pig assault.
Heath got a snack and stripped down to his underwear.
Steph and I went out and tightened the tarp over Spooky up. The wind blew a big box fan over and dented her fender. I was planning on changing them anyway so no major deal.
She brought in a big slab of pig to cut into smaller, more manageable pieces.
I got a call from the transmission shop. It will not cost $150 to fix the trans. It will cost $750. Not sure how that is going to work unless someone buys this Caddy. I aint cute enough any more to earn cash on street corners. LOL
olcowhand, Alc, Craig. and 2 others have said thanks
---
Posted December 02, 2016 - 07:29 PM
SO I got up at the crack of early and got going this morning.
Heath and I sat in BettyBlue while we waited for his bus. It was completely frosted up so for the first time since I owned it, I turned on the defroster. The stench that came out of the bent was a mixture of old man and cheap cigar.
Heath got on the bus and I left to take my buddy, Buddy, to court.
Long story short, being stupid and forgetting to court for an expired tag ticket his license got revoked. Before he realized his license was revoked he had a wreck. So he can't drive right now. I nearly kicked him in the head when I found it all out this morning.
Once I dropped him off I went to the library. It opened at noon today. So I went home. I didn't realize this was Buddy's first appearance so I figured it would be 3pm before he got out.
I had a bowl of cereal and chilled for a bit. He called at 11 and said he was out. I told him I would be there in 20 minutes. He said he was going to walk to DQ. I got behind the slowest person on earth for the whole drive there. It took me 30 minutes.
We ate lunch and solved all the worlds ills then I took him home.
I loaded up some odds and ends he had littering his yard and them came in and harassed his daughters and the dog.
His oldest daughter needed to go to work so I took her. Then I came home.
By the time I got here it was too late to do anything outside (I hate when it gets dark at 5pm), so I parked myself in my recliner.
Steph ground up some Piggy parts and made hamburger helper with pork. It was really good.
Chip called and we rehashed the worlds problems.
I got online and searched LKQ's website and they have some vehicles in that I need to go check out so I have tomorrow planned.
olcowhand, Gtractor, Craig. and 1 other said thanks
---
Posted December 03, 2016 - 09:46 PM
Today Steph and I both went to our happy places.
Last night momma rabbit presented us with 9 little baby bunny nuggets. This mornign we were awakened by a bunny screaming (yes they scream and yes it is blood curdling). Momma had stood on one of the babies and it wasn't happy.
With that rude awakening we got started.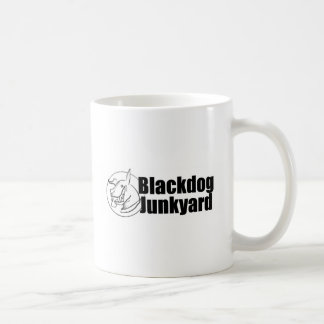 We went out and got my truck unloaded then I left. Steph and Heath left shortly after I did. They went to Hobby Lobby.
I stopped at the car wash to try to remove the oil from BettyBlue's bed. I scrubbed it then headed to Charlotte.
LKQ (junkyard) was busy. but they got several new vehicles in that I was interested in.
I got every part I had been looking for with the exception of the fuse door for BB.
I stopped at Home Depot on the was home and got some sawzall blades. There was a guy there who looked just like Harvey Korman.
Steph cooked pork ribs for dinner. They were awesome. Jenni and Graham came over to help us eat them.
We left to run to Walmart to see if they had a wallet. They didn't. We came home.
Heath gave me a new hat. I think I like my old one better.
olcowhand, KennyP and oldedeeres have said thanks
---
Posted December 03, 2016 - 10:07 PM
Is that Rick James?
---
Posted December 03, 2016 - 10:33 PM
No, I'm Rick James bich!

Careful Willie, I do believe Hobby Lobby is a direct portal to hell.

---
Posted December 03, 2016 - 10:43 PM
No, I'm Rick James bich!

Careful Willie, I do believe Hobby Lobby is a direct portal to hell.
That is why I went to the junk yard and not HL.
She doesn't buy a lot of stuff. Yet.
MH81 and Cat385B have said thanks
---
Posted December 04, 2016 - 11:17 AM
Cleopatra meets the Vikings?
Gtractor and KennyP have said thanks
---
Posted December 04, 2016 - 06:11 PM
Today I walked from the bed to my recliner.
It has rained all day.
Later I will walk from my recliner to my bed. Circle complete.
olcowhand and KennyP have said thanks
---
---