The Adventures Of My New Hat
Started by
UncleWillie
,
Dec 03, 2012 08:06 PM
5528 replies to this topic
Posted June 01, 2016 - 11:50 AM
Oops
Edited by UncleWillie, June 01, 2016 - 12:10 PM.
---
Posted June 01, 2016 - 12:06 PM
I see Heath is still digging his hat LOL
May have to retitle the thread to Adventures of Heaths New Hat.
Adventures of the hat family
You did it twice? ;-)
If at first you don't succeed...
olcowhand and Craig. have said thanks
---
Posted June 02, 2016 - 10:24 AM
Got my innards looked at.
Yesterday I barely managed to get woke up.
Then I took it easy because I had to go for an MRI.
I harassed Allison and Heath and then at 11 I got in the shower.
Almost as soon as I got out I got a phone call. It is hard to get dressed and talk on the phone at the same time. While I was still talking the dogs went bonkers. I looked out and saw a guy with an inmate vest on. I went out and asked what was going on. They are repaving the road. He was directing traffic.
At 1 I was at the hospital.
They gave me a gown big enough to wrap my truck in and I got dressed.
I fell asleep in the MRI.
She said I still had a spine and the doc would call with the results in 24 hours.
It was a bit warm in the machine and it was 400000000000000 degrees outside so I went by MCd's and got a milkshake. The lid was not on it all the way and I promptly poured it in my lap. ARRRRRGGGGG.
I got home and destickified. Then I harassed Allison some more. The hydro release came in so I need to get that on the Craftsman.
It poured rain for about 30 minutes.
Steph got home and cooked pork chops.
After dinner Steph and I went outside. I started mowing the wet grass. She started moving stuff in the back yard.
After 2 laps I realized the blades were not up to the wet grass. I pulled them off and sharpened them. When I put them back on the bolts did not want to go back in. I have no idea why. I plan to replace the spindles soon anyway so it wasn't a major problem.
With sharp blades it cut much better.
I got the front and side yard mowed. I stayed away from the bushes and trees because every little touch and it was a downpour all over again.
olcowhand, MH81, wvbuzzmaster and 3 others have said thanks
---
Posted June 02, 2016 - 08:53 PM
Busy day.
I got up this morning and was hurting. It took me a bit to get mobile.
After I had fed Heath and prodded Allison out of bed ( teenager what do you expect) I went outside into the sweltering heat and got to work.
Graham needed to clean out his shed to get his step daughters stuff in it. He came over to get the Wheel Horse and the trailer. The WH started right up and instantly died. It has never done that before. IT would not restart.
I found the battery cable was loose and then Graham noticed a puddle on the engine. IT was gas. The fuel line was resting against the exhaust. Not good. Fortunately I had just enough left over from replacing the tank line to fix it. I mane sure things were not resting on the exhaust.
It fired up instantly and he took it to his house.
I got on the Craftsman that I am selling to Buddy. The hydro lever is stuck again. Since I am selling it to him and I will be doing all the work to it I just left it. He shouldn't need to push it too much.
I took the battery out of his old Snapper and dropped it in the Craftsman. Then it started to rain. Heath Gunner and I came in. Allison had taken a shower and was watching TV.
It rained for about an hour. While I was inside Steph sent a text saying I needed to put the rabbit in in the crockpot on low.
I went back out into the super humidity, and I turned my attention to the deck. I was going to sharpen the blades, till I saw the old ones. It looked like someone mowed bricks with it.
I came in to look up the blades online. The keyboard on my computer stopped working. So I go the tablet.
I carried it outside.
Steph called and asked if I needed anything from Wal-Mart. I told her no. Then I realized she was across the street from TSC. I sent her a list of stuff to get. When I got back out to the tractor I found the label under the hood with the right blade numbers. I should have looked there first.
Graham brought the tractor back and asked if his step daughter could change her oil over here. I told him yes and to bring his wife's car over for me to put the door handle on.
It took me forever to find my tool to take the window crank off. I haven't used it in a couple of years. It got pushed to the back of the drawer.
After some finagling my huge hands in the tiny Hyundai's door I got the handle put on. She was ecstatic to not have to crawl across the car to open the door.
While I was working on it I got a call from my doctor. I have 3 herniated discs. I get to go to a neurosurgeon. Yeaaa me. It is good to be able to tell people that don't believe I am hurting that I really am. Hopefully they can straighten me out and can take some of the load off of Steph. She has done a good job of taking care of me the past few years.
As I was finishing up the door, Tim and Beth came over. I had forgot that Steph invited them for dinner. They understood why I was working.
I came in and took a shower. I was drenched in sweat. Completely soaked.
We ate dinner - BBQ rabbit yummmmmm. Tim and Beth took some home with them.
This morning Allison found a mouse in the kitchen sitting on the stove hood. Steph is now in mouse killer mode. She is putting traps every where. It seems that our cat, Phantom, is not doing his job. Might be time for a new cat.
olcowhand, MH81, Craig. and 2 others have said thanks
---
Posted June 02, 2016 - 09:04 PM
I have a bunch of CATS that you can have for FREE. I am willing to ship them FREE! Take care of that back.
Craig. and KennyP have said thanks
---
Posted June 02, 2016 - 09:31 PM
This morning Allison found a mouse in the kitchen sitting on the stove hood. Steph is now in mouse killer mode. She is putting traps every where. It seems that our cat, Phantom, is not doing his job. Might be time for a new cat.

Or less cat food.
Craig. and KennyP have said thanks
---
Posted June 03, 2016 - 07:24 PM
Another busy one.
Slow getting started again today.
Reid called while I was imbibing caffeine and said he was on his way over. So I got dressed and got outside.
He was here when I went out.
I backed the Blazer over to the tractor stand so I could reach the tools.
Reid wanted to look at the mower deck I had to see if it fit his sisters tractor. After about 30 minutes of measuring he announced it did not. He talked a while as I worked on the Craftsman.
I painted the deck and put the rear hitch plate back on it. I decided that since I could not get the hydro release to work, Buddy doesn't need it. LOL. Since I will be working on it if it ever needs I know how to release it.
Read headed home and I got the tractor finished up, backed it off the stand, and pulled it into the shade and left it running to charge the battery. It eventually ran out of gas.
I tried to pull the trailer full of Grahams junk over to our trash cans with the Wheel Horse and it would not start. I took the lid off the breather and it started. Put the lid back on and it died. I have no idea what it is mad about so I just drove it over with the lid off. I didn't have time to mess with it.
As I was loading my trash up I saw Graham come in so I sent him a text to come help with the trash. He came over.
We got loaded up and tarped down and we left. Heath and Allison stayed home.
We got to the dump and unloaded and came home. Nothing exciting.
Last night at about 1am his step daughters car got towed into my yard. I staggered out in my robe and she told me what it was doing. I told her I would look at it later and went back to bed.
So when we got home we looked at it. It started right up. I told Graham to set the parking brake, put it in 1st and let off the clutch. It didn't stall, but there was a horrible grinding noise from the clutch area. We shut it off and went to give Claire the bad news.
Heath, Gunner, and I stayed and sat on the front porch a while and yacked. Steph came home and joined us. Allison was busy watching TV.
After a while we came back home.
I drank a quart of gatorade and sat for a minute. Then I went out and started to mow the yard with the Craftsman. It refused to start. We tried to jump it with Christine and nothing. I decided the valves were out of adjustment and came in to look up the spec for that engine.
Steph went out to water the chickens and found one decapitated behind the pen. She asked me if Gunner had been out all day and I said he had not been 2 feet from me all day. The chicken was laying where I would have seen it when I loaded up the trash cans. there were obvious signs of a fight. I guess some animal paid a visit while I was gone to the dump.
After a bit of looking I asked Steph to get me the model number. She went out and said she couldn't find it, and nothing was stamped on the valve cover. I walked out and sure enough it was blank. Then I noticed it was on upside down. Never a good sign.
I pulled it off and sure enough it had numbers on the bottom.
Armed with the right numbers I went out and attacked it. The intake valve had about 1/8 inch play in it. I can't believe it ran at all.
I turned the key and it cranked and cranked and when I let off the key it started. Odd, but OK.
I mowed the back yard that was knee high in some places and it never faltered. The silly thing will turn a ridiculously tight circle. At one point I caught the edge of a sign tarp that is over an engine and stalled it out. We had to jump it off again. And once more it cranked and cranked and cranked and when I let go of the key it started. Hummmm.
I finished mowing and hollered for Steph to come out and get the trash cans off the trailer so I could load the tractor up. She carried a plate with her hamburgers on it out with her. I ate them (as I received unhappy looks from her LOL) while I finished up one spot in the front yard that this tractor was perfect for.
I pulled the tractor on the trailer and turned the key off. However, the tractor would not shut off. I pulled the spark plug off to kill it. I am hoping it is just the switch. I checked every tractor I have none have that switch. Just my luck.
I came in and ate another hamburger.
Steph checked our traps and nothing yet. Maybe when she vacuumed the area around the water heater they all got mad an left. I can only hope.
I am worn out. Tomorrow I have to take Allison back to her Aunts. At least CherryBerry is comfortable.
MH81, Craig., KennyP and 1 other said thanks
---
Posted June 03, 2016 - 08:13 PM
99% sure it is the key switch Keeping the coil grounded while cranking, when you let off, the coil becomes un-grounded and the engine cranks.
MH81, Craig., Cvans and 1 other said thanks
---
Posted June 04, 2016 - 02:42 PM
Or less cat food.
LOL like that idea. That should do the job
---
Posted June 04, 2016 - 02:52 PM
99% sure it is the key switch Keeping the coil grounded while cranking, when you let off, the coil becomes un-grounded and the engine cranks.

Tks for the info, been having that vary same problem with my Wheel Horse.
---
Posted June 05, 2016 - 02:12 PM
Yesterday started late and lasted forever.
I can't take pain meds when Steph is working and I have Heath. They knock me out. So Friday night I took percoset and went to bed. I woke up at 1pm Saturday. I needed some rest.
I didn't have any plans other than taking Allison to her Aunts. HA.
Graham called about 2 and asked if he could steal some of my gas so he didn't have to drive to the gas station before mowing. I told him the can was in Christine. About 5 minutes later he texted me that his starter on his MTD was out.
I put on some work clothes and drove CherryBerry over.
When I got over there he had about 8 bolts out of the tins. The starter had no bendix. Unfortunately he has an opposed Briggs that has a starter bolt under the flywheel.
We loaded up in CB and came back to get a starter off a parts engine. It still had the flywheel on it. The harmonic balance puller popped it right off.
I had sweated so much I was sitting in a puddle of mud. I went to get Steph to bring me a towel to sit on. I told him to load up all the tools we used in the back of CB.
Back at his house we started trying to pull the flywheel off. I told him to get the harmonic balance kit out of CB. He didn't bring it. So he drove back across the road to get it.
The flywheel didn't want to let go. After a few turns there was a pop and small pieces of metal flew out. I thought the tip of my puller had broken. When I back it off I found the indented tip of the crankshaft had broken.
I told Graham to get my grinder out of CB and I leveled it off. Fortunately it left a tiny indention in the top of the shaft.
This time it came off easily.
With the starter replaced and the tins back on it instantly fired up.
We came back over to my house and had a victory beer. I was so soaked with sweat I just sat in the floor.
Steph asked what we wanted for dinner. Allison said pizza. So we ordered it.
Graham went back home. I continued sitting and sweating.
We watched Minions, and ate pizza.
Then I started the long drive back to Allison's aunts house.
We stopped to get her a phone charger at Walmart and to fill up with gas.
At the aunt's house stepped in to be polite and found that Sam and Jared were at a picnic.
I took a look at the van they said had slashed tires. The passengers tire was off the rim. Neither tire looked like it was slashed. I hooked up the tiny compressor and let it run a bit. It wasn't taking any air. When I checked the valve stem I found out why. The drunks had cut the stem down at the rim. Evidently not their first act of vandalism.
I told the Aunt that if that if the boys got back ASAP I could get the van fixed. She sent her daughter to fetch them. I send them a text and told them to come home and not screw around.
30 minutes later they arrived.
I let Jared do the drivers side. I wanted to do it first since it had to be broken off the rim. They didn't see how I was going to get it broken.
I dug the jack out of CB, slid the tire under the trailer hitch, stuck the little jack on top, and pushed the tire right off the rim.
I had 2 new stems in the truck. In no time I had the tire re-inflating. It took forever for the little compressor to air it up, but it eventually got it. I did have to put a strap on the tire to get it to hold the bead till it set. Some dish soap helped out.
Jared put the tire back on while Sam ran in the house to put the compressor back on charge.
When Sam got back out he did the passengers side.
About 30 minutes later he was putting the re inflated tire back on. I was once again drenched in sweat.
At 1245 I got home. First order of business was a shower. At 130 I was in bed.
Today I have no plans. So I will probably wind up having to build an aircraft carrier out of paperclips.
olcowhand, larrybl, MH81 and 3 others have said thanks
---
Posted June 05, 2016 - 03:25 PM
I've replaced many a valve stem without breaking a tire bead. Takes a couple minutes of patience and a dull screwdriver to push the stem base through. Saves a ton of work.

MH81 and backwoods have said thanks
---
Posted June 05, 2016 - 03:36 PM
I have broken the bead on the stem side, lubed the stem with Dawn and used my valve tool screwed on it to pull thru with a couple large screwdrivers.
---
Posted June 05, 2016 - 04:57 PM
I've replaced many a valve stem without breaking a tire bead. Takes a couple minutes of patience and a dull screwdriver to push the stem base through. Saves a ton of work.
I only had two valve stems and did not want to risk breaking one so I had to do it the hard way
olcowhand and MH81 have said thanks
---
Posted June 06, 2016 - 04:51 PM
I am exhausted.
NO paperclip aircraft carrier.
Last night just as I was about to doze off I got a call from Graham. His step daughter needed her keys. I dragged myself to the key rack. No keys. then I found my robe and staggered outside. Her keys were in her car. I sent him a text telling him where they were and then went back to bed. And laid there unable to go to sleep.
At 7am I was more or less awake.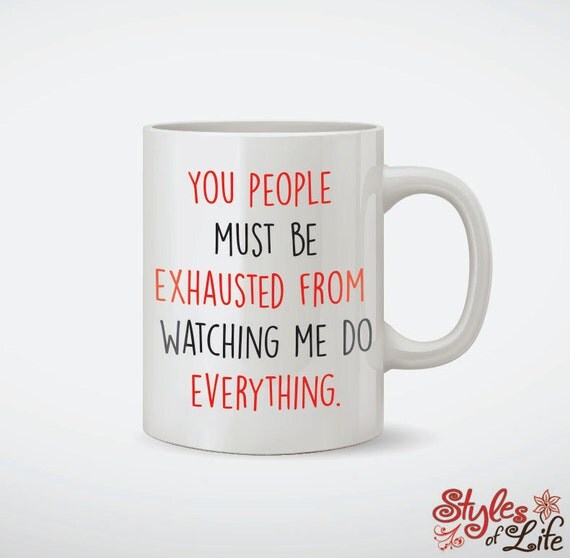 Heath was wide open. I was about 15% alive.
At eleven I decided we needed to accomplish something.
So we went outside. It was only 77 degrees, but ungodly humid. In about 5 minutes I was drenched.
I decided that Spooky had sat long enough. So I hooked her to the WheelHorse and dragged her as far as it would. I have got to get some weight in the back of the tractor.
After digging sum nice sized holes I decided I need a bigger gun. So I got CherryBerry. Spooky came right out of the tent.
I started to hook up the plug wires, but soon found I was missing one spark plug ( thanks Heath) and the coil wire. I used it on CB when the new set of wires for her didn't have a coil wire.
So I attacked the exhaust. I bet I have 8 hours of work into figuring it out. Well today I had an epiphany. It was nearly impossible to get things right with the truck sitting at an angle. So I got both floor jacks out and raised th front end till it was levilish.
Once I had it level I was able to see things a bit more clearly. I used about 15 pieces of rope to tie the pipes up to the frame in the proper position. I needed an intelligent octopus to help. I just didn't have enough hands.
The exhaust kit will not work with the receiver hitch if I want to run it out the back. After some head scratching I turned both rear pipes out to the side. It worked perfectly. I was able to get the measurements I needed for the pipe I need to buy - 29 inches.
I need to do a bit of trimming. Or I could just start a new trend.
Then I chained Gunner up, I put on a dry shirt, and Heath and I left for the garage down the road.
When I told him what I needed he told me his exhaust guy was off today. I will go back tomorrow.
Then we ran down to Autozone. On the way down I saw what looked like a big eyed Craftsman in a back yard. I made a note to go back that direction.
When I pulled in the parking AZ lot the front brakes screamed in agony. Time for new ones. I also got one spark plug and a coil wire.
We headed back home. I forgot to look for the Craftsman.
The passengers side front caliper needs about 1/4 inch more hose to make it an easy change. I solved it by turning the wheel as far as it would go to the right. the drivers side was easy.
After I picked up tools I was done. I am sore all over, but it is nice to know I have one thing solved on Spooky.
Edited by UncleWillie, June 06, 2016 - 04:58 PM.
Craig., KennyP and backwoods have said thanks
---
---