I am making a weight bar, that is going to have a stationary hitch welded to it. I started some fabrication the other day.
This is what the rear looked like before I got started.
I then got rid of all of the hitch components, except for the blocks that slide into the frame.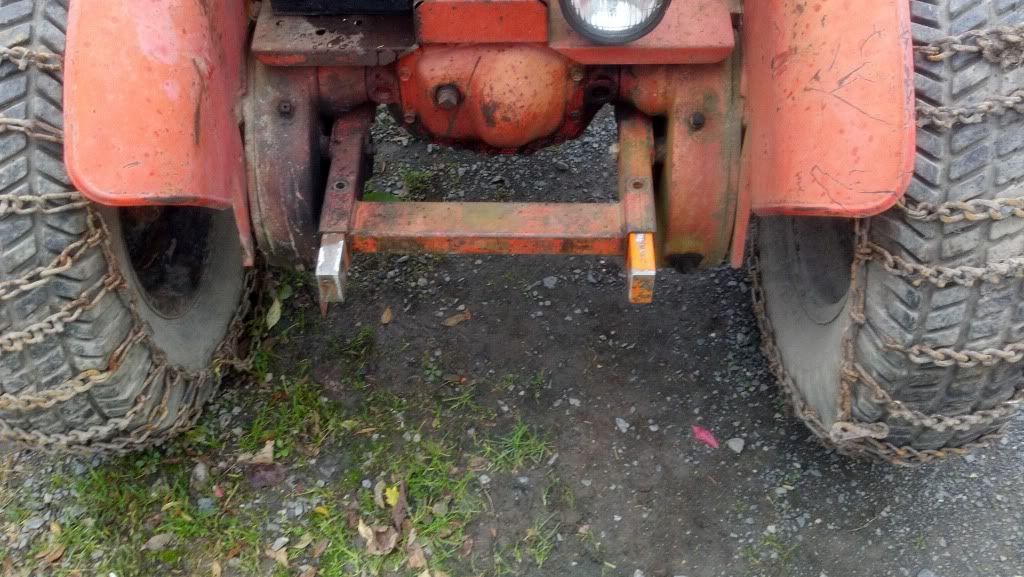 In order to get one of the blocks off, I had to cut the hitch. I am not worried about this part, I already bent and poorly fixed it once. I don't plan to go back to the hitch anyway, I will put a 3 point on before I put a plane hitch on. The othe side is held on with a cotter-pin.
I decided to grind off a little material, so they would slide in the frame better.
I am going to weld a piece of angle across the two blocks. I will put a bar going vertical that the weights will go onto. The bar will extend downward past the bottom of the angle. That will add some strength to the C channel I will use to make the hitch.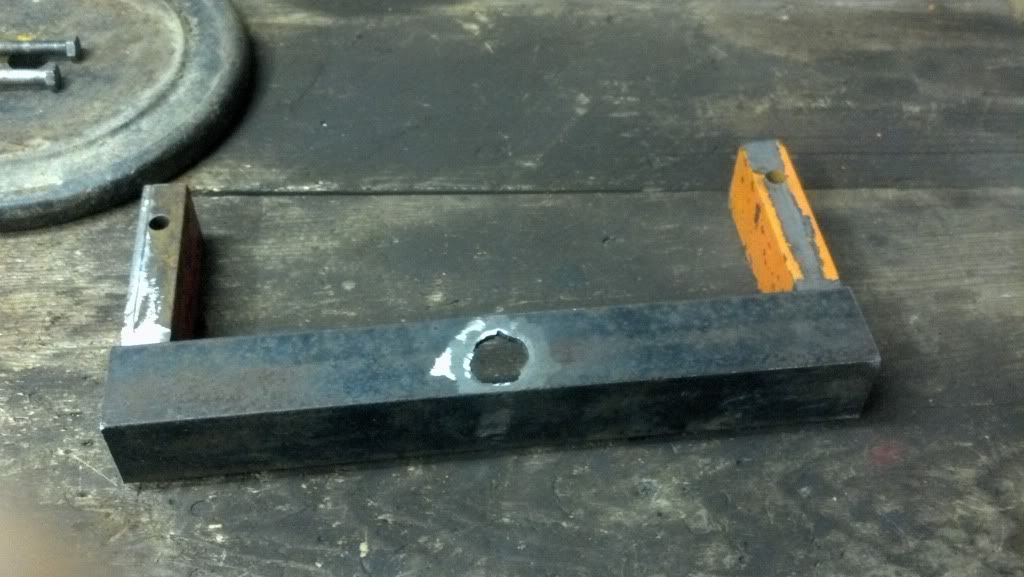 I ground a chamfer into the blocks, this way I will be able to get a little bit better penetration on the big blocks and it will be stronger when I weld it.