A while ago I started to slowly make an exhaust for my blasting cabinet; it gets dusty in there very fast.
I used the blower from my brothers last demolition car for the actual fan. I cut a big hole into the lid and screwed the blower to the lid.
A couple weeks ago I got some PVC parts, the other day I cut and painted them.
Today, I got back to it some and made the frame that will hold the bucket up.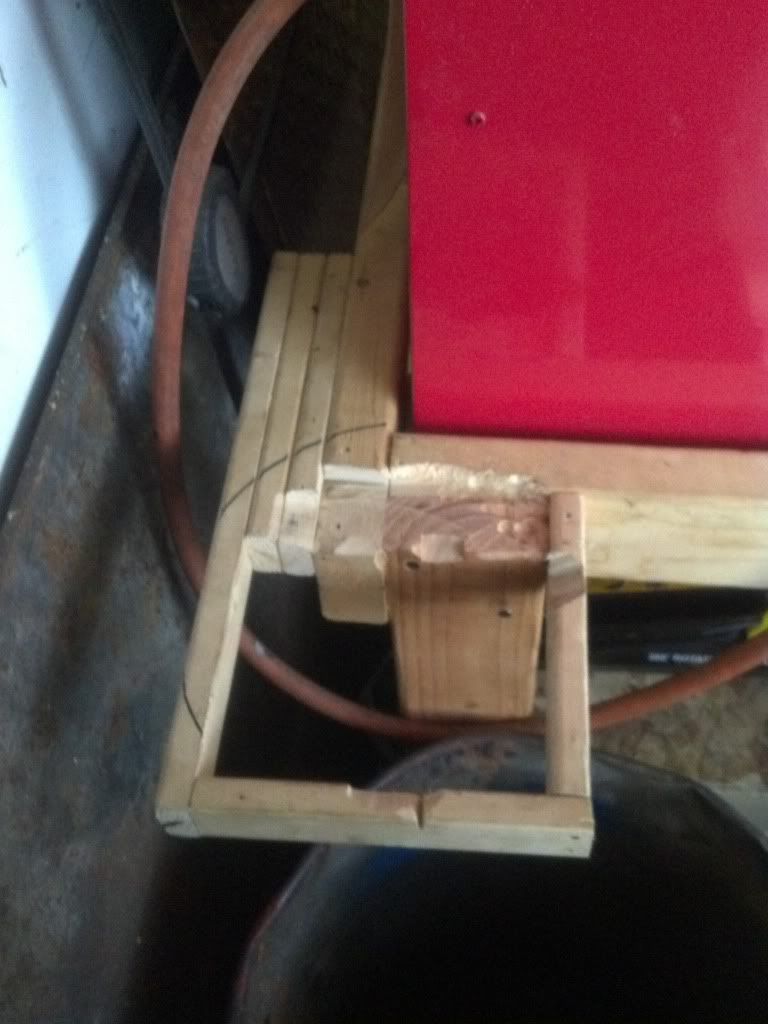 There is not much left, I have to attach one more pipe, then paint the bucket and that pipe.