Not long after I picked up the '65 I took all of the hydraulic components off so I could put them onto the '71.
The steering box has an extra bolt on the '71 so I had to drill another hole in the pump/valve mount. (top left)
For the welds on the pump mount I had to take off the corner on the steering box mount.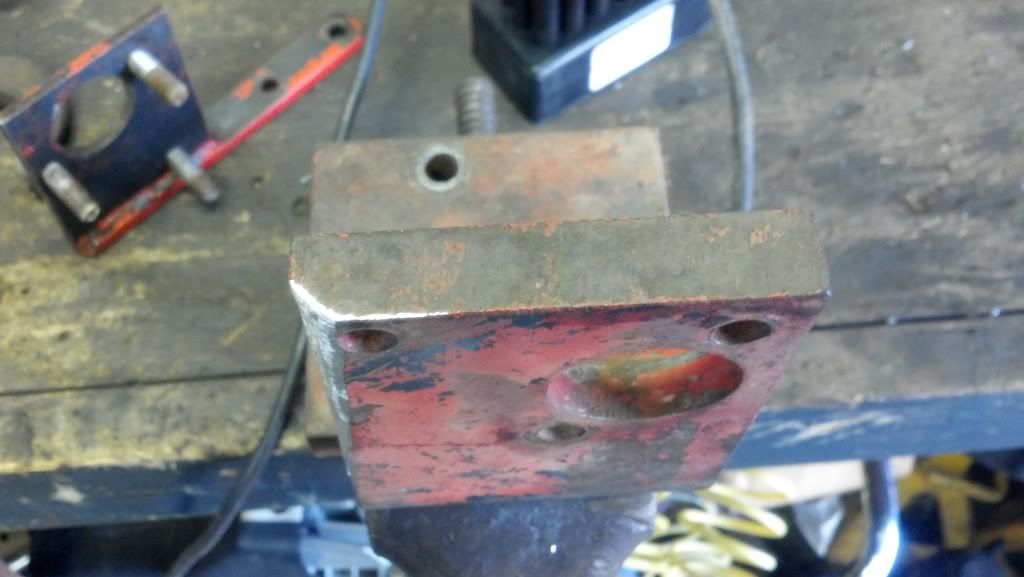 I put the pump onto the tractor and ran into a huge problem! The belt does not line up! I did not think that the steering box is located in a different spot between the tractors. The steering box on the '71 is 2 inches higher and 1/2 inch towards the back of the tractor compared to the '65.
Now, I have to make a new mount for the pump. Not really a big deal but I will be kicking myself for grinding off the corner of the box mount!
With the hydro unit there, the steering column brace I made will no longer work. I am going to make the pump mount also a brace for the steering column.